Hola a todos. Bienvenidos
Aprovecho esta oportunidad para entrar en el concurso de Mi jueves Favorito.
La pregunta de esta semana es sobre nuestras recetas preferidas, de dónde provienen etc.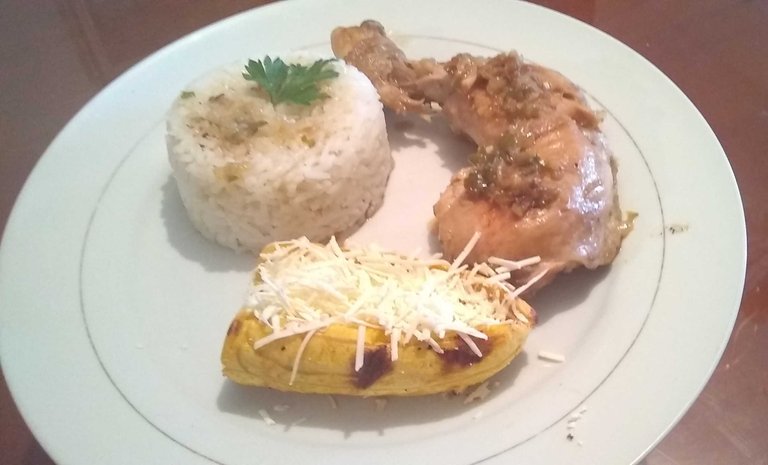 En mi familia nos gusta la cocina. Desde la familia de mi abuela hasta mi hermanito que es Chef.
Mi abuela le gustaba más las postres pero a lo salado también le metía. Mi mamá a su vez es lo contrario prefiere lo salado.
Ahora que mi hermano es chef, pues somos un trío que nos vamos turnando para ponerle a nuestra vida sabor.
El pollo de las carnes es la que más me gusta y está receta me recuerda a mi infancia, al colegio, a los momentos dónde mi mayor preocupación era ver a tiempo las comiquitas. Por ende OS daré la receta
Pollo Asado en Salsa Oscura
Ingredientes :
• Piezas de pollo. (las que queráis)
• Media cebolla. (para los 3 Muslos que he puesto)
• 2 Ají dulces.
• 3 dientes de ajo.
• Sal al gusto.
• Café.
• Salsa inglesa.
• Salsa de soja.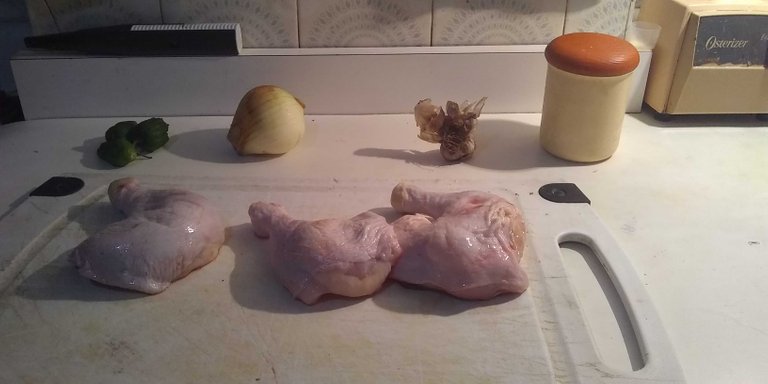 Se coloca un poco de aceite y se dirán las piezas hasta que quede marrón.
Se pica todo y después de dorados se colocan, se revuelve , espera que se sofrian todos los ingredientes. Et voilà.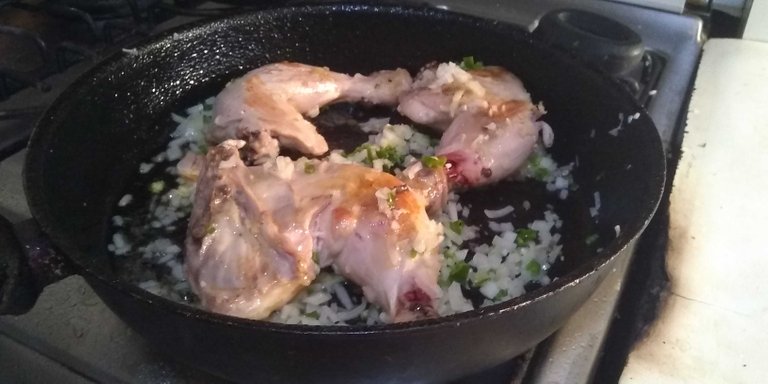 En mi casa acostumbramos a comer con arroz y el plátano horneado con queso no puede faltar. Espero os haya gustado.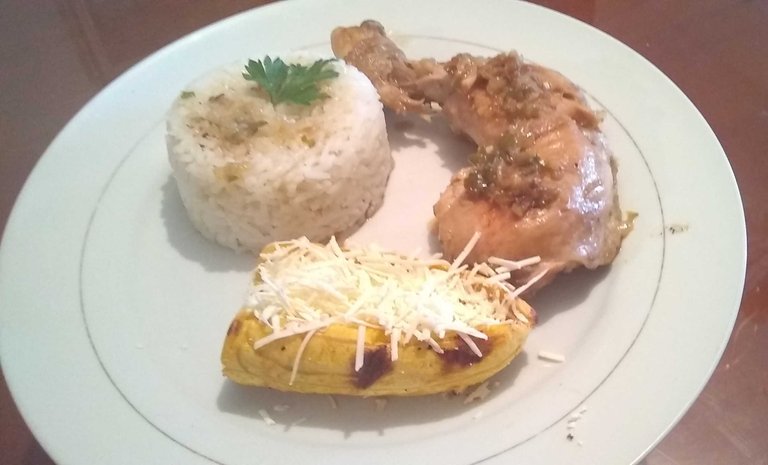 This is an Invitation to join #ccc for Guaranteed 👍 Daily Income 💵 and Payout 💸 for Newbies (2.0) 🐟 🐜 🐛 in #ccc 👣 and Follow 👣 the Honor Code 🏅 - the Creed (Conditions and Limits Inside)
AND
the latest update <<< please click to read.
Felicidad.



5856