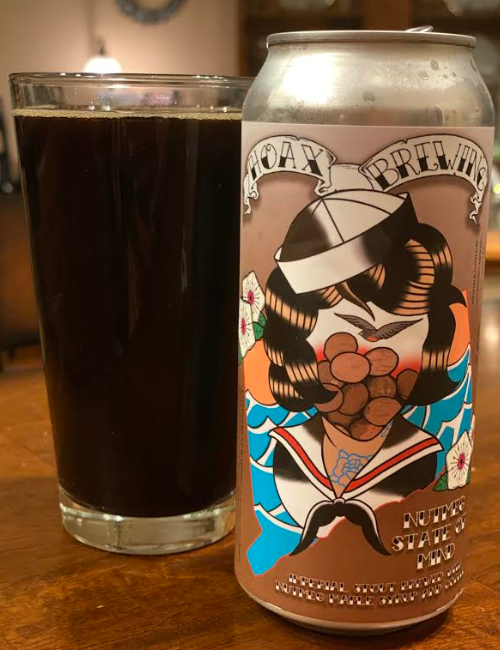 Nutmeg State of Mind - Hoax Brewing Company
Beer Review
Nutmeg State of Mind is a 10% Imperial/Double Stout brewed by Hoax Brewing Company in East Haven, Connecticut. Hoax Brewing Company is a relatively new beer maker that launched in 2018 by Sean Ricci. I attended the launch party and took photos for my friend's band 'Skyview Plaza'. Hoax brews out of The Beeracks, a collaborative brewing space that houses 7+ different beer makers. Nutmeg State of Mind is a rich stout that pays tribute to Connecticut's rich history.
Check out Nutmeg State of Mind Reviews on Untappd: (Rated 4.03/5)
https://untappd.com/b/hoax-brewing-company-nutmeg-state-of-mind/2456618
See what else Hoax Brewing Company has to offer:
https://www.facebook.com/hoaxbrewing/
More Beers by Hoax Brewing Company
Reviewed by @jeffjagoe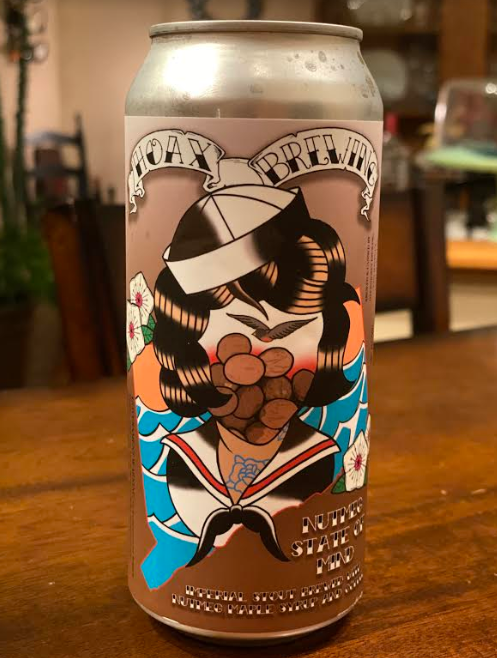 The Can
Nutmeg State of Mind is served in a full pint can. On the front of the label a sailor is featured with nutmegs on his face. Connecticut is known as the nutmeg state and this beer pays homage to that in the name, the can and the beer.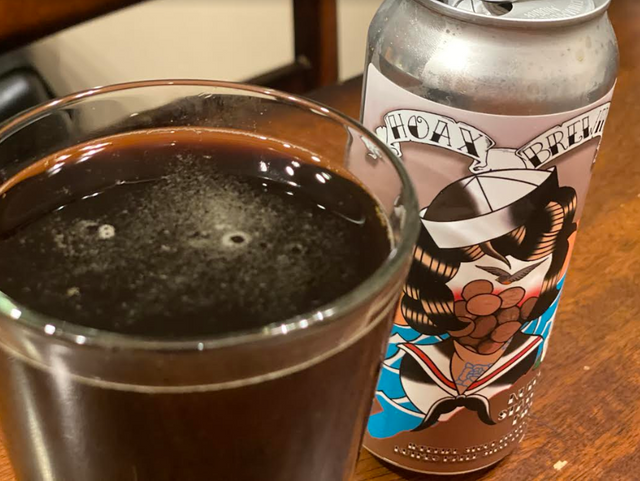 The Beer
Nutmeg State of Mind is a rich imperial stout that goes down relatively easy for a 10% beer. It's brewed using Maple Syrup from Winter Winds Farm in Litchfield, CT, locally roasted Coffee from Common Grounds in Branford, CT, and of course some Nutmeg. As you can see in the picture, the beer poured without much of a head. It was a smooth drinking beer with a rich coffee taste accompanied by a hint of sweet maple syrup. Overall a good beer for the cold seasons. I look forward to trying more beers from Hoax Brewing Company in the future!
What are you drinking?
Follow @detlev and learn more about the #BeerSaturday Challenge on HIVE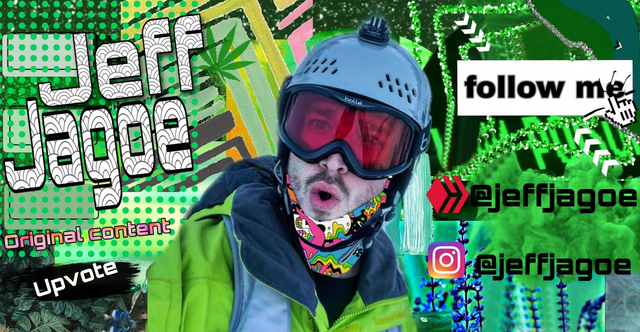 Thanks For Reading!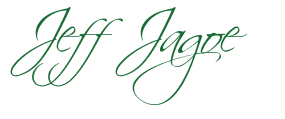 Sign Up to Menē for $5 towards 24K Gold Jewelry
Join Airbnb and Save $40 on your first trip
Earn STEEM Dollars & more by completing online tasks
Convert your online activity into Gift Cards, Crypto or Paypal with GaB
Join the SWIFT Universal Basic Income Experiment
Get Paid to Get Fit with the SweatCoin App
Use Bitcoin for Amazon Purchases and Save $$$
Join Lolli for Bitcoin Rebates
Collect, Trade & Battle on the Blockchain with SteemMonsters
Join Actifit - Get Rewarded For Being Active
Send a Tip Using the Bitcoin Lightning Network