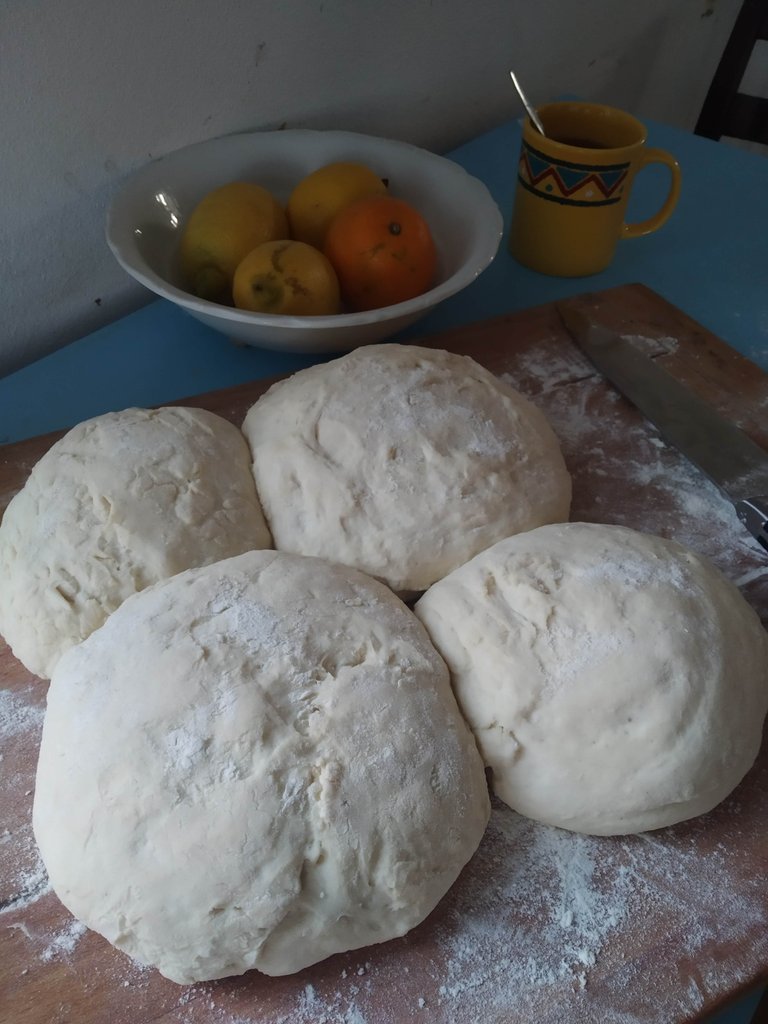 Hi! This English woman Is going to tell you how to make Czech dumplings!!!
Yes! This is the real deal, guys! Czech national food, real homemade dumplings with cabbage and roasted pork, delicious😋😋😋.
The dumplings have to rise and you need real beer yeast for that... We love this Sunday lunch recipe for all the family!
Here's the recipe, my way, anyway 😉
Place the yeast in a bowl, and sprinkle with sugar, pour over it half a cup of body temperature water...wait for it to ferment. Mix with 1kg of semi-fine flour and two cups od water to make the dough and leave to rest until it rises... I really dig the chemistry of real dough, watching how it rises. Once it rises you make into 4 balls and throw into really bubbly boiling water for 17 minutes.
Fry onions with generous fat, when onions golden mix in small amount of flour and add sauerkraut... Add some water and mix for ten minutes, until takes consistency of a runny sauce...
Roast pork chops to your liking😊 and serve.
Ano, tady ta Angličanka vám řekne jak vařit Vepřo Knedlo Zelo, Český národní JIDLO!
To chce kvasnice a polohrobu mouku. Tajemství je teplota vody, když se polijou ti kvasnice, to právě musí být přesně tělová, stejný jako voda ve vaně pro miminko...🌡️🐣
Jak zacina kvasit pridava se kg mouky a 3 hrnky vody, ne úplně studené, a míchá se do těsta... Nechá se hoďku nebo dva kinout.
Ať je to pěkné kynuté, udělají se 4 koule a nechá se ještě kvilku, pak se hodiou po 2 do hodně bublavý vařící voda na 17 minut.
Zasmasku dělám prvně s smažení cibule, přidám trochu mouky a dám do hrnců zelí. Nikdo to zely nechá prvně udusit, ať mačká z toho šťávu, ať není moc kyseli. 👍👍👍
Maso pečetě podle chuti do trouby, řady díl, ať je pěkně mekkouči...
My milujeme tuto oběd pro celou rodinu, prima!