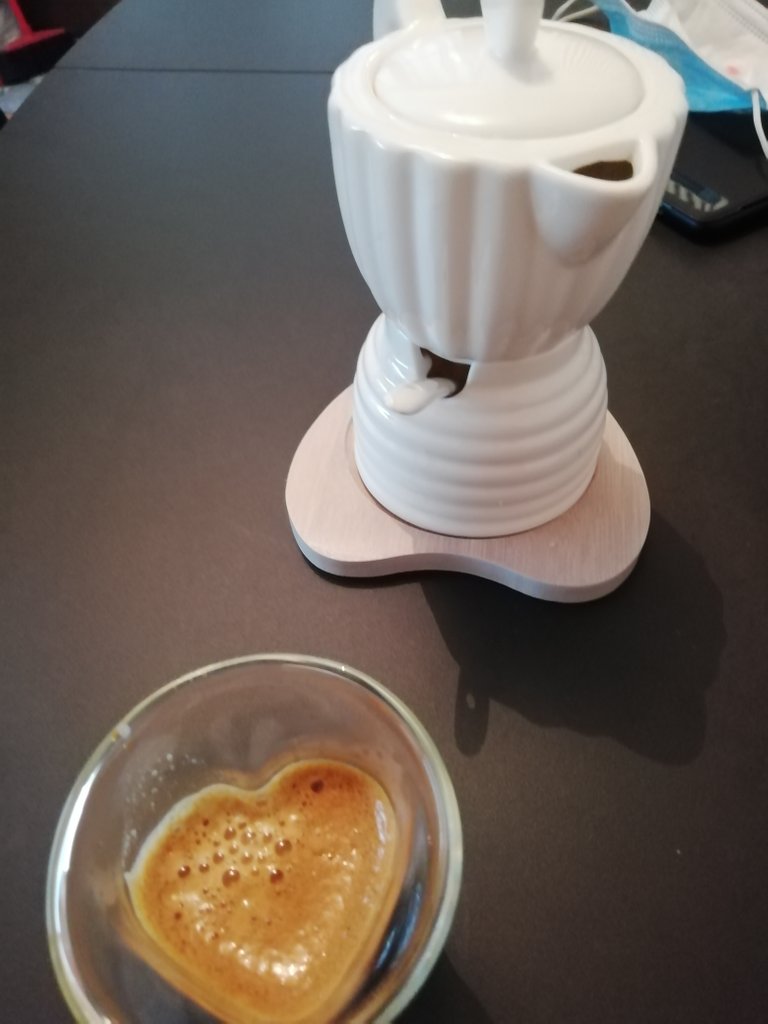 When I went to visit my friend Enrica we enjoyed so much each other presence.
She is a friend of me since I was in the church choir where we met.
We use to be so close during the choir days, we also organize a musical inspired to madama butterfly together.
But some years ago, the priest change the choir and the church rules and many of us leave it.
We both leave the choir, she dedicate her time on the career and in her marriage and I was to busy with my old job in the restaurant so we lost contacts, we only se each other's during the village fest or the Christmas mess.
Now she get divorced and she call me back. We often see each other in her new place, she brought a lovely little house.
I am very happy that we are new time close, she still very busy with her job but she always find the time for a lovely coffee with me.
For me that's how friendship smell, smell of coffe.