These amazing chocolate raspberry cupcakes were a great addition to my birthday celebration this year. I was happy to have spent it with my folks and some of their friends. I really liked them, because they were not too sweet.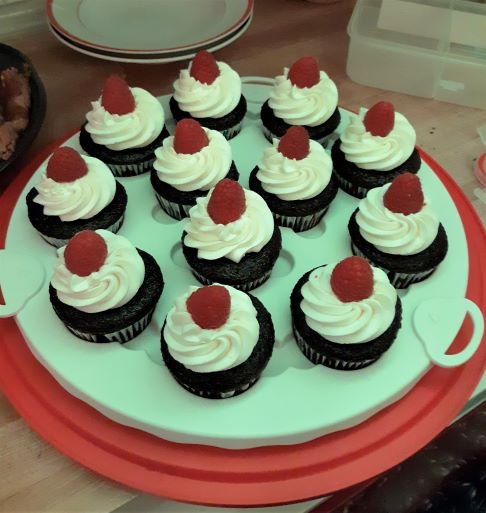 @kimmysomelove42
We had a great night of sweets and ping pong.
Happy New Moon week, time to set some new intentions for projects and or goals.


Lend your voice to this amazing inspiring group of humans!


Find more Steemians?
Or better yet, get paid to search the web, this site is fast and amazing!