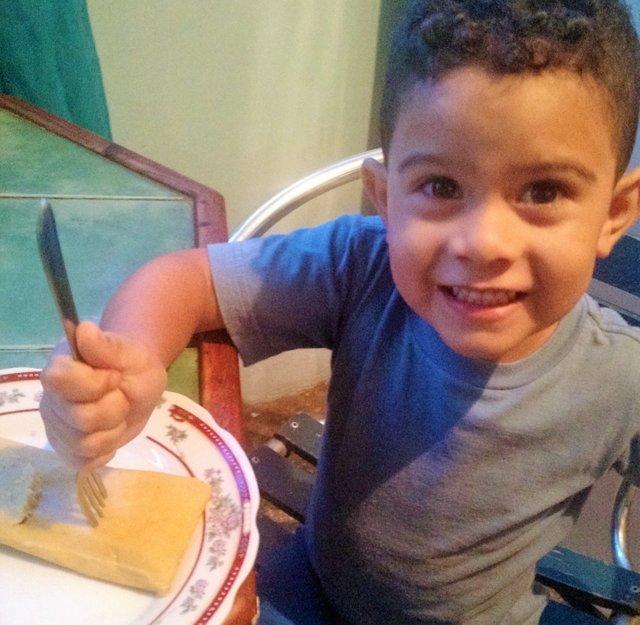 A dish for 'zord189 and another for Aran
---
And who is @zord189? The creator of the challenge... And who's Aran? My grandson! Why another dish? Because this is the second time I've participated in a culinary challenge within Steem and I'm taking him as my muse to create something in the kitchen that he likes and that can be done with the reduced input these days... That's creativity! To make culinary magic with the little that arrives at our pantry because as everybody knows, the peanuts are very raw in Venezuela and so we have to eat them, (I exaggerate with the metaphor, but our eating habits have been changing due to socio-political circumstances)
So... Did it make her tough @zord189 with this challenge? Phew, sort of, as we say around here, but I'll see what I can come up with.
I check the freezer and the refrigerator, looking for ideas and oh, oh... there's not much to hold on to to get your imagination going and work miracles! But, at least there's some pork, sausage and grated cheese. I'm rich!... No, I just said "a little". Vegetables? Almost nothing, they're too expensive! Shall I make some pasta? Shall I make some pasta? There isn't any! What a mess! I'll go back to the freezer, and get some banana leaves I saved from the December hallacas.
Oh! A treasure! Hallacas are part of the typical Christmas gastronomy here in Venezuela. It is a cake prepared with corn, pork or any other meat dough, varied vegetables such as onions, paprika, chili, garlic. chives, tomatoes, and spices such as pepper, salt, plus more exotic ingredients such as capers, olives, raisins. In the east of the country, we put boiled egg wheels as an extra decoration.
But, don't get too excited, I don't have most of those ingredients. But, still, I insist on sticking my head in there. I count on pork, a small onion, a few peppers, one and a half paprika, a head of garlic, cornmeal, yarn, leaves for hallacas, two sausages and some cheese. So let's get to work! I'll make a not-so-traditional hallaca imitation and an invention for Aran who doesn't like stews: Sausage and cheese hallaca. Y... Taraaaaan! Solved!
---
---
Vegetables are cut into small squares, just like meat. The stew has onoto to color it, but I don't have any, so I solve it by grating some turmeric root that my brother gave me a few days ago, taken from his garden. I didn't know about turmeric and I thought it had an exotic taste, as well as adding color, so I'll add some turmeric to see how it looks. Anyway, we're creating, not reproducing.
---
The stew should be more colorful, but we did our best. As far as taste goes, I think it has a touch of Indian food, but I liked it. So, now we knead the flour to make the little ball that will receive the stew. (A tip, I usually add the broth from the stew to the dough). Then we oil the banana leaf, spread the dough until it is very thin, add the stew and the decorations if there are any, which there are not! We close it and secure it with wick thread, as shown in the photo. With the sausages and the cheeses, it is the same procedure ;) and I marked them with a leaf lure so as not to make a mistake, that way we get used, in December, to differentiate the spicy ones. I especially like them with a touch of hot chili.
---
Then they are boiled in enough water to cover them for about 30 minutes. They are taken out and served to the taste of each one. During the Christmas season, some people eat them hot and others at room temperature and there are some very privateers who "steal" them from the fridge and swallow them very quickly, cold.
Damn, Delicious!
This dish is presented with ham bread, chicken salad and baked pork leg at Christmas dinner. But, today it comes with "casabe", an indigenous bread made from a tuber called sour yucca. Enjoy!
And... the hallaca invention "salami-cheese" was a success!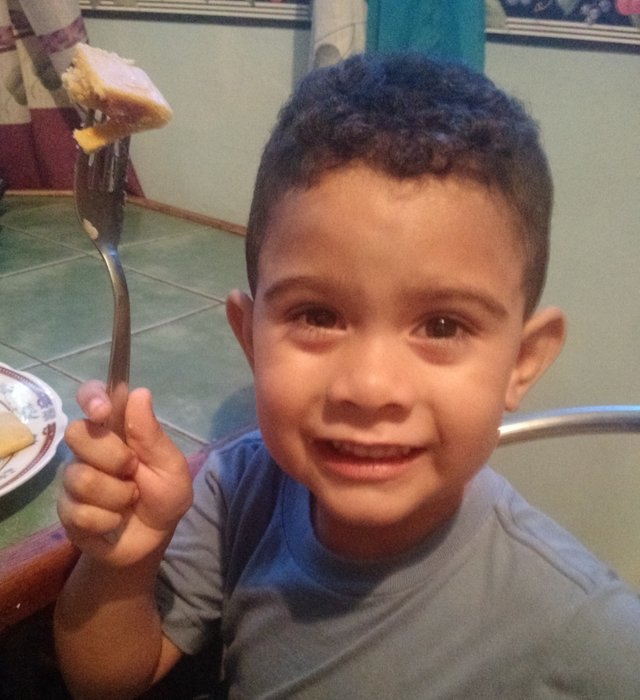 ---

By Zeleira Cordero @zeleiracordero
13/02/2020
In response to @zord189 in PowerHouseCreatives Contest | Damn Delicious (Contest Details). If you are enthusiastic about participating in this interesting exercise, you are welcome and the bases can be found here
---
All photos are my own, taken with my Motorola X2 smartphone.
---

---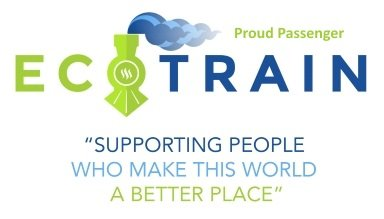 Banner Animated by @zord189

For your kind reading, THANK YOU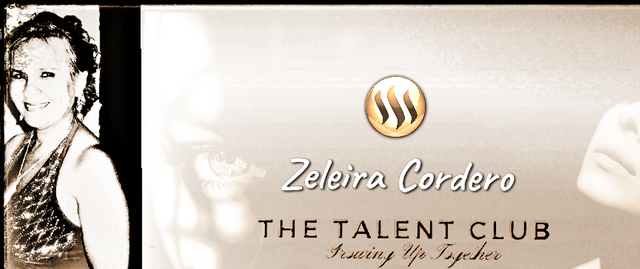 ---
Posted from my blog with SteemPress : https://egalitarian-force.000webhostapp.com/2020/02/a-dish-for-zord189-and-another-for-aran-powerhousecreatives-contest
---