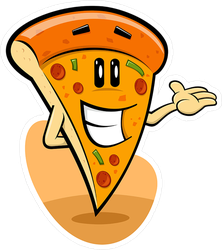 CONGRATULATIONS to @ramsesuchiha for winning the FAVORITE PIZZA CONTEST. Hope you enjoy the slice of pie or hodle the 5 HIVE until you can buy a bitcoin pizza someday!
I'm now following you and looking forward to reading about your world!
One of my favorite things about #HIVE is how this amazing digital community brings us together. Breaking (and these days baking) bread has always been a fantastic way for humans to come together. A little tomato sauce and cheese only makes it that much richer.
RUNNER UP PRIZE
Tell me your favorite bread-based (or paleo bread substitute if that's your thang) food in the comments below, and perhaps we can share a meal virtually. One random lucky winner will receive 1 hive for their thoughts.