With most of the Peaches pulled from the tree, we have too many to eat at once. So I cut up most of them and placed them in freezer bags.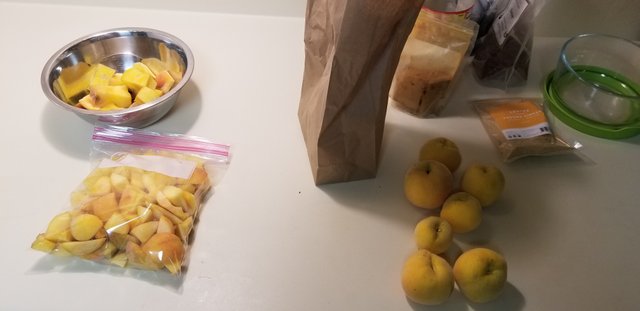 They will only last a week or so if I do not freeze them. But if i do they will last many months.
.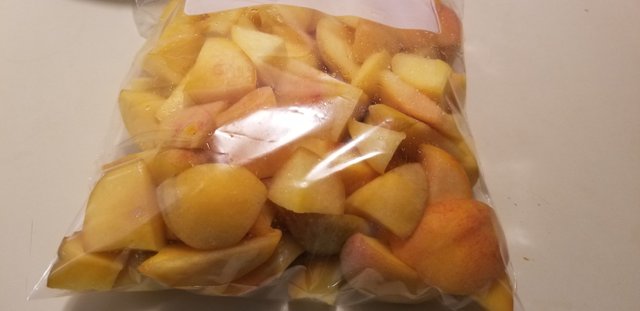 I can use the frozen sliced peaches in smoothies and other desserts throughout the year.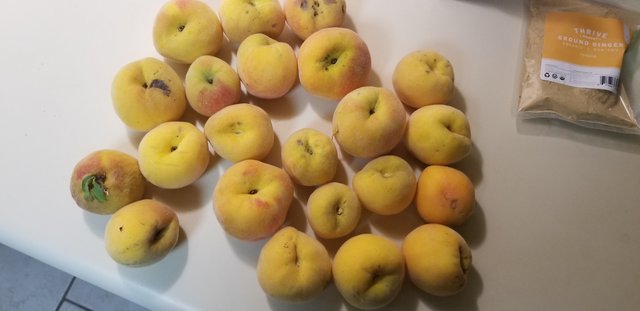 The tree produced about thirty or so Peaches. And glad it did. And I'll be enjoying them for many months to come. I doubt they will last until next year but it's a start. Maybe next year I'll get a full tree of good peaches. Maybe then it can last me a year.