This is my entry for this week's @foodfightfriday challenge.
This week's food post is a bit different in that I didn't actually like the final product, but I think that's more to do with me than with the recipe.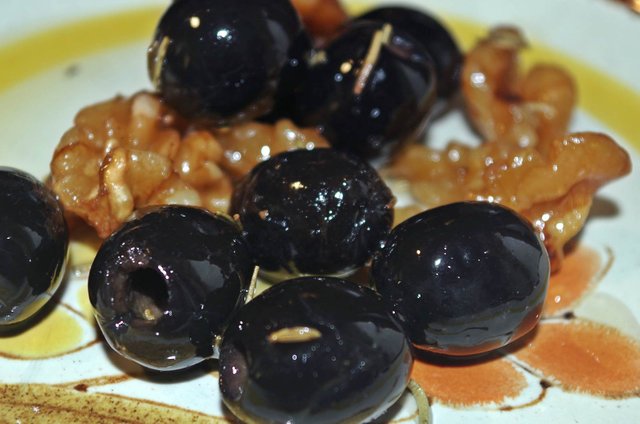 Marinated Olives & Nuts
In a quart-sized canning jar, place:
1 cup walnuts
1 can olives (drained)
1 sprig rosemary (I didn't have any, so I used dried...)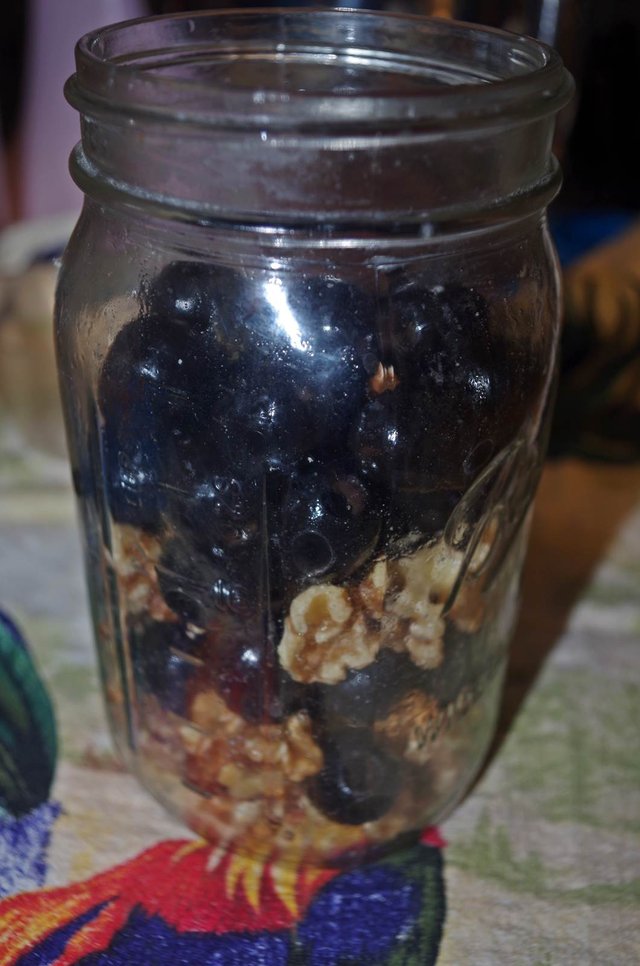 In skillet, sauté (dry):
2 teaspoons fennel seeds
a few slices orange peel or zest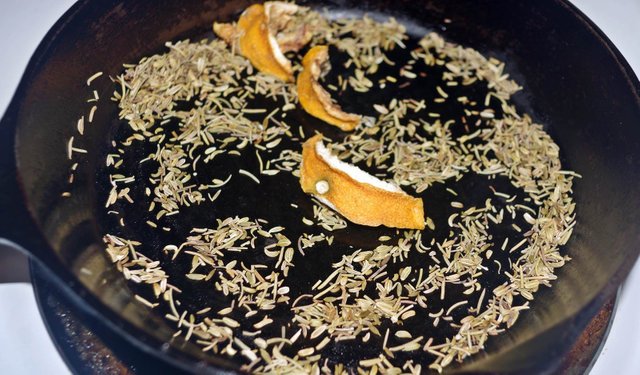 Add to skillet:
1-2 dried chilies (or 1-2 teaspoons chili flakes)
2 cups olive oil
Heat through.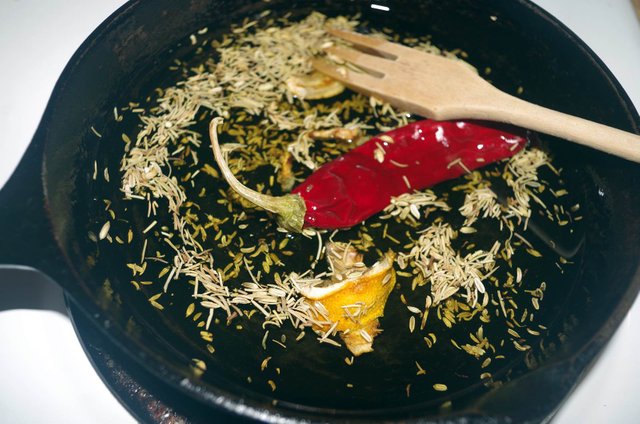 Pour into the quart jar (with the walnuts, olives and rosemary sprig.)
Marinate for 24 hours (room temp.)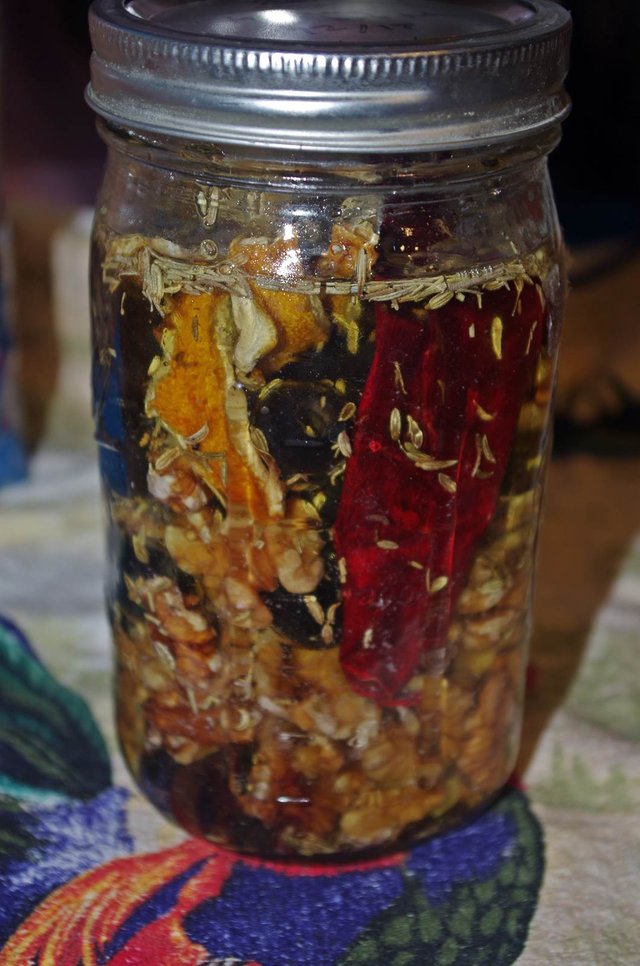 Here is the final result.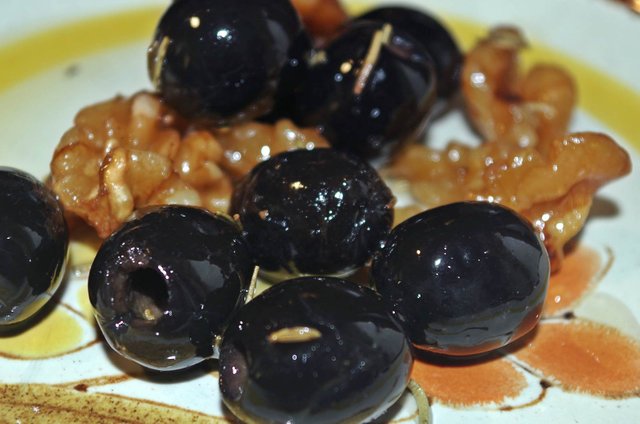 Honestly, it was good, but I'm not super keen on walnuts in their raw or nearly-raw state, so I probably should have tried pecans instead. I also found the dried rosemary tended to "hang out" inside the olives, which didn't really work for me. A sachet with the herbs in it might work better or use a fennel seedhead along with the sprig of rosemary... I might play with it this summer if I'm able to garden the way I want to.
Still, for many, this is an excellent recipe, looks beautiful and adds a touch of class to your dining table.
Here are your:
Recipe Cards
Feel free to print them out for your own cookbook.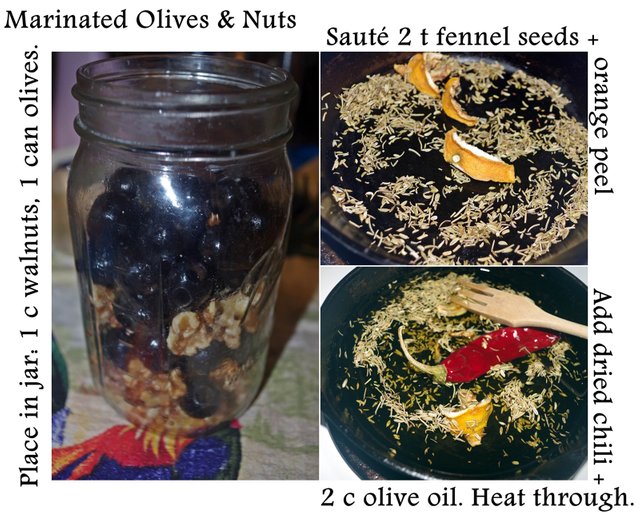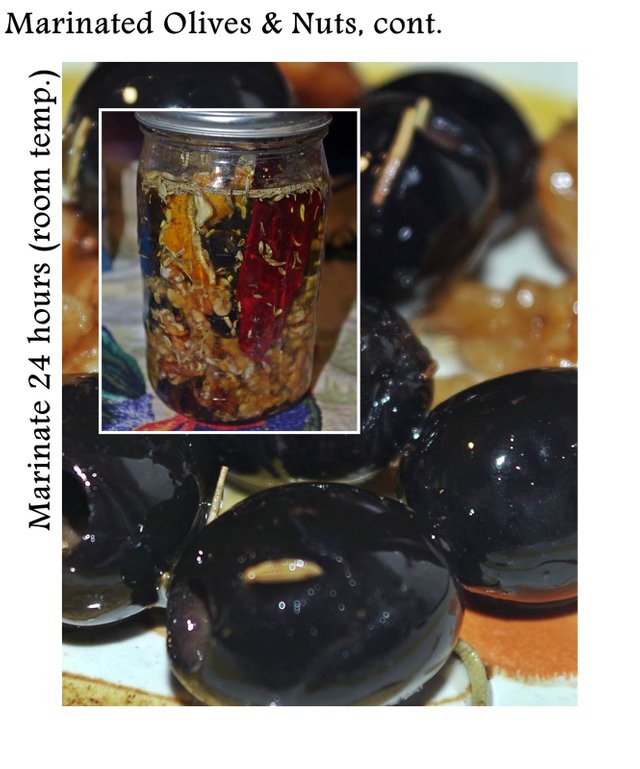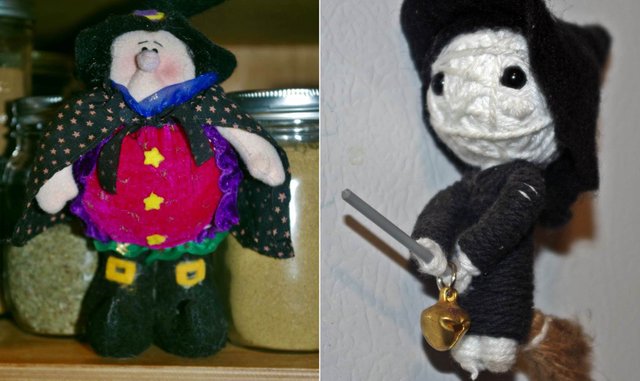 Two of my kitchen witches. One hung in my grandmother's kitchen as long as I can remember, so I have mine - adding a certain magickal spice to my cooking, presumably...
My grandmother's now lives in my mother's kitchen.
Previous recipes in Lori's Cookbook
(Links are for Steem... For Whaleshares and WeKu, simply place whaleshares.io or main.weku.io where the steempeak.com is.)
Holidays (Christmas, Thanksgiving, etc.)
Cranana-Chumpkin Bread
Cranberry-Berry Sauce (canning too)
Cranberry Juice Drink
Breakfasts
Basic French Toast
Buttermilk Pancakes - including low-carb and grain-free options.
Easy Suppers
Dirty Mac & Cheese
Simple Cheeseburgers
Spanish Rice
Italian Meatballs
Spaghetti and Meatballs
Main Courses
Battered & Fried Prawns & Zukes
Fathead Stromboli
Garlic Curry Baked Drumsticks
Drinks
Side Dishes
Turmeric Rice
Garlic-Herb Bread
Breads
Cranana-Chumpkin Bread
No-Knead Bread
Fathead Dough - a grain free substitute for many bread situations!
Snacks
Oatmeal Chocolate Chip Cookies
Sauces
Spaghetti Sauce
Basic Salsa
Garlic-Herb Butter
Desserts
Peach Cornmeal Cobbler
Tapioca Pudding
DIY Ingredients
Canning
Rebel Canning - a general guide about what I do, and why I don't always follow USDA guidelines.
Cranberry-Berry Sauce
Cranberry Juice Drink
Meatballs and Spaghetti Sauce
Note: All photos are mine - Pentax K30, Samsung NX11, Kodak Z981 (hubby's camera), Nikon 7200.
Crossposted at Steem, Whaleshares, WeKu
---

Lori Svensen
author/designer at A'mara Books
photographer/graphic artist for Viking Visual
verified author on Goodreads
find me on Twitter
blogging on: Steem, Whaleshares, WeKu


---