Grilled hot pot is a popular food in Vietnam in recent years.
Barbecue is selected for gatherings with friends or family. Recently, the number of baked restaurants in Vietnam has been on an upward trend.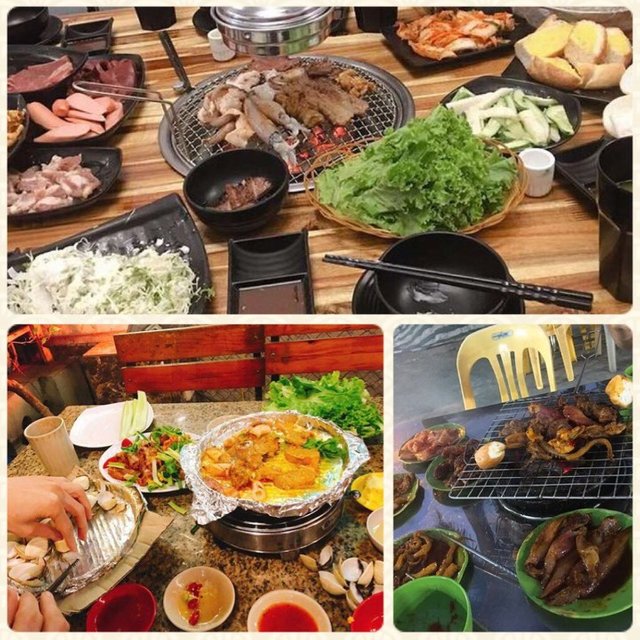 TOP 1 : XIAO CHUỘT
This is a hotpot restaurant and barbecue. The restaurant is always crowded, on holidays, if you didn't order a table the day before, you won't have a seat.The restaurant has a lot of food (seafood, beef, pork, goat meat, ..), which are hotpot buffet and barbecue buffet. The price of a person to pay is 150,000 VND
Grilled dishes include: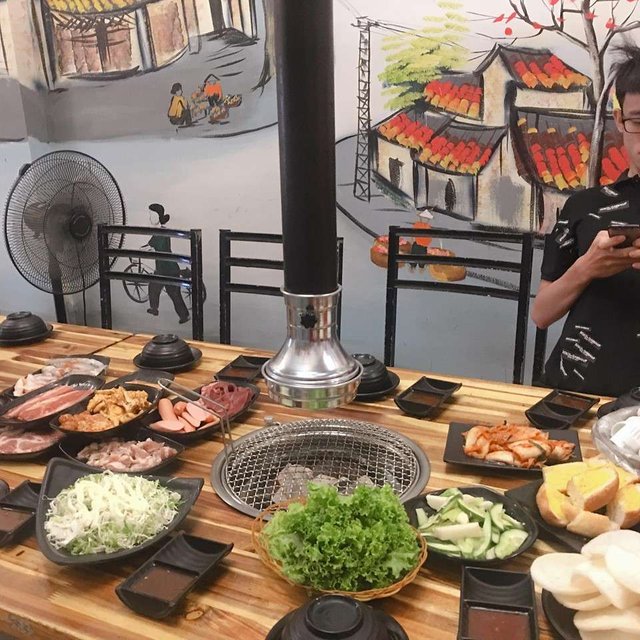 Beef
Bacon
squid
Rib cartilage pig
the pig's heart
Chicken leg boneless
Fish
I love grilled meat, grilled dishes like beef and pork, and squid, marinated with delicious spices.
Desserts :
Vegetable Salad (I love this dish, I ate all this salad, greasy and cool flavor)
Butter toast
Pickles
Korean kimchi
Shrimp bulging
Read more:
---
TOP 2 : VƯỜN NƯỚNG MẬP CÒI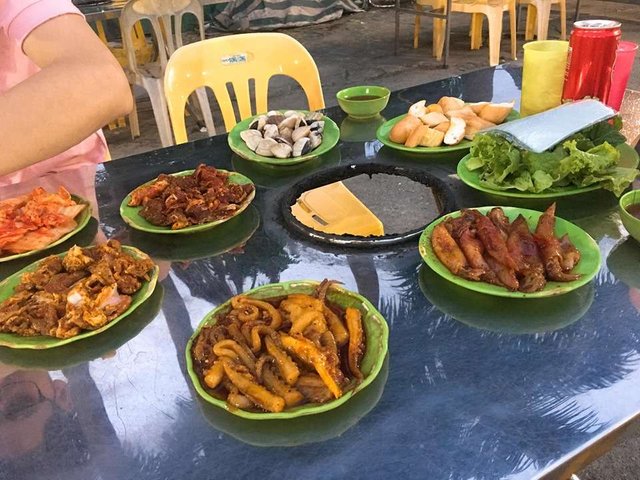 This is not a luxurious restaurant, it is an outdoor barbecue restaurant. The guests of this restaurant are mainly students and workers because the restaurant has a lot of delicious food and very cheap prices.We went to the restaurant and order food for 2 people. 1 plate of egg squid, 1 octopus plate, 1 beef dish, 1 pig's cartilage, 1 kimchi dish, 1 plate of oyster, 1 glasses of orange juice, 2 cans of coca water.
The restaurant also has various hot pot dishes such as fish hotpot, bird hotpot, chicken hotpot and frog hotpot
The food is very cheap but delicious, the price of a dish is 40,000 VND (we call a small plate), a larger plate costs 60,000 VND !!!
The total amount paid is VND 300,000, equivalent to $ 13.5.
If your group is crowded, I recommend you go to this restaurant. I like casual restaurants because we can talk loudly and laugh more freely.
Read more
---
TOP 3 : IL DIVO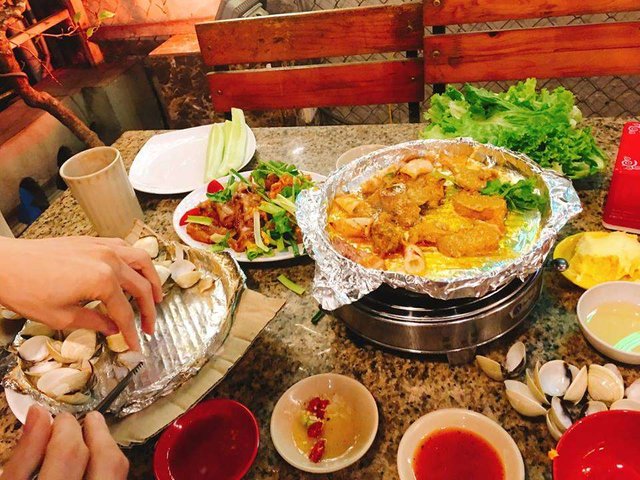 ''IL DIVO'' - The restaurant has a variety of foods: Korean dishes and traditional Vietnamese dishes.
Korean food examples are: spicy noodles, gimbab, mixed noodles, kimchi, ..The famous food of Vietnam is: seafood hotpot, frog hotpot, dishes prepared by Vietnamese style.
The restaurant has 3 floors, I choose the 4th floor where I eat barbecue. I can see the city from this seat.
We grilled the meat with butter, the meat tastes like honey and butter.
However the price of the food was expensive, I felt that I had been tricked. The restaurant has vegetables at the bottom and squid at the top, which makes people think there is a lot of food.
Read more
Review and photo by @a-alice
Thanks for reading <3