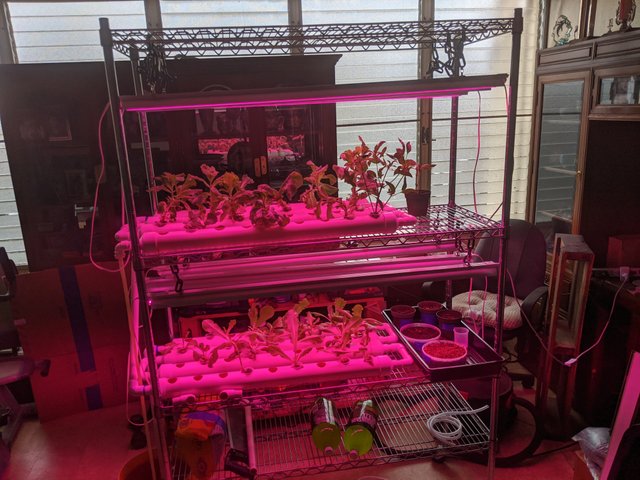 We worked on the lights of our Hydroponic System today. We went to Lowe's to pick up some plastic chain and zip ties. When we went there they had toilet paper with a limit of two bags per person.
Once we got home we cut the chain down and connected it to the wire shelves and the lights with zip ties. By using the zip ties we can raise and lower the lights just with the sip ties.
We will see how it goes and we hope that this will stop the plants from stretching.
We will let you know how it goes.