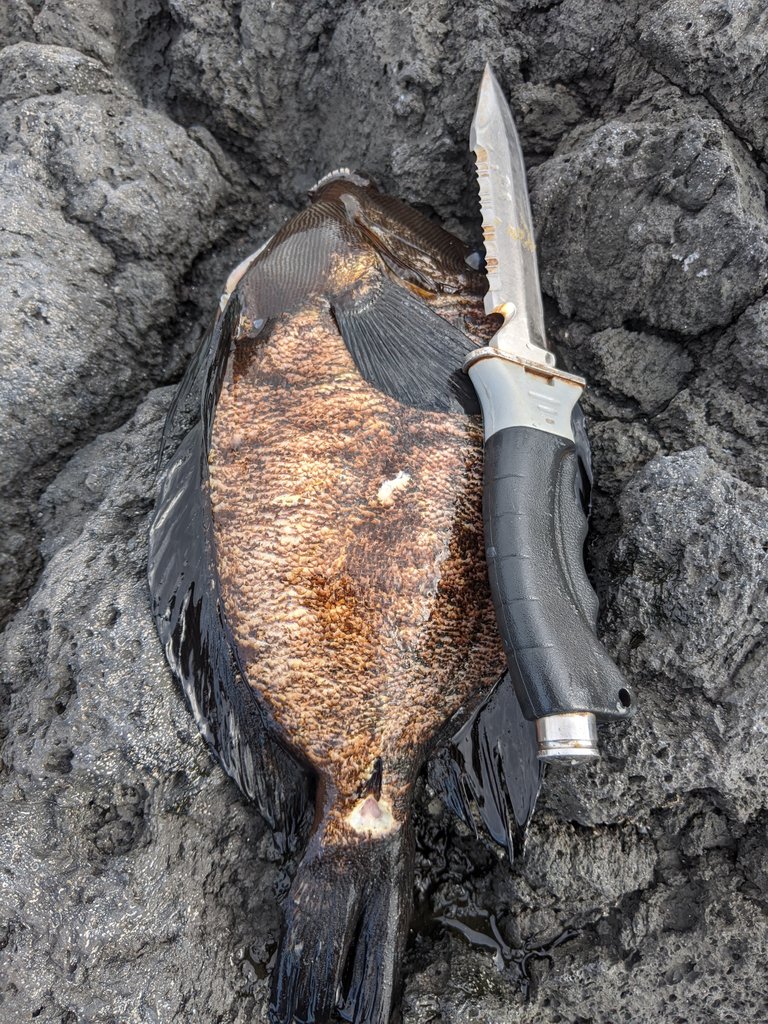 I went spearfishing yesterday and I jumped in to just pick something up for dinner.
I was in on this big pile and was targeting a Munu but then I saw this huge King Kole. I was running out of breath so I had to take a body shot because I did not have time to wait for the head shot.
I took it home and filleted it and cure the fish meat for dinner for the next day.