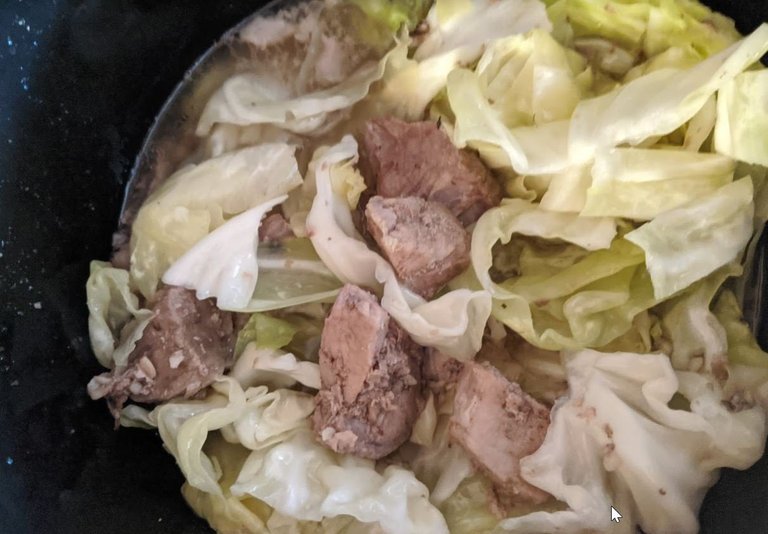 Last night I made Pork Butt with Cabbage for dinner.
I made this in our Crock Pot by dicing up the Pork Butt and starting the slow cooking. The only things I added to it were Garlic and Diet Coke.
Yes I used Diet Coke. I highly recommend that your give it a try as it adds the perfect sweetness to the meat.
After letting it cook for about four hours I added some salt and pepper to get the taste to exactly what I wanted.
I let it simmer for another hour and then I added the Cabbage and let it cook for the final hour on low.
I came out perfect was was so delicious.