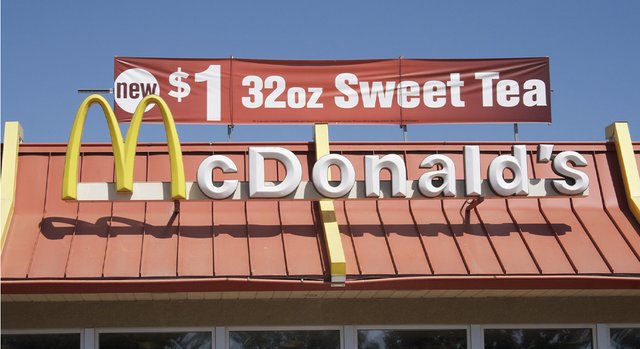 I'm not sure I can recall any reason to go to McDo — although that may be influenced by having worked for their worldwide advertising agency and thus had a closer look at how they operate — but if you live in South Carolina it seems McDo is the place to be.

Especially for drive-in. Drive-through?

At least it was for a resident who ordered "10-piece McNugget, a double cheeseburger, and a sweet tea with extra lemon and light ice". Emphasis "extra lemon".

What followed was both amazing and utterly shambolic. The client was served their tea with 3 bags of weed, as apparently the drive-in operator was a drugs dealer.

One to never be satisfied in life, the client subsequently reported everything to the cops. When stupid does stupid.

It is currently unknown whether "extra lemon" was flavor/strain defining and if customers could order other terpenes.
Shared On DLIKE
---