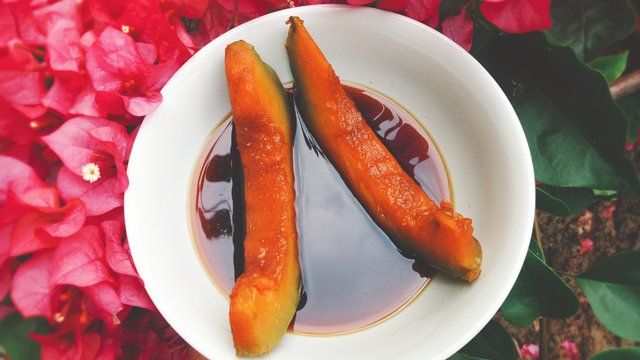 The softness of the pumpkin and the sweet taste makes these vegetables can be used as a delicious food without additional ingredients. Even by just boiling it, the pumpkin still has a good taste.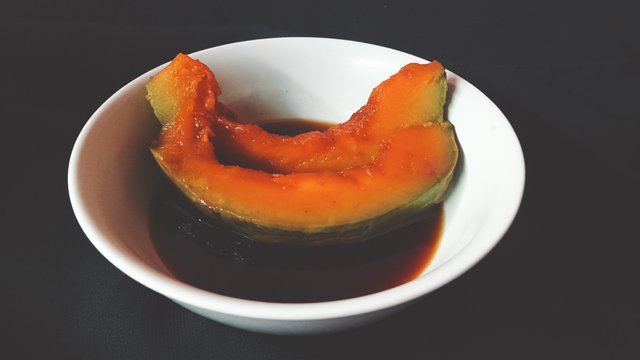 So this morning there was a supply of pumpkin and palm sugar in the kitchen. I have decided to make a simple breakfast but the taste is not in doubt. Trust me, it is delicious!
In Indonesia, boiled pumpkin can be a medicine for people with stomach ache.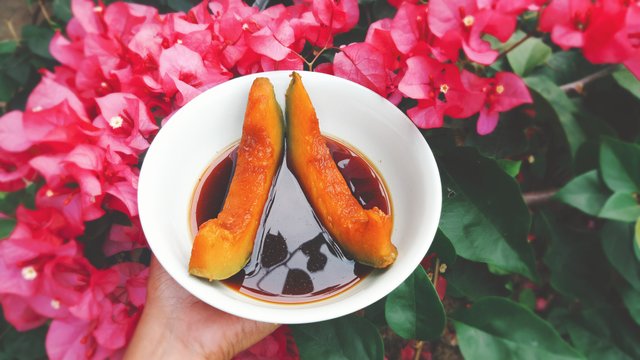 Pumpkin is rich in vitamins and nutrients but is low in calories and rich in fiber so it is suitable for a diet program.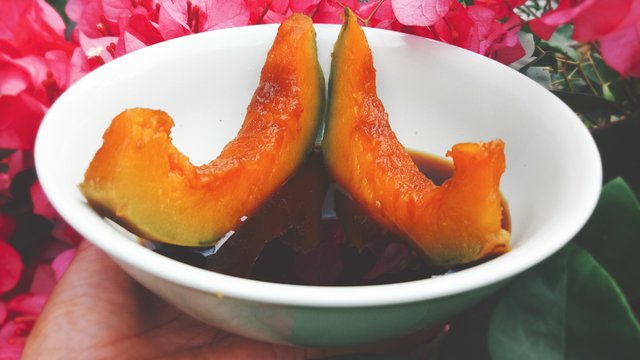 In addition to breakfast, the pumpkin menu with palm sugar is perfect for relieving hunger before entering dining time.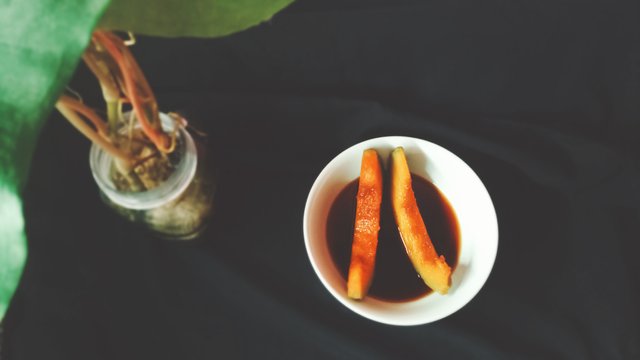 Ingredients
Pumpkin
Palm sugar water, adjusted to the amount of pumpkin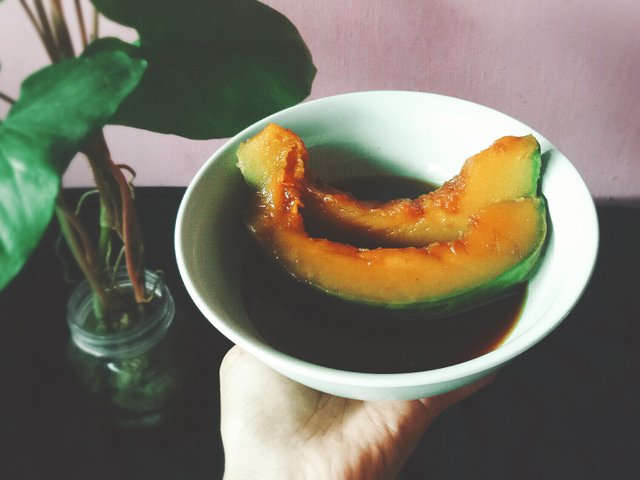 How to make
Cut the pumpkin but don't peel it. Besides being delicious to eat, not peeling the pumpkin's skin also really saves time.
Then, boil with palm sugar water that has been filtered first.
Enjoy.
---
---
---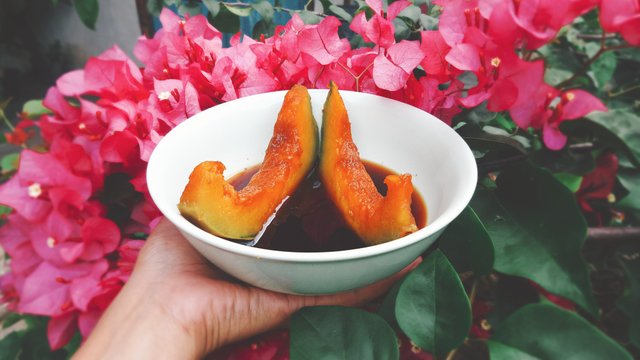 There is no complicated word to serve food if we want to recognize that food.
The more we recognize various types of food ingredients, the more we will be able to make a variety of delicious foods. Do not forget to also study the nutritional content.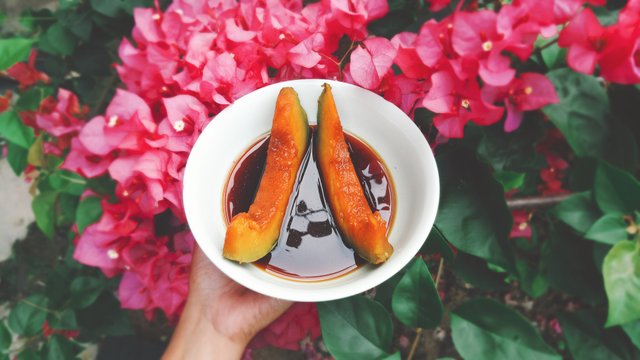 All Texts and Pictures are my own properties, original content.
---
Enjoy My Post and Have A Great Day!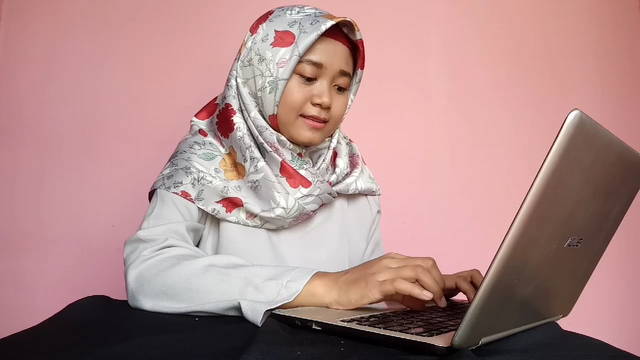 ---
---
---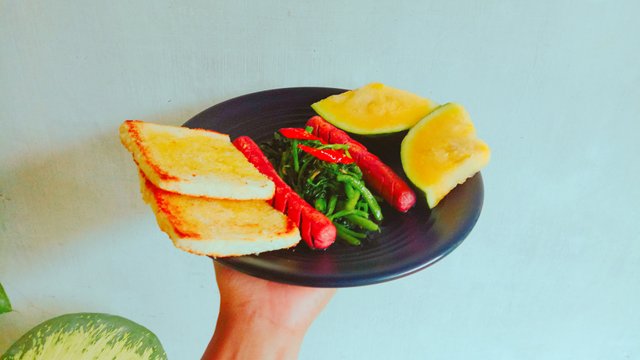 ---
---
Follow my other social media: