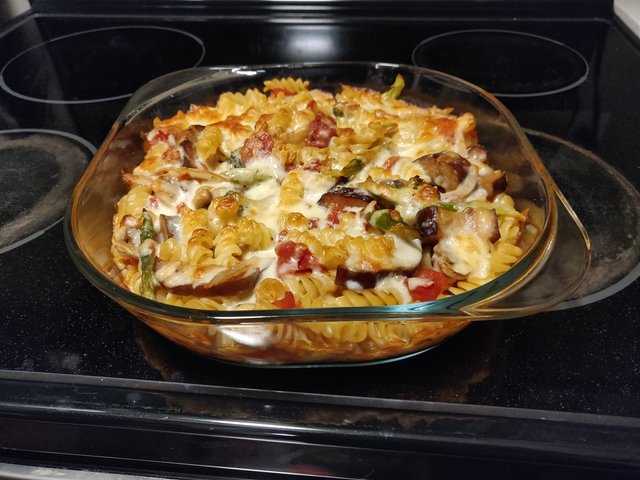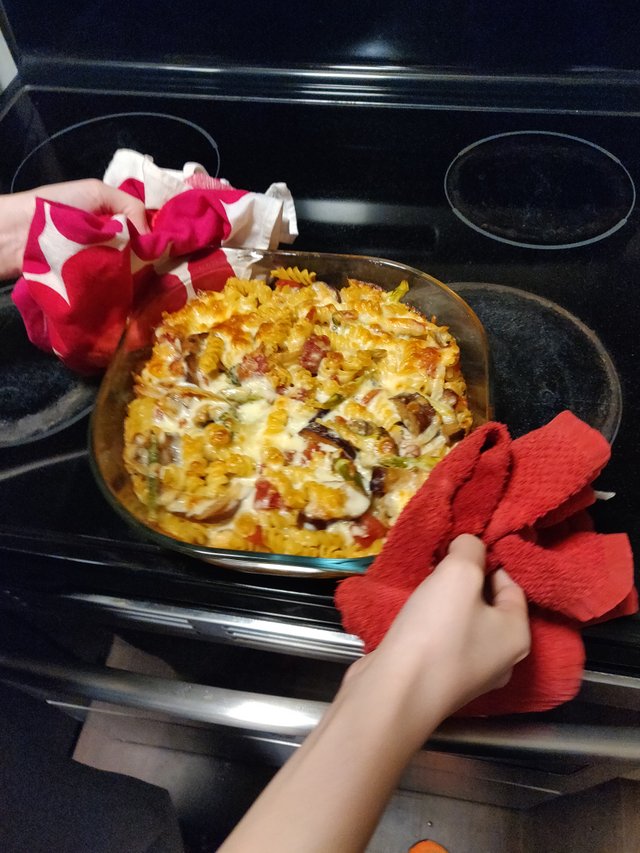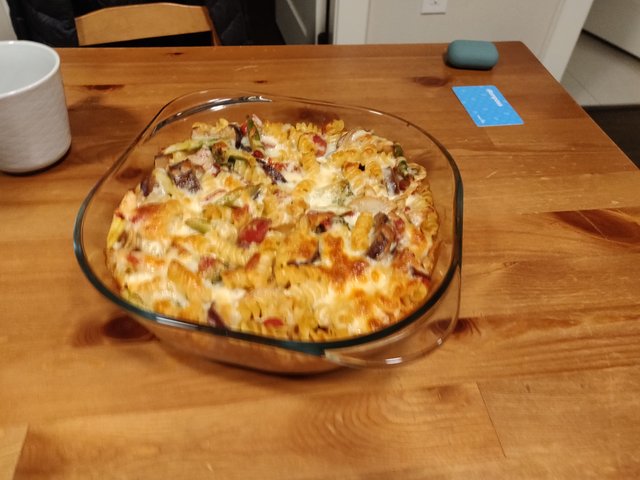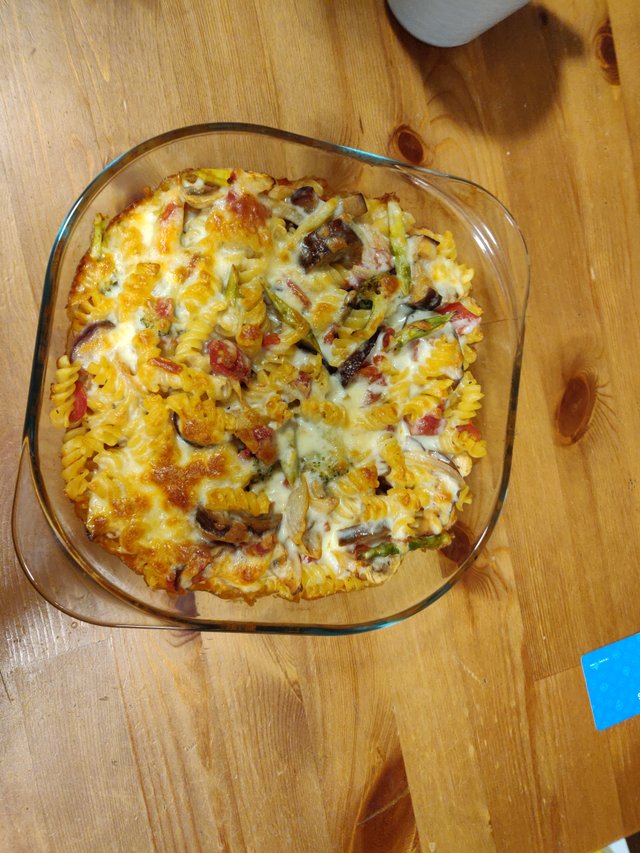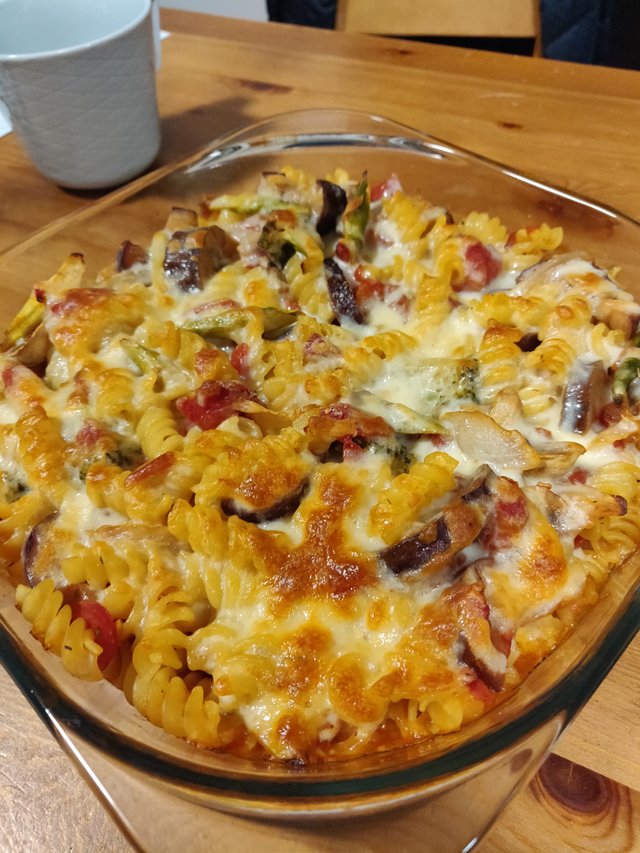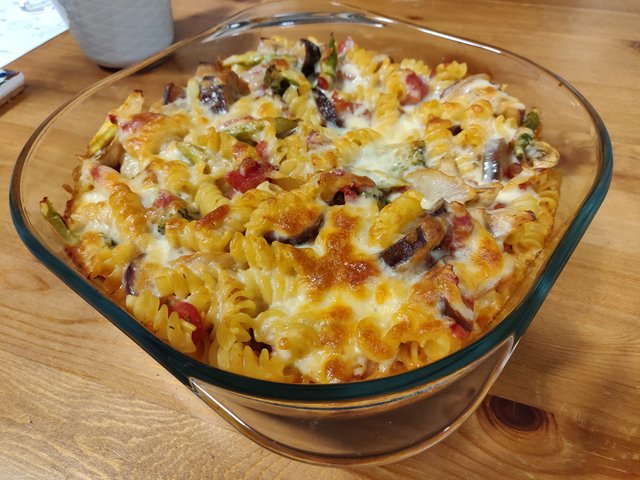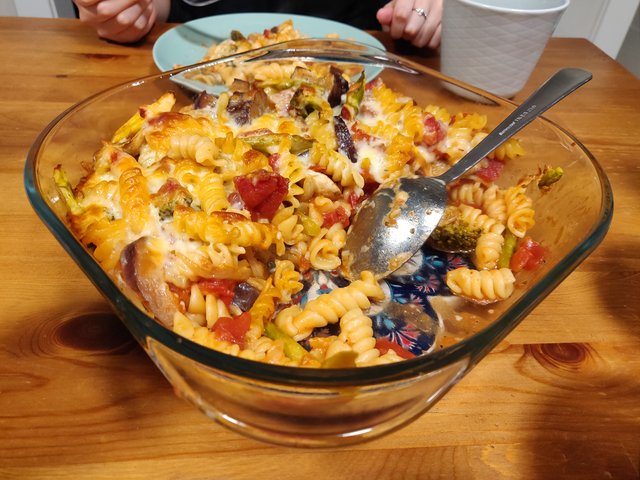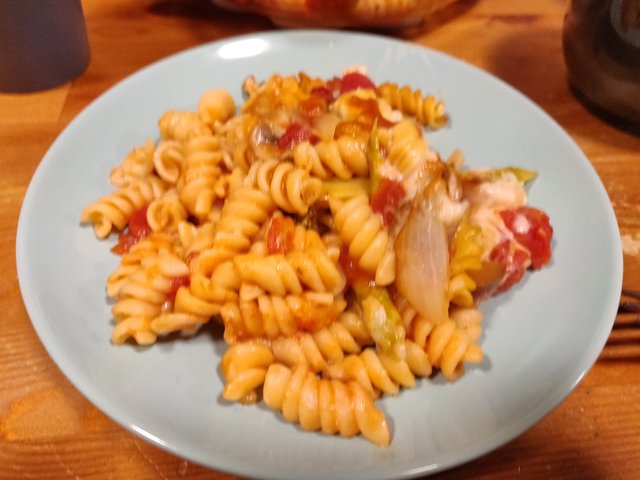 Pasta bake, boiled pasta with pre fried
1/2 eggplant,
1/2 onion,
garlic (1 clove),
3 stems asparagus
Small amount of broccoli
400 ml of tinned tomatoes
1 veg stock cube
Once pasta is boiled and vegetables are softened a bit we add pasta to the frying pan, mix well and then add it to the dish for baking. Probably adding 80-100g grated cheese on top and baking until golden brown.
It was awesome.