Hi hive friends.
How are you all i am sharing you a whole day story in lockdown. In pakistan third of lockdown.
Everyone stay at home and save others live. Corona virus is very bad disease. It transfer from one human to another.
Me and my family getting to much bore and decided to make some food and spend our boring time become amazing and enjoyable.
We have decided to make pizza because its our favourite and also i think pizza everyone's favourite.
Recipe:-)
Homemade chicken pizza with green chilli sauce. As simple as u may imagine. Just chicken/ cheez n onionz. Our pizza will be ready only 30 mints.
Now I am sharing you some amazing pictures of pizza.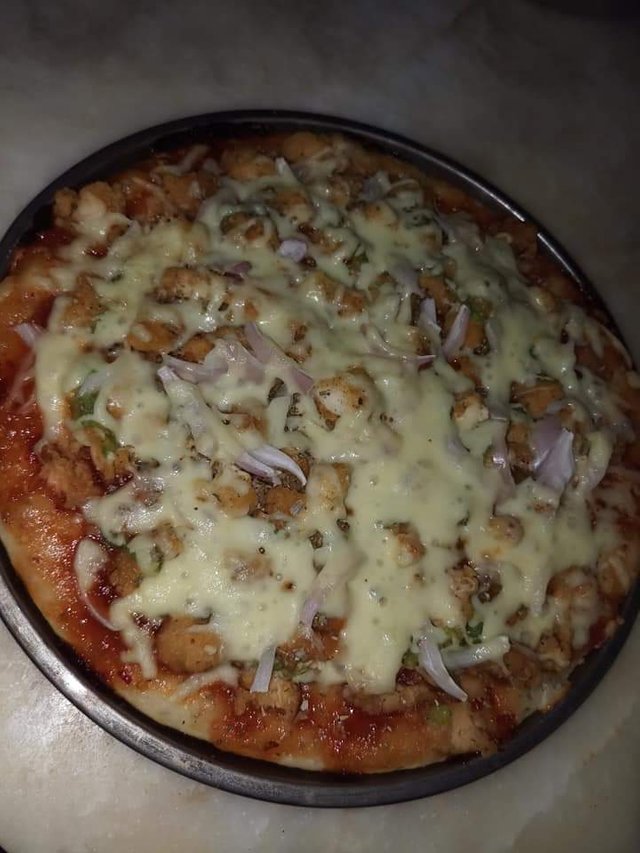 If you like my post to upvote comments and resteem. Thanks alot.