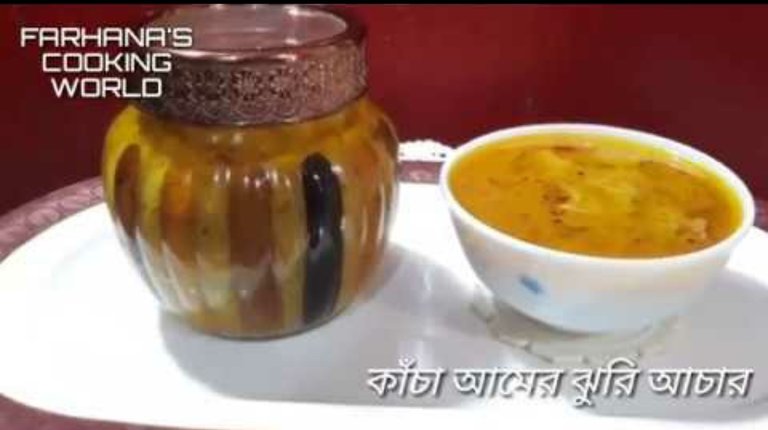 Greetings and Salutations,
I hope all are Hivians doing good!
"May the blessings of Allah fill your life with happiness and open all the doors of success now and always."
Today I'm gonna share with you the recipe of "Mango Pickle"
---
Ingredients:
Mango
Ginger garlic paste
Turmeric powder
Cumin powder
Coriander powder
Pach foron
Mustard oil
Sugar
Salt
Process:
At first get all the mangoes cut into pieces. Put a pan in the stove and add oil. Heat up then add all the spices. Fry for sometime. Put mango pieces and mustard paste. Add sugar. Stir and mix well. Within 20-30 minutes mango will be tendered. Put out and get cool. Then store in a jar.
Serve with rice or along.
Video Recipe:
As simple as that!
Happy Cooking!!
---