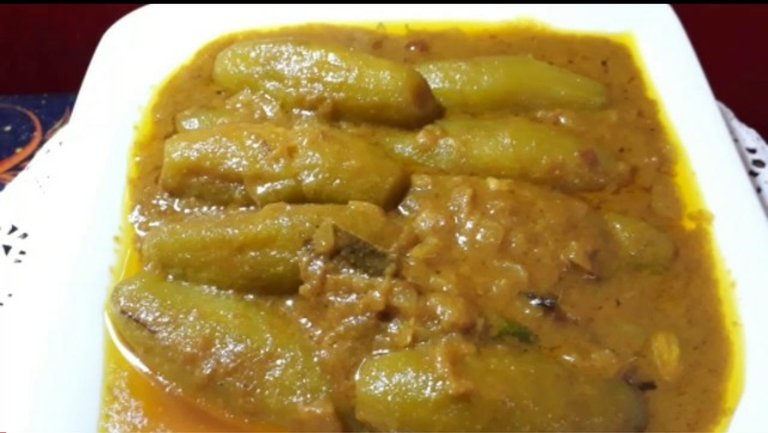 Greetings and Salutations,
I hope all are Hivians doing good!
"May the blessings of Allah fill your life with happiness and open all the doors of success now and always."
Today I'm gonna share with you all the recipe of "Potol Malaikari"
---
Ingredients:
Potol
Turmeric powder
Cumin powder
Coriander powder
Bay leaves
Ghee
Salt
Process:
Take a pan. Add ghee. Take Potol put knife marks and keep aside. Put Potol one by one in the ghee and fry. Get light brown color. Take out in a dish. Add all the spices also whole spices. Add little water and fry for sometime. Then put potol and cook. Add required water to tender the potol. Take out in a dish and serve.
Serve with polaw.
Video Recipe:
As simple as that!
Happy Cooking!!
---