Hello!
Today we will cook pork very quickly and tasty. Here we have low-fat meat, but the fat pork will even taste better.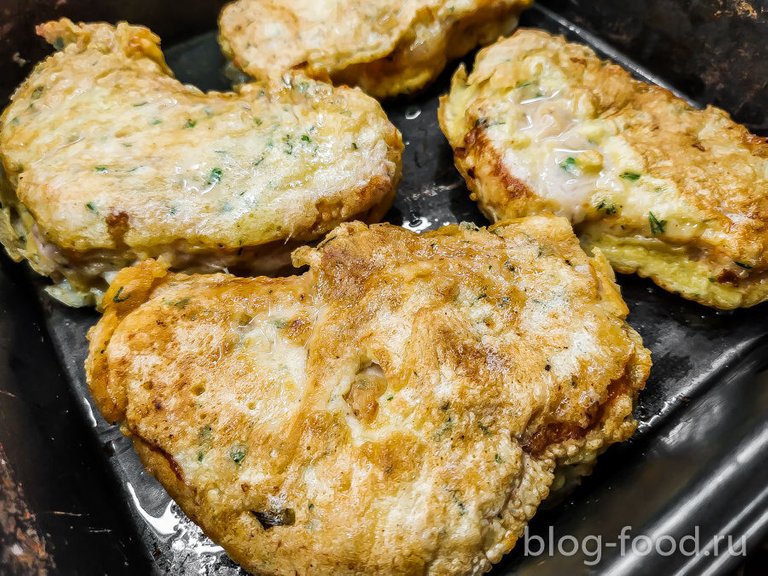 Difficulty: 3/10
Cooking time: 20 min.
Number of servings: 2-3
Ingredients: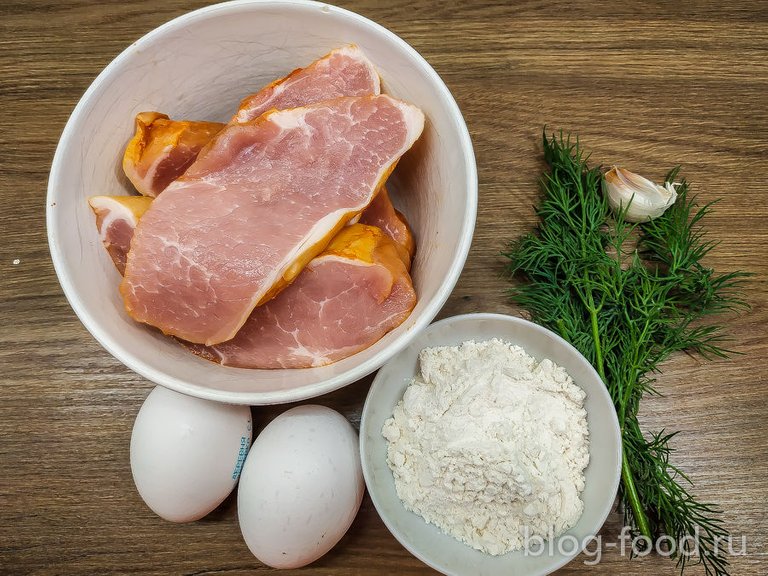 Pork, 400 gr.
Eggs, 2 PCs.
Garlic, 1 clove
Flour, 40 gr.
Dill, 5 gr
Preheat the oven to 180°C.
The meat is cut into steaks with a thickness of 1,5-2 cm, ightly beat off, salt and pepper to taste.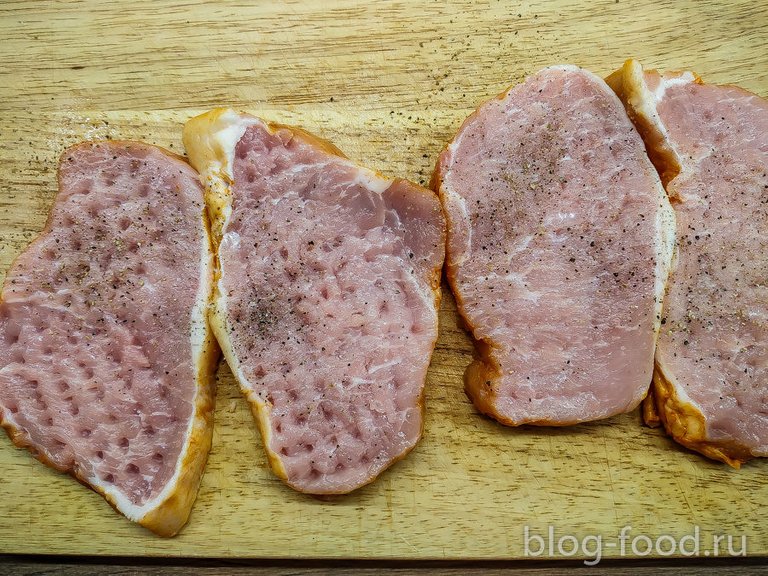 For the batter, mix the eggs, flour, crushed or grated garlic and chopped dill.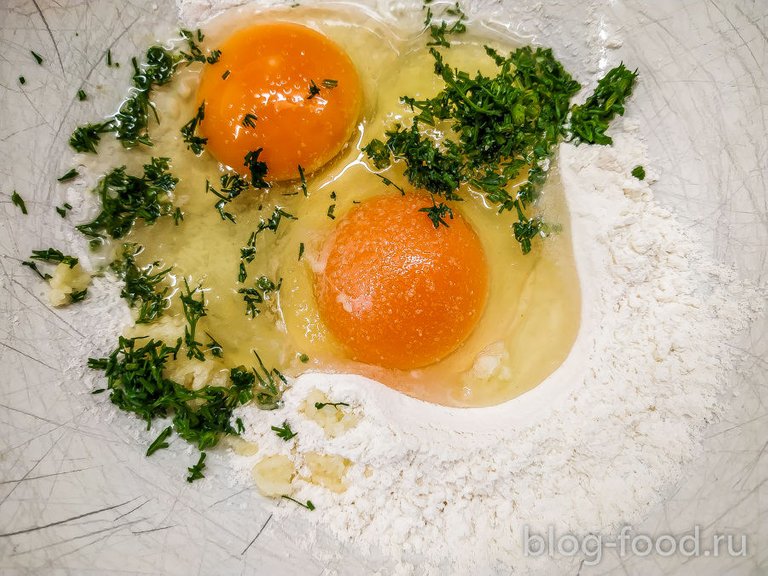 Heat the pan well, dip each steak in batter and fry for a minute and a half on each side.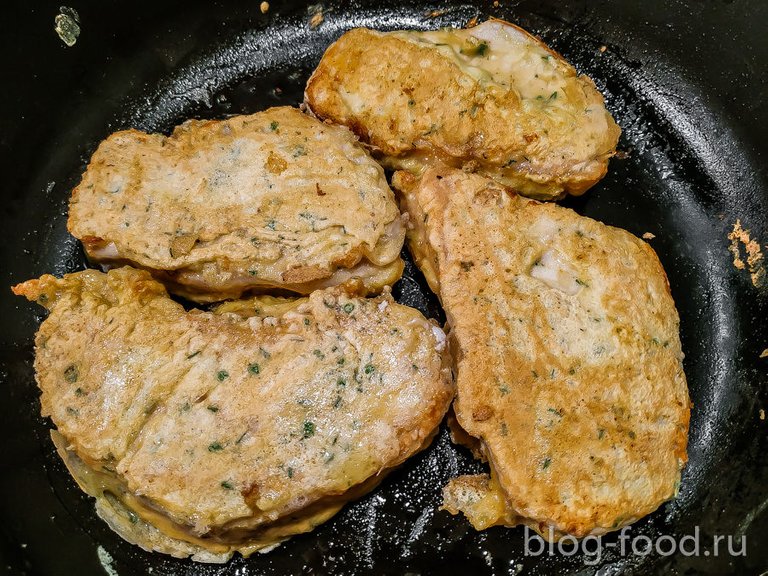 Put meat to baking dish and bake in the oven for 15 minutes.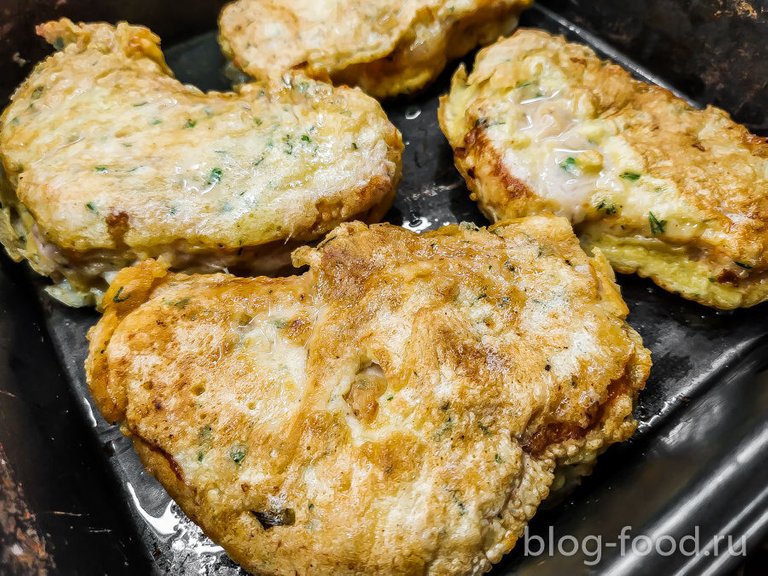 Bon appetit!
---
« Pumpkin cream soup | Shrimps in pesto sauce with mushrooms »
---