The famous FILAFEL/FALAFEL made of Garbanzos beans better known as Chickpeas.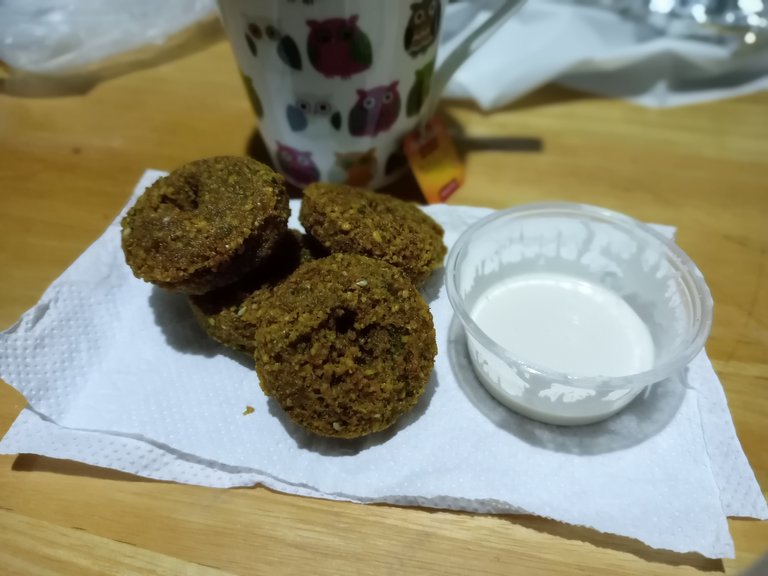 Yes! It's a yummy crunchy and healthy snack.
I learned to eat this from my Arab friends.
From what I know is that the falafel recipe is from Lebanese cuisine.
It's an affordable and fullfilling snack.
5dhs gives you 10pcs and boy oh boy! It really makes you feel full.
You can watch this video by Food Wishes on YouTube
see how they make it and then maybe you can try.
Enjoy!
Love lots,
@Erelasblog