hi all.
Was a great Hive-voice-chat today. @summertooth was running around picking up dog eggs. @elizabethbit and @silvertop were chasing away bears and tigers and shit in their mountain retreat, @silverd510 was messing up shirts with his mighty sweat, @silversaver888 was growing tomatoes, and I suspect... the devils lettuce. @enginewitty was talking over my head about the crypto world, @vgholdilngsllc was making his beard more powerful than ever, and I.... well I did a frame off restoration of a Chevy van.
But whats for dinner? Well a salad of spinach and strawberries, right out of the garden. Along with some kebabs of Grade 1 Saskatchewan beef and shrimp.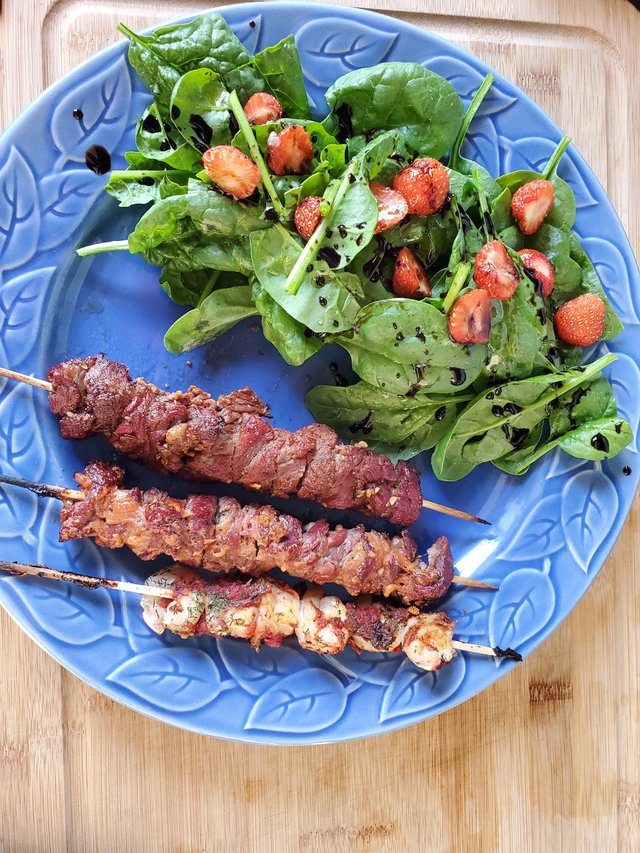 Its really cool, even if its short lived, pulling food from your own back yard. Everyone should do gardening.
Take care everyone, and remember, we are all in it together.