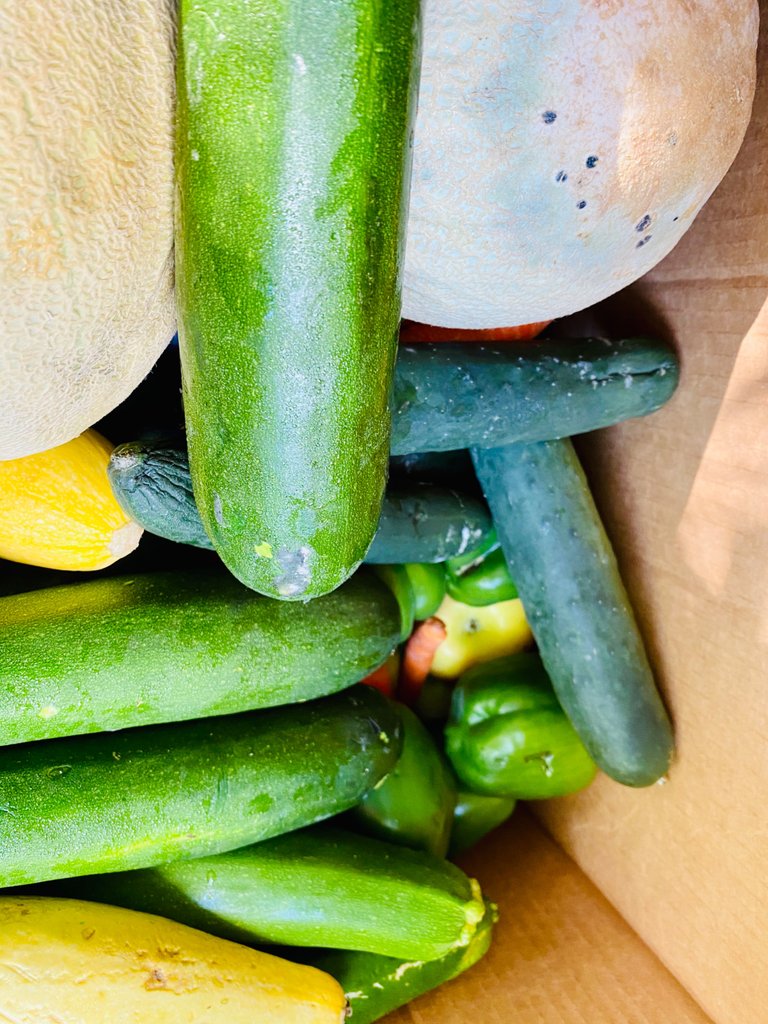 We have a bunch of organic squash and zucchini. Won't be fresh or available much longer. Come and get it!
FREE FOOD FOR ALL!
Put together a bunch more boxes of quality food to give away and still have more.
Times are tough for a lot of people these days. We are doing our part to help those in need by donating really nicely boxes of food everyday to families. Put this one together for a single mom today. Will get her through the week.
Have a bunch of really nice loafs Of bread also.
If you or anybody you know would like some go to our website and use our live chat phone number or email and will arrange a time for you to pick it up.
Blessings~*~
Gave away hundreds of meals worth of food a week for years now.
It's amazing what a group of people can do when they come together for common purpose in focused dedication.
The world is what we make it. Be the change you wish to see. We are the power.
Free food available every day! Give us a call to set up a time and swing by for a box of free groceries for yourself or someone you know - no questions asked!
https://www.intothegardenofeden.com/
https://www.highvibehealthsupplements.com/
https://www.livetruthproductions.com/
#food #freefood #giveaway #groceries #harvest #community #caringissharing #ecovillage #abundance #produce #free #freedom #freeliving #quinneaker #intothegardenofeden #charity #poverty #feedtheneed #bethechange #helpingothers #vegeterian #help #helpingeachother #sustainability #sustainabilitymatters #sustainableliving #homestead #homesteading #sustainablefood #foodforests