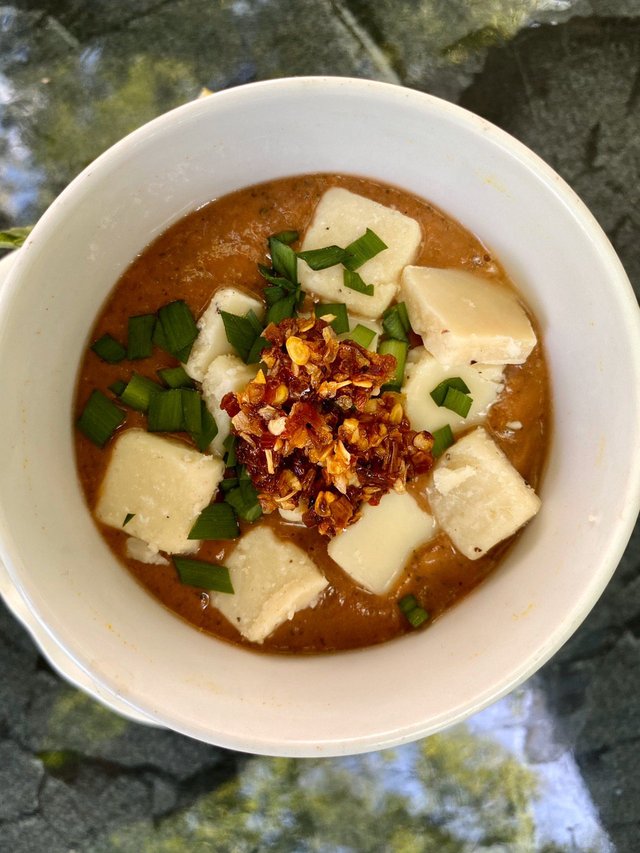 We have so many tomatoes and we love it!
Raw tomato soup is a wonderful summertime meal!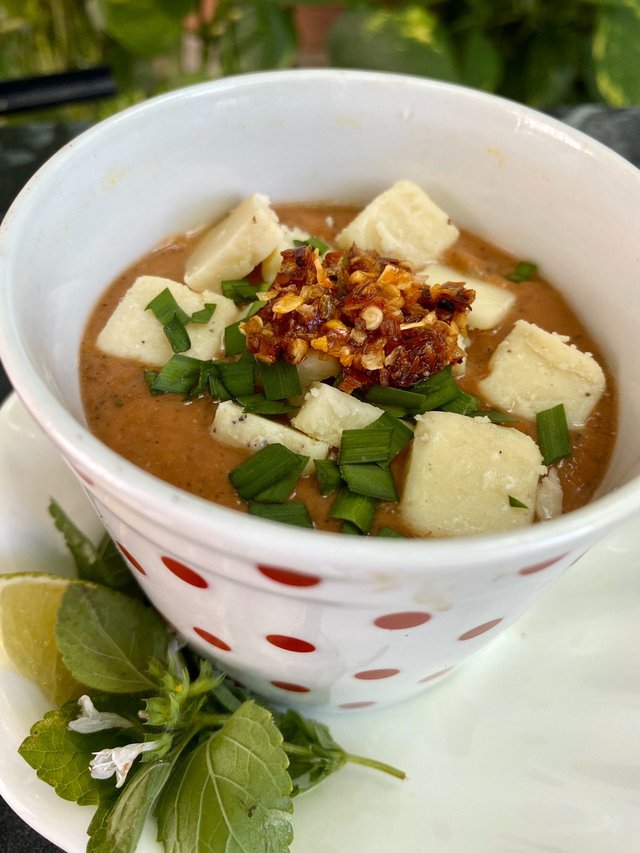 It's fresh, healthy, and cold rather than most soup which is hot.
Garnished with raw cheese and herbs! It's spicy and delicious!
Whipping up another sustainable, beautiful, delicious feast for our guests!
It's always different and always extraordinary!
We love to combine all of our amazing homemade sauces and various dishes and toppings into what we call Mouthgasmic bites.
Every time they are beautiful delicious sustainable and one-of-a-kind food art experiences.
We love food, we love sustainability, we love art & we love providing amazing life & food for people!
Here it is in one photo, of just one feast of many and there will be more!
What to say, sustainable, delicious, world class food art!
On top of that any food scrap that there was and all the food we eat will be composted and turned back into soil to grow more food.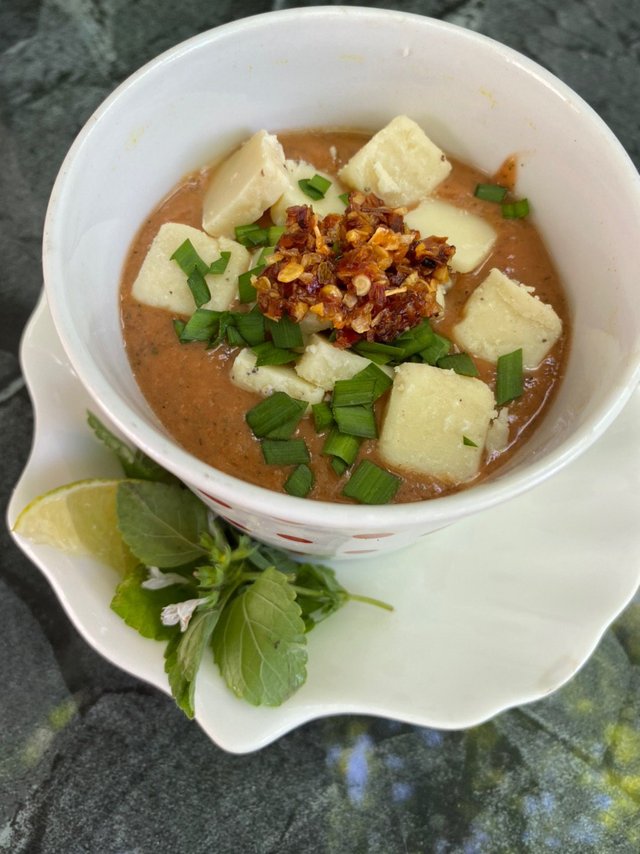 Yeah that's epic sustainable living
https://www.intothegardenofeden.com/
https://www.highvibehealthsupplements.com/
https://www.livetruthproductions.com/
#sustainableliving #quinneaker #lifeiswhatyoumakeit #feast #livingthedream #anythingispossible #dinner #healthyfood #blogger #livingmybestlife #intothegardenofeden #naturalliving #wearethepower #organic #sustainablefood #snacktime #positivevibes #munchies #homesteading #food #cookingwithfire #itsabeautifullife #art #foodphotography #spicy #chef #sustainablefood #foodart #foodporn #mexicanfood #soup