Wie der Name schon sagt, ist Freitag der Tag an dem man bekanntlich frei hat :)
Und so habe ich mir heute etwas Besonderes vorgenommen: am Morgen habe ich meinen Barbecue-Smoker mit Buchenholzkohle beschickt.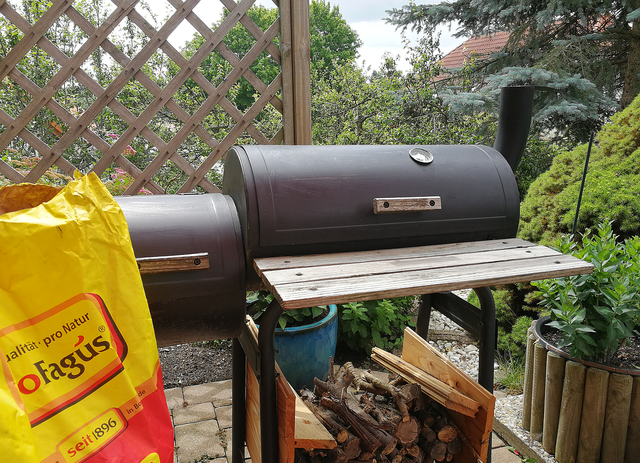 Während die Kohle durchgeglühte habe ich eine leckere Marinade zubereitet. Aus Meersalz, frisch gemahlenen Gewürzen wie Pfeffer, Wacholder, Piment, getrockneten Kräutern wie Oregano, Salbei, Thymian, etwas Paprika einer großen Zehe Knoblauch, Sonnenblumenöl und ein wenig Zucker.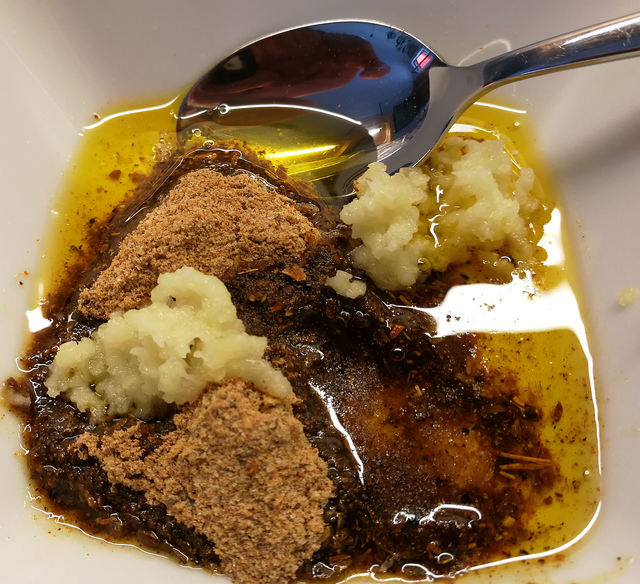 Mit dieser Marinade habe ich das Fleisch, in diesem Fall einen Lamm Nacken, eingerieben. Um eventuell austretenden Fleischsaft aufzufangen habe ich ihn auf einem Edelstahl-Tablett im Smoker platziert.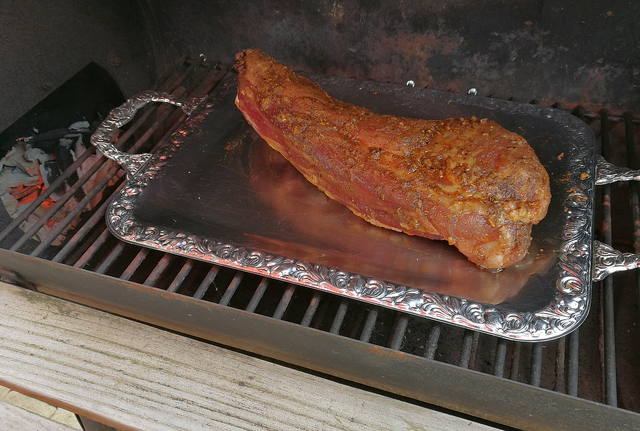 Geheizt wird im seitlichen Behälter. Das Fleisch gart langsam im heißen Luftstrom. Der Deckel bleibt zu. Er wurde hier nur kurz für das Foto geöffnet.
Der Vorteil dieser indirekten Garmethode: es kann kein Fett in das Feuer tropfen. Durch den Rauch (ich werde noch Buchenholzstückchen nach legen) bekommt das Fleisch ein angenehmes Raucharoma. Aber das Allerbeste: durch die lange Garzeit; ich plane etwa 9 Stunden wird das Fleisch butterzart werden.
Ich freue mich auf ein köstliches Essen heute Abend.
---
Es grüßt euch euer @germansailor
---
English translation
As the name already says, Friday is the day on which I have a free day :)
And so today I had something special in mind: in the morning I loaded my barbecue-smoker with beech charcoal.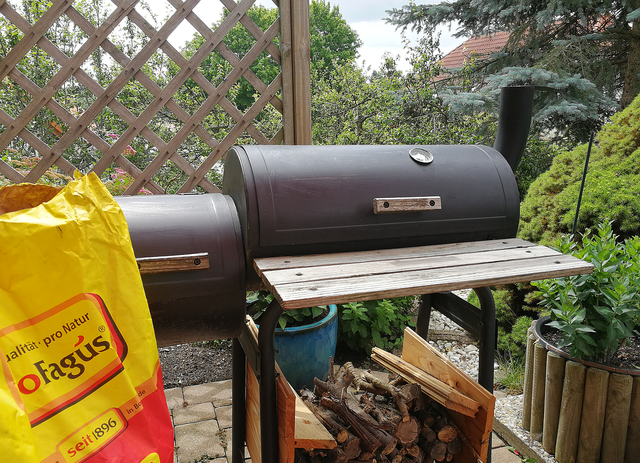 While the charcoal was glowing through I prepared a delicious marinade. From sea salt, freshly ground spices like pepper, juniper, pimento, dried herbs like oregano, sage, thyme, some paprika of a big clove of garlic, sunflower oil and a little bit of sugar.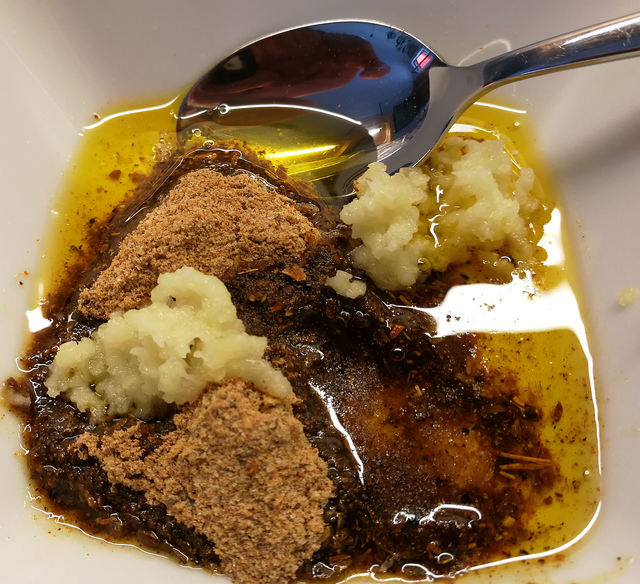 With this marinade I rubbed the meat, in this case a lamb neck. To catch any leaking meat juice, I placed it on a stainless steel tray in the smoker.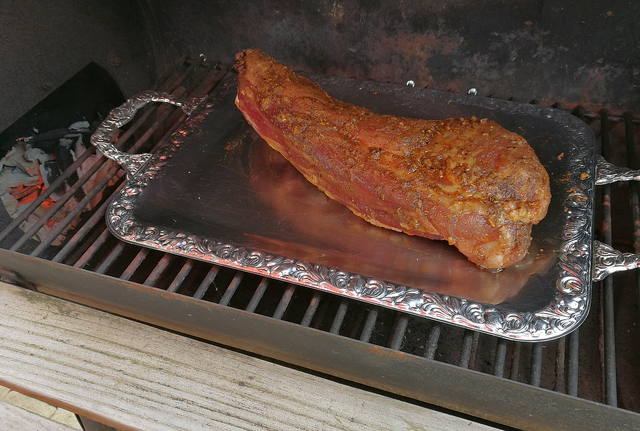 Heating takes place in the lateral container. The meat cooks slowly in the hot air current. The lid remains closed. It was only opened briefly for the photo.
The advantage of this indirect cooking method: no fat can drip into the fire. By the smoke (I will still lie after beech wood pieces) the meat gets a pleasant smoke flavour. But the best thing is: the long cooking time; I plan about 9 hours, the meat will be butter tender.
I am looking forward to a delicious dinner tonight.
---
Photos: own work