Homemade Bread Journey Part 1(White bread Recipe)
Since it's still the MCO period and it's really troublesome to buy bread from the supermarket every few days because you can't really keep bread for a long time as it breads mold very quickly.
Then i was thinking, instead being so troublesome to buy those bread why not bake them at home right? Haha ya and of cos you got to give it a try right?
It might turn out successful or not you still have to give it a try. 🤭
So i decided to do some research on an easy bread recipe and found one.
Here is how I made it for the 1st try and also my 2nd try.
Ingredients:
-2 cups warm water (105-115 degrees)
-1 Tablespoon active dry yeast*
-1/4 or 6tablespoon brown sugar
-2 teaspoons salt
-2 Tablespoons oil (i use palm oil)
-Flour (nearly 1kg)
Steps: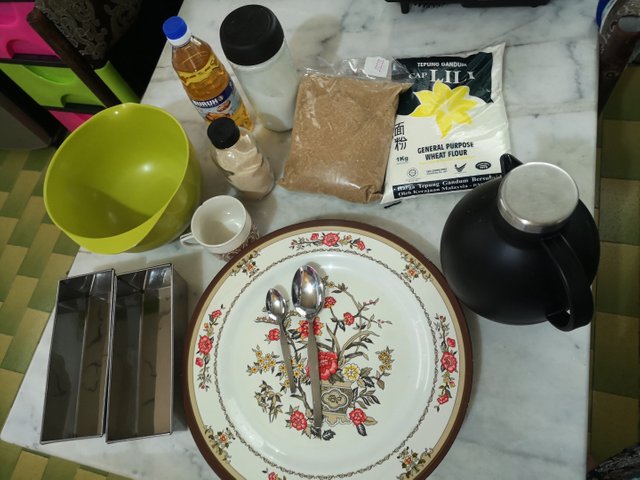 First of all activate the yeast by mixing 2cups of warm water(not hot or else you will kill the yeast), 1 tablespoon of active dry yeast and a pinch of brown sugar.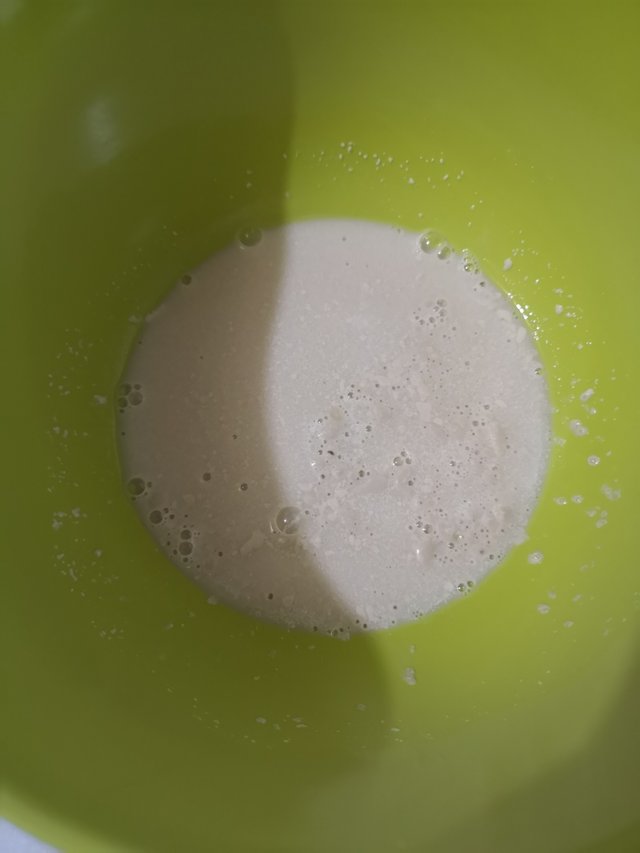 Give it a quick stir and leave it aside for 5-10mins until it expand and forms small bubbles.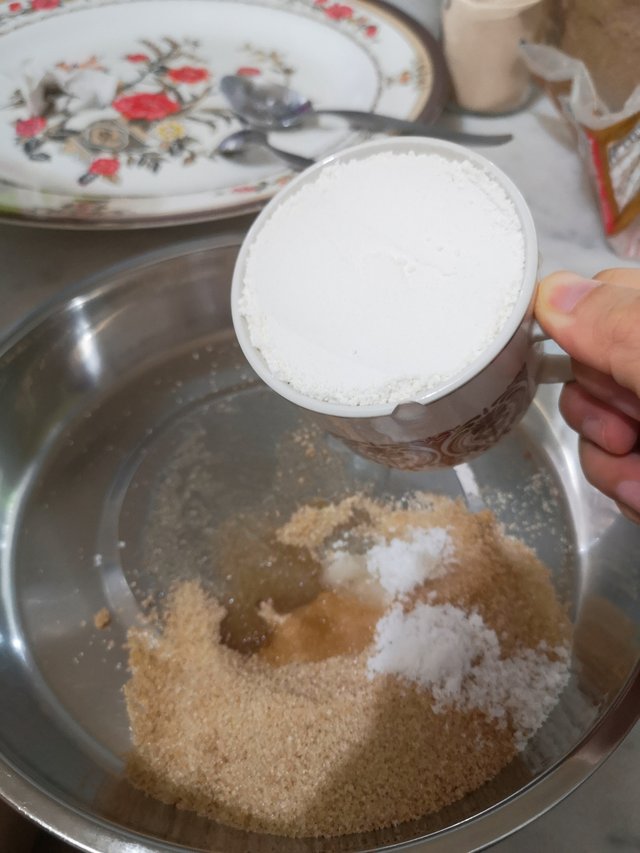 While waiting for the yeast to get activated, in a plate or bowl you can start mixing all the other ingredients together. Mix the 6tablespoon of brown sugar,2 teaspoon of salt, 2tablespoon of oil and 5cups of flour together.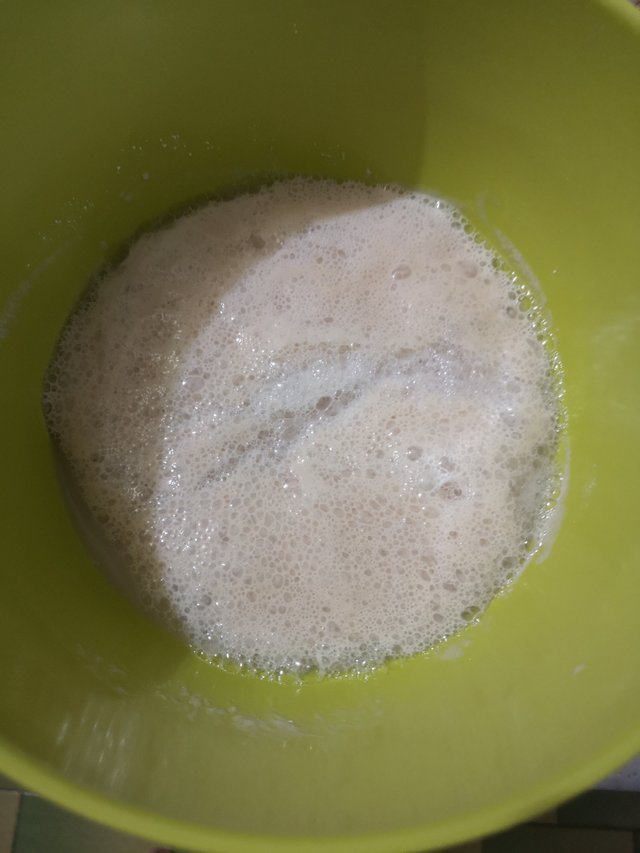 After that check on your yeast, if it had successfully become bubbly like this then it's ready to be use.. Or else you need to redo it again. I let it activated for 10mins.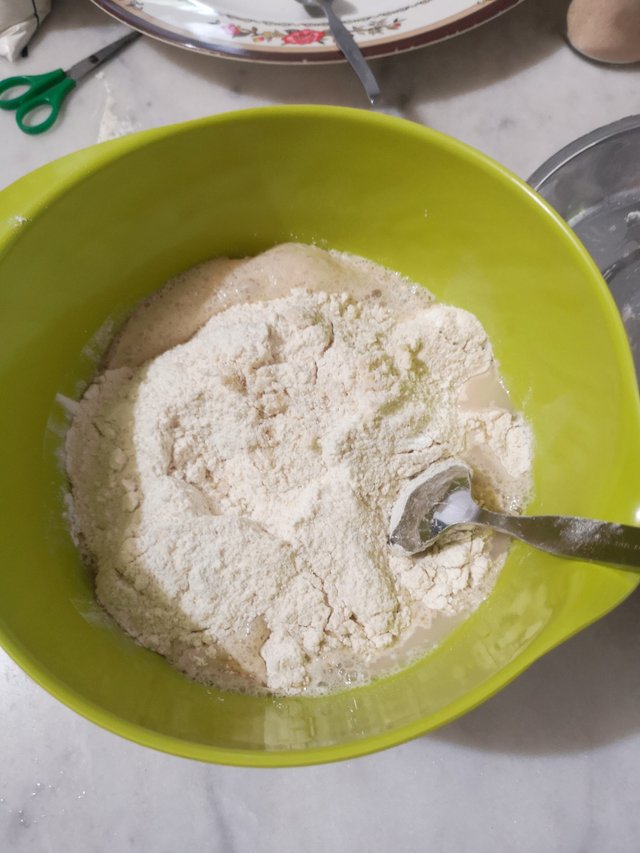 Next pour the rest of the ingredients into the yeast that you have mix earlier on.
Give it a good stir to mix everything up smoothly. You can always add more flour but by bit until it thickens.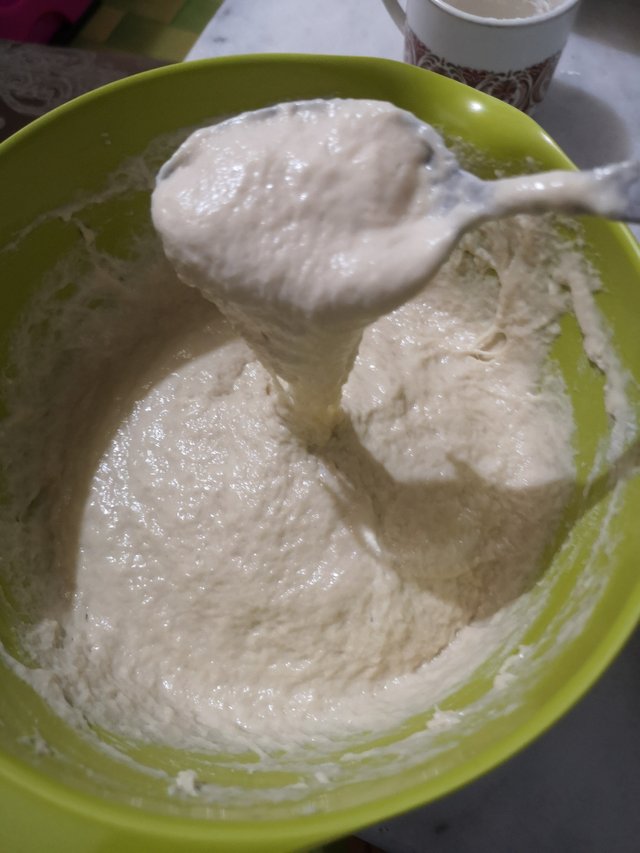 Once it's thickened, sprinkled some flour on a plate or a dough matt and pour the mixture on top.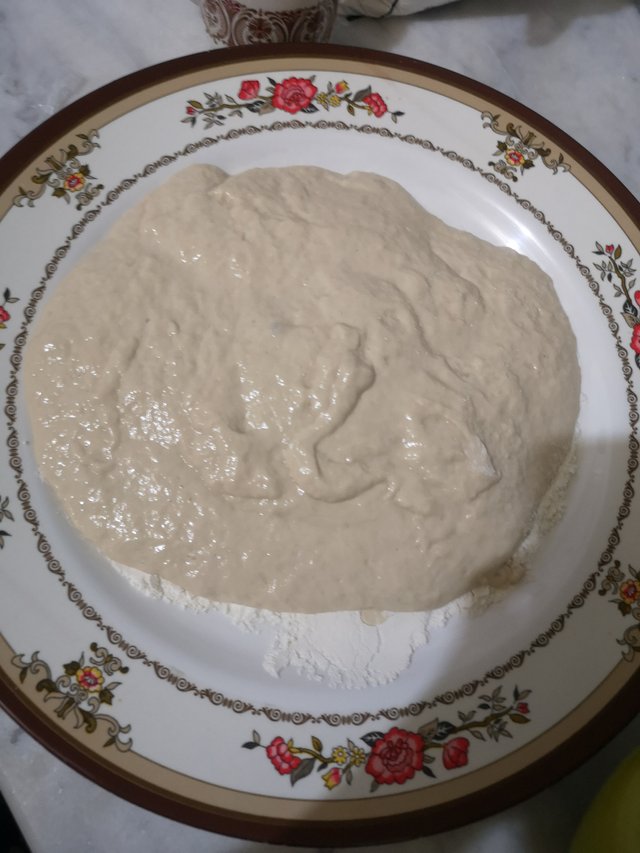 Then add more flour on top of the mixture and knead it until its no more sticky.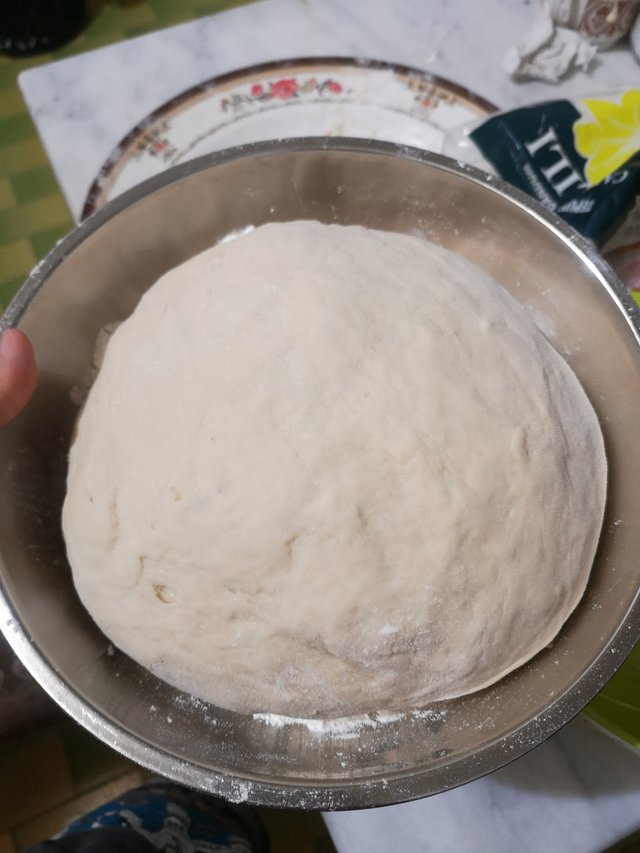 Roll it up into a ball like this.
And it's time for the 1st rise of the dough.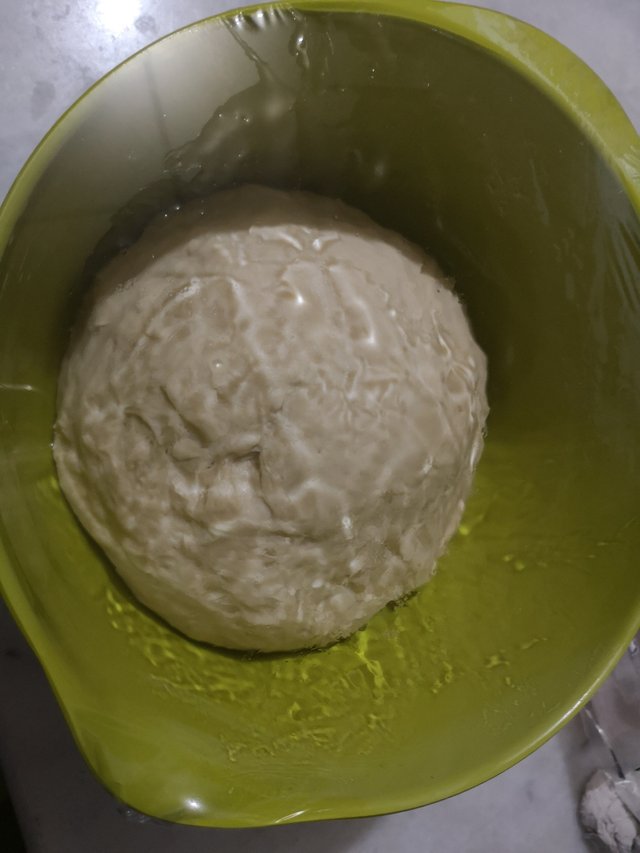 Make sure to slightly oiled the bowl and also plastic warp before putting the dough in and cover tightly.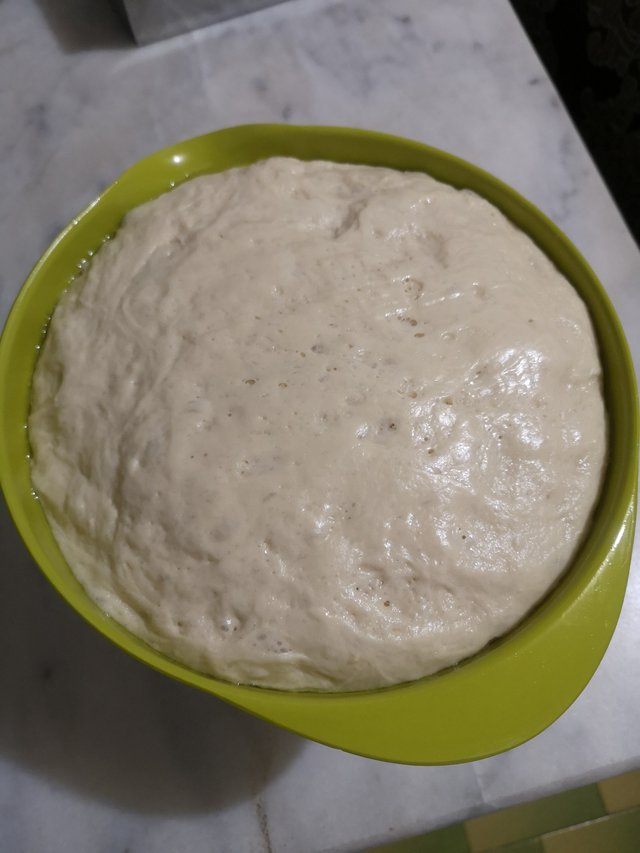 Leave it to rise and double in size in a warm environment for about 1 or 2 hours. Depending on how humid your environment is.The colder the environment the slower it will rise.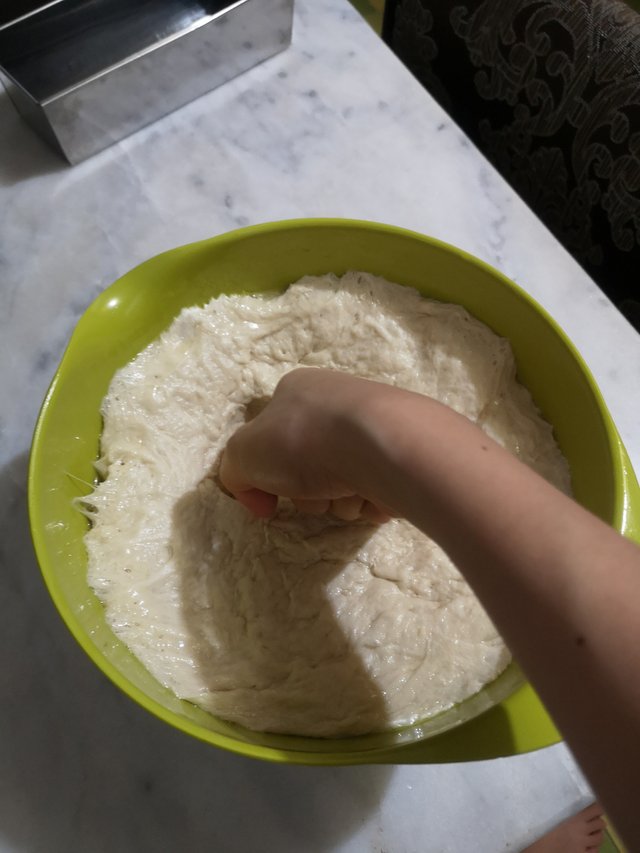 Once it double in size, you can now punch it down and take it out for kneading another time. Add some more flour is needed.
Then divide it up into the amount that you want for your bread.
Coated your bread pan with oil/butter.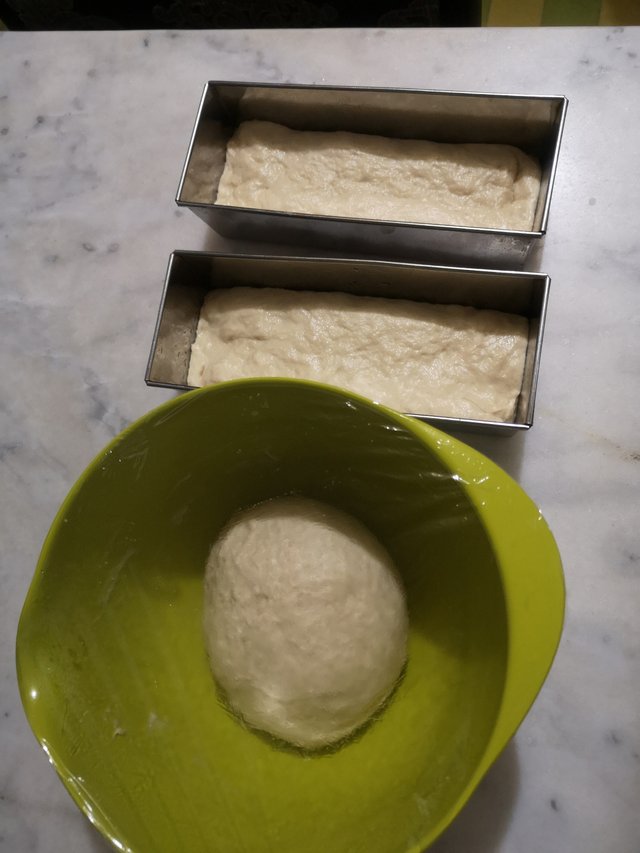 Divide the dough into the bread tray and for the extra dough I keep it in the fridge.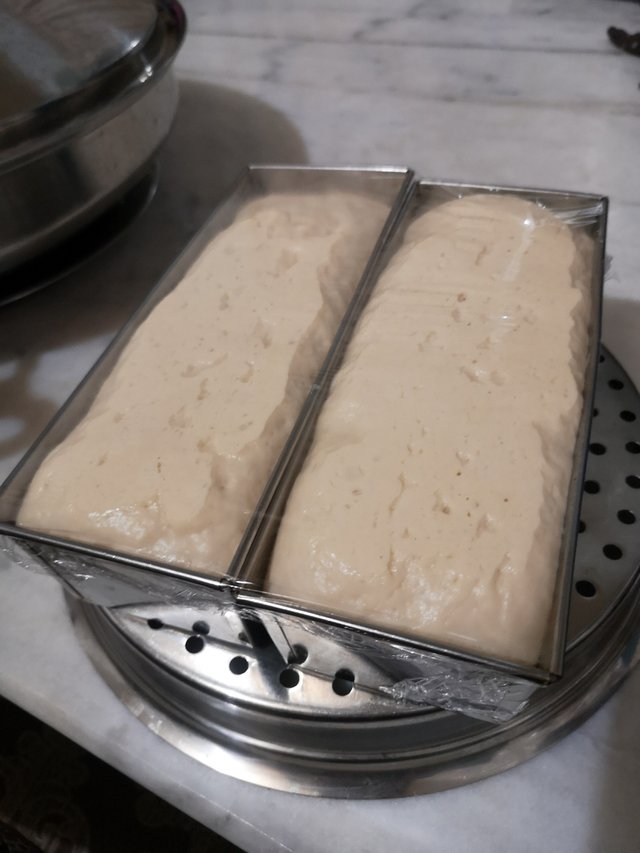 Cover up the bread dough and leave it to rise & double in size again for the second time before baking it. I leave it for another hour before baking.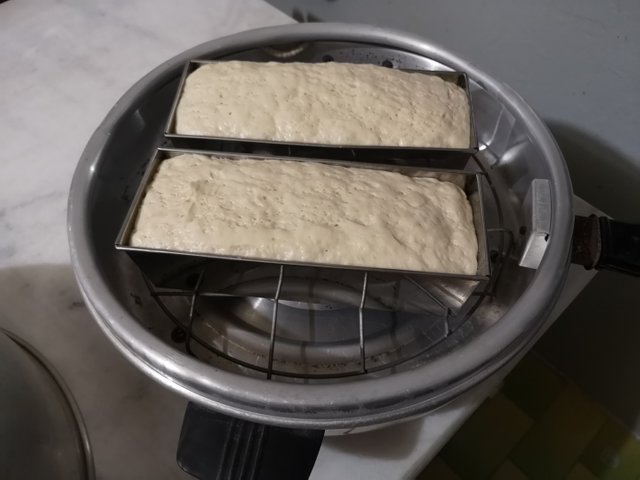 Don't forget to pre-heat your oven at 350 F for 5 minutes before putting the bread pan in for baking.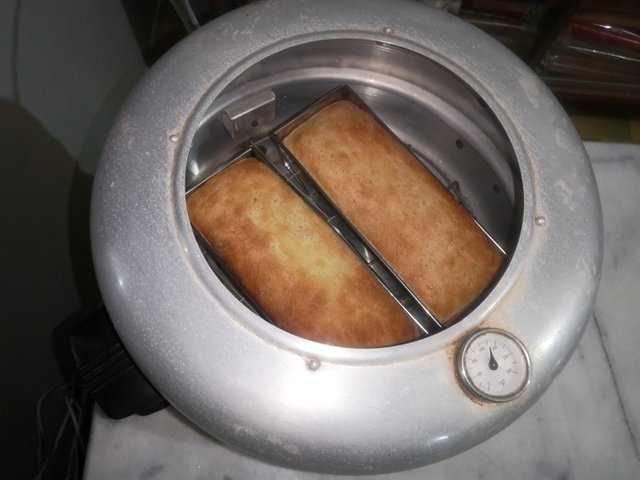 Bake for about 30-35 minutes or until golden brown.
I'm using an old school oven here.. 🤭So the temperature is automatic and I don't need to adjust it manually.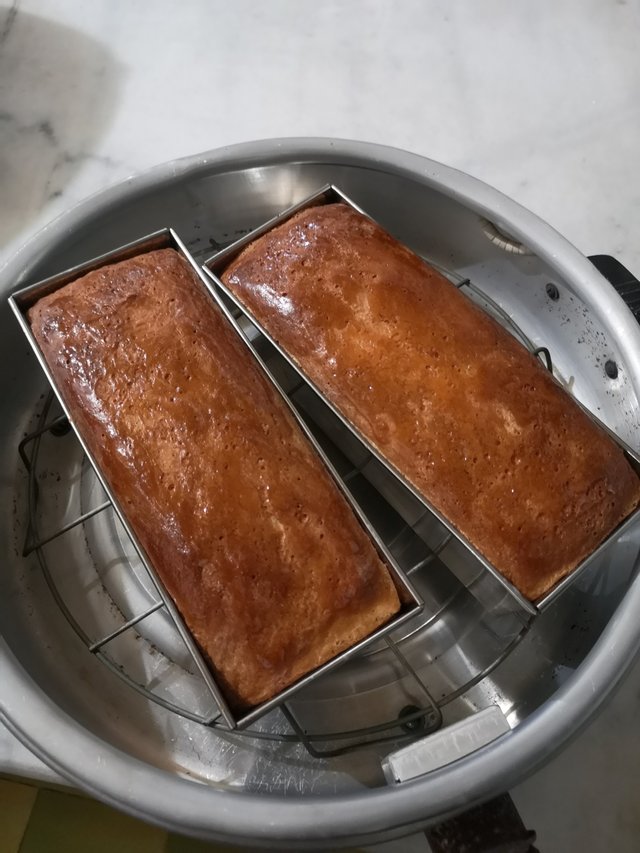 Once it's done you can directly brush some butter on the top of the bread to give it some shine.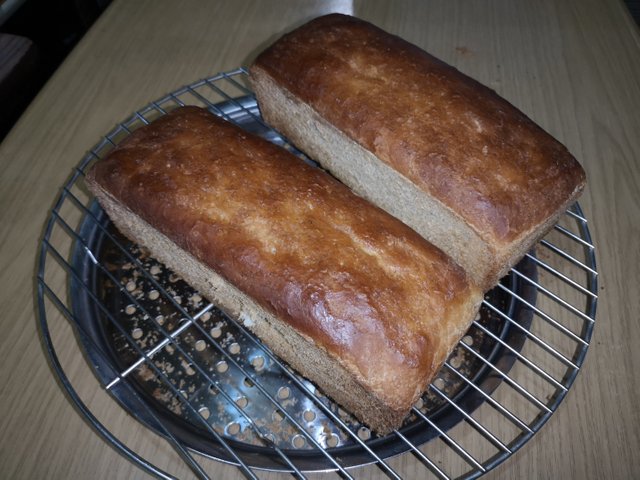 Removed the bread from the bread pan and leave it to cool down for abit then you can slice it up.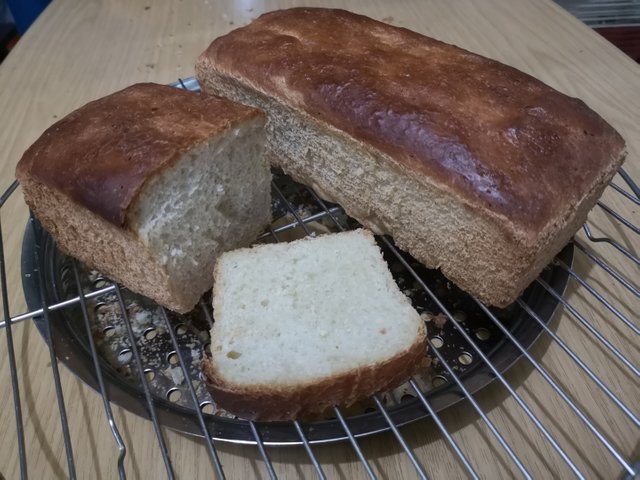 And it's ready to be served.
The results of my 1st attempt to bake a bread in my entire life is successful! 🤭😋
At 1st i was abit panic during the mixing of the flour because the original recipe only mention few cups of flour and the dough came up too watery.
Luckily I quickly thought of add more flour to it or else i might fail.
Somehow I love how it turns out to be abit crispy on the bread skin and soft texture in the inside.
Super yummy! 🍞❤️