Steam Sweet Corn
Sweet corn had always been my all time favourite.
It doesn't matter it's cooked in what way, soup, steam, grilled.. You named it...
As long it's sweet corn I'm in for it. Hahaha.
So today my dad came home from visiting my great-uncle's home with this plastic of freshly picked sweet corns.
I was like🤤 Mmmm... sweet corn.... 😍
Because I've been hunting for it in the market but these days, it's hard to find people who sell fresh sweet corn anymore and i don't know why.
I was so hungry during supper so i decided to cook one of it just awhile ago.
Clean off the skin and prepare it for steaming.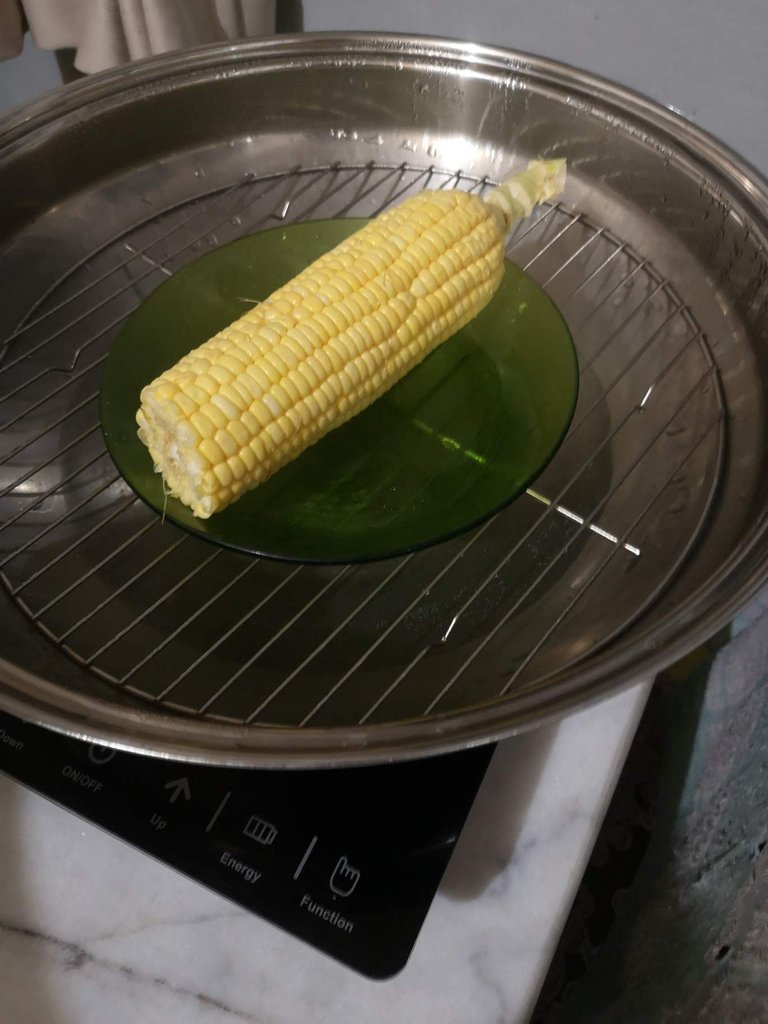 Steam it for about 10 minutes until its bright golden yellow.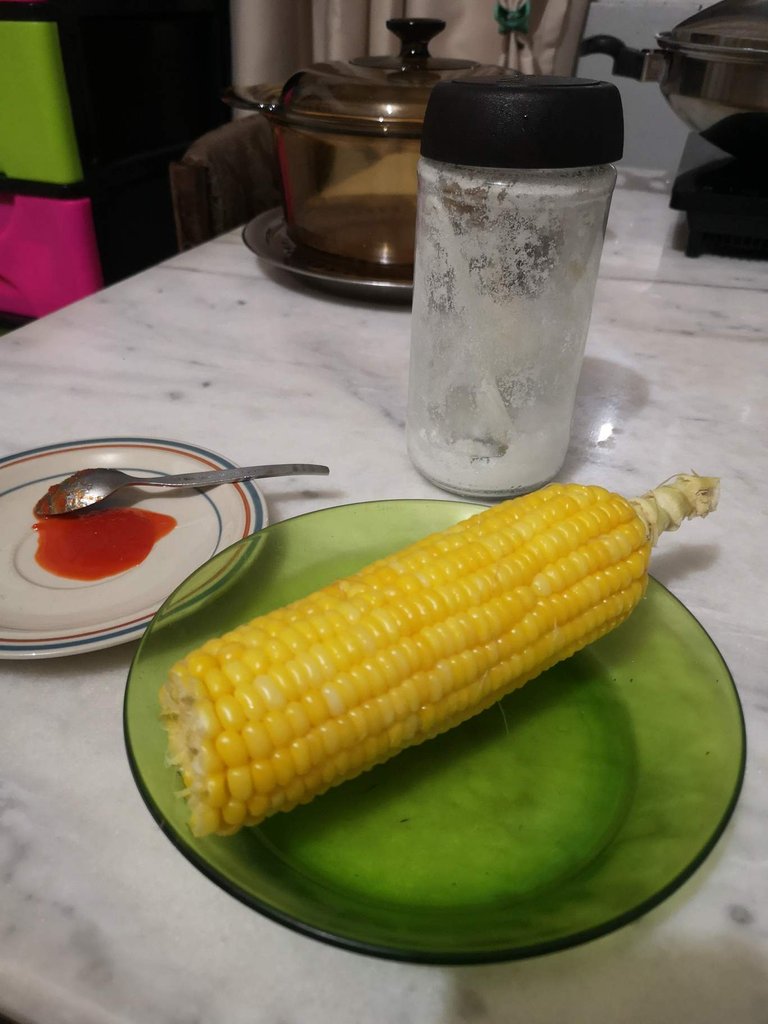 Then rub some salt on it and also my homemade chilli sauce.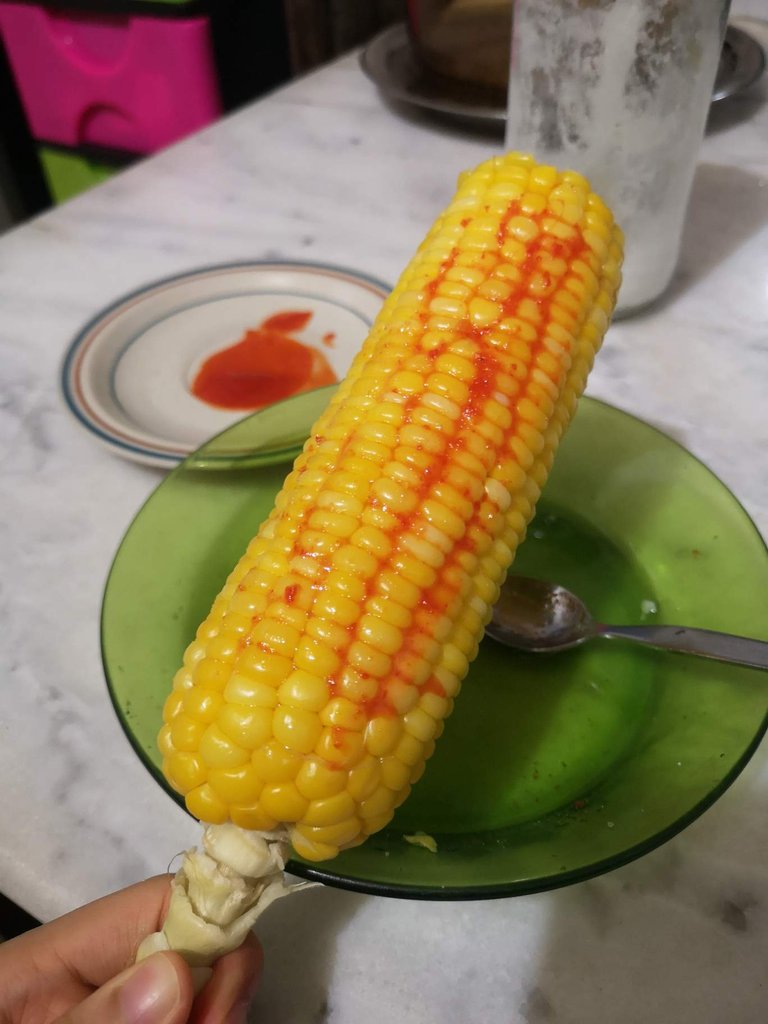 And it's ready to be serve!
Super easy and yummy. 🤤
Posted using Partiko Android