I've got less than a month left here in mini-soda, so I am trying to get some things done I've been wanting to do, but didn't have the time for. One of those things was taking the recommendation of one of my old regulars to have dinner at "Lindey's Prime Steak House". And I'm glad I did.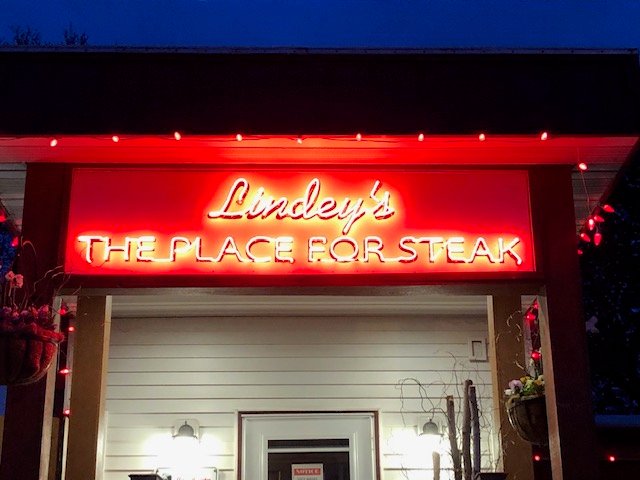 This neon is as high tech as it gets here at Lindey's, lol
This ain't your grandpas steak place!....you always hear that when people are trying to say that this is new and better.
Well...this IS your grandpas steak place and I wouldn't want it any other way.
From the moment you see the restaraunt, an older lodge style building, it reminds you of a simpler time. It reminded me of the restaurant's I would go to with my grandparents when I was a young lad either in New Hampton, Iowa or West Salem, Wisconsin where the median age for the town is probably 70, lol. No frills, just good food and superb hospitality. Even the bartender was probably in his late 60's. You just don't see that at any modern place now days.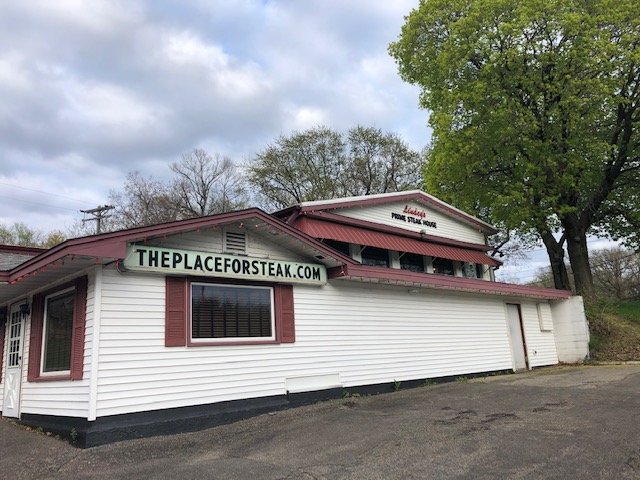 Lindey's Prime Steak House
You will find Lindey's Prime Steak House nestled in woody Arden Hills, reminiscent of a northern cabin from the 1950s—a unique atmosphere that is both casual and warm with its knotty cedar paneling and its large stone fireplace. First established in 1958, Lindey's is still family-owned and operated by the second generation of Lindemer's.
The steak-centric menu is clearly a meat lover's dream come true! Lindey's offers steak, steak, and more steak. Sides are a simple but tasty affair: pickled watermelon rind, salad, and garlic bread, to name a few. Don't forget to save room for Muddy Paws Cheesecake.
Lindey's fully stocked bar, affordable menu, and attentive staff tend to turn first-time diners into regulars. We hope you will visit us soon, take some time to become a part of our history, and indulge in tradition.
source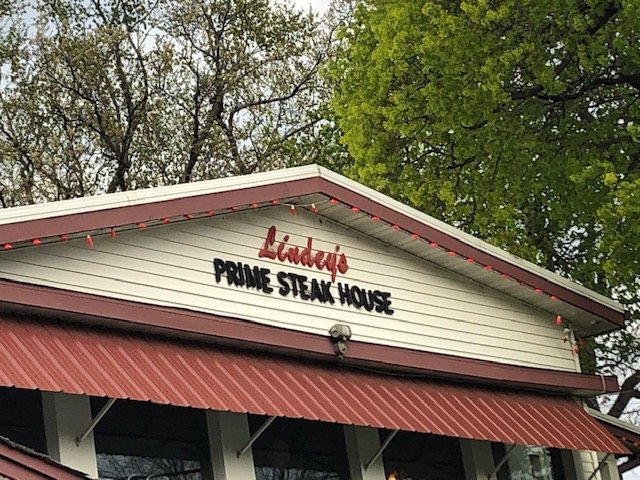 Outside building pics just not quite doin' it for ya?! Well let me acquiesce your desire for how a meal like this should go.
All you can eat toasted garlic bread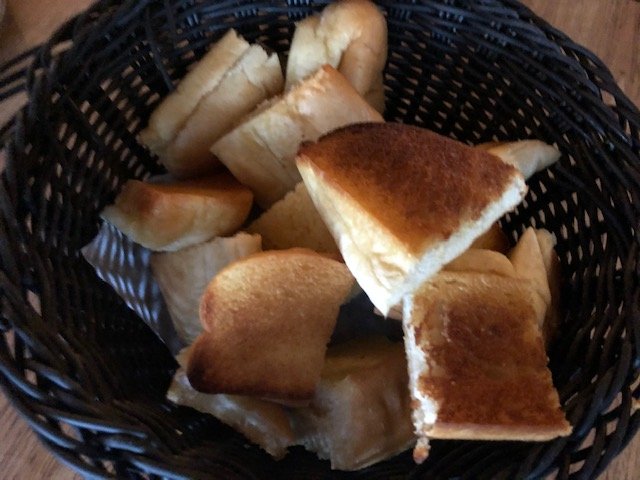 All you can eat greaseless potatoes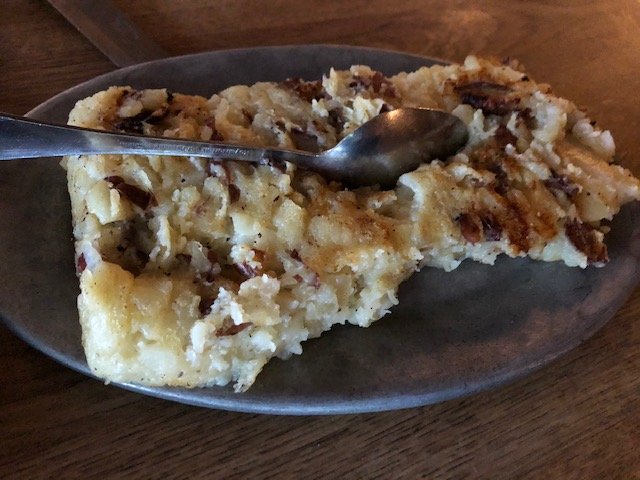 Me and my buddy Piter both got the Lindey's Special, cooked Medium-rare. Also added on a plate of the mushrooms, which were phenomenal.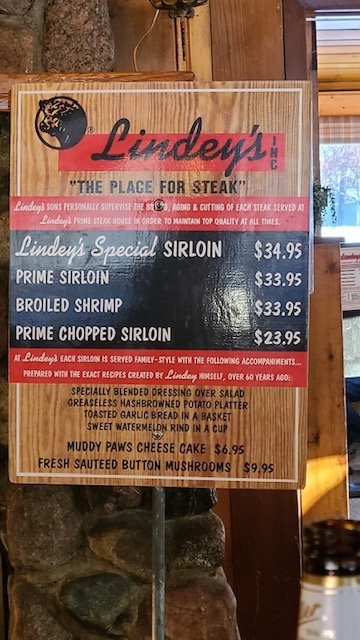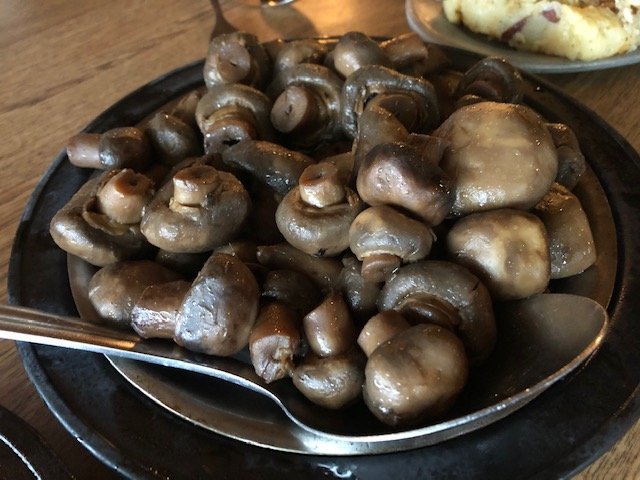 Everything served table side, just like back in the day.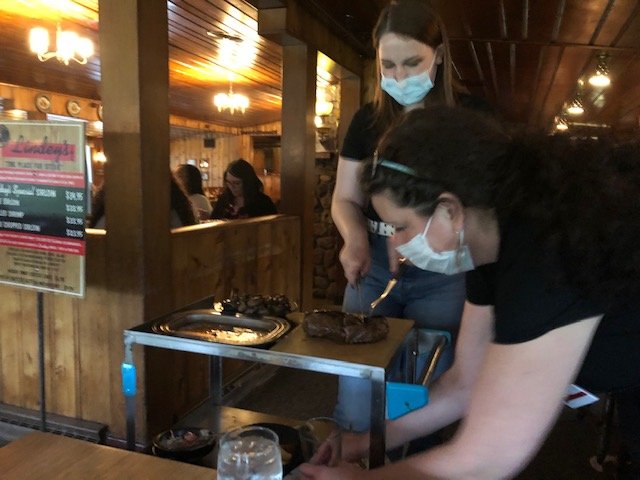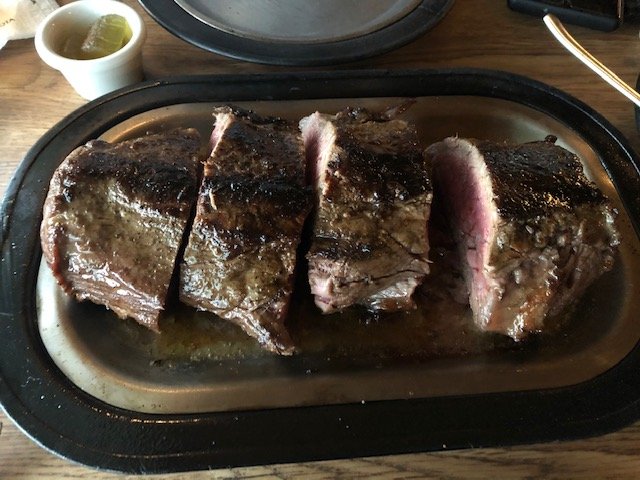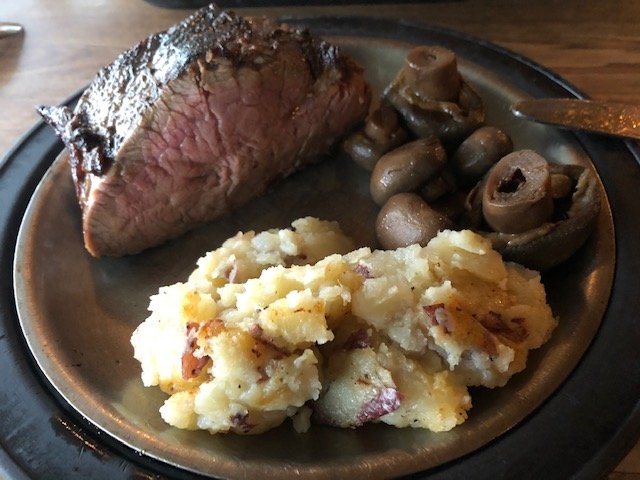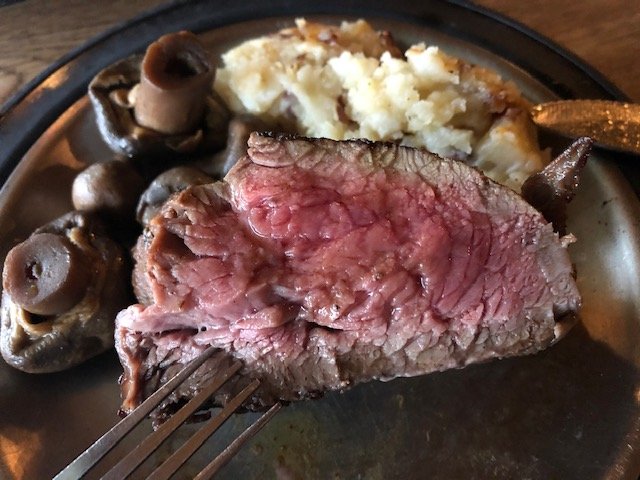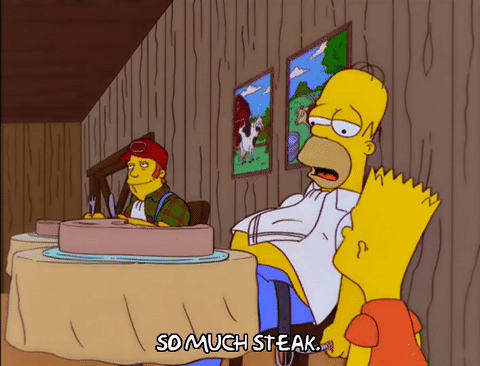 At the beginning before we ordered, the strawberry cheesecake was the plan for dessert, but after that meal, I needed a got damn wheel barrow just to get me to my car.
Got to check Lindey's off my to do list, have some great convo with my best bud, and enjoy a night without the kids in my hair. I'd call it a successful night.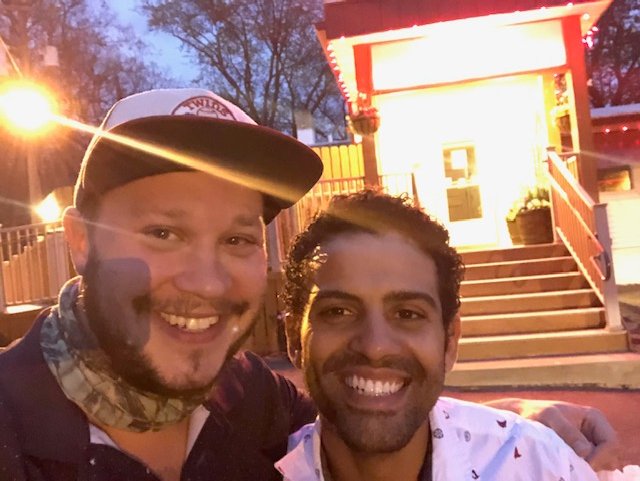 You ever been to Lindey's? Or have an old school steak house you like?
Thanks for reading! :)