If you're not cooking with rum in your breakfast, you're doing it wrong, lol.
In preparation of stuffing our gullets later at the in-laws, I figured we needed some practice. That meant delicious scrambled eggs, with flambéed onions and mushrooms, sausages, and my secret family recipe for the perfect breakfast potatoes.
Flambee!!!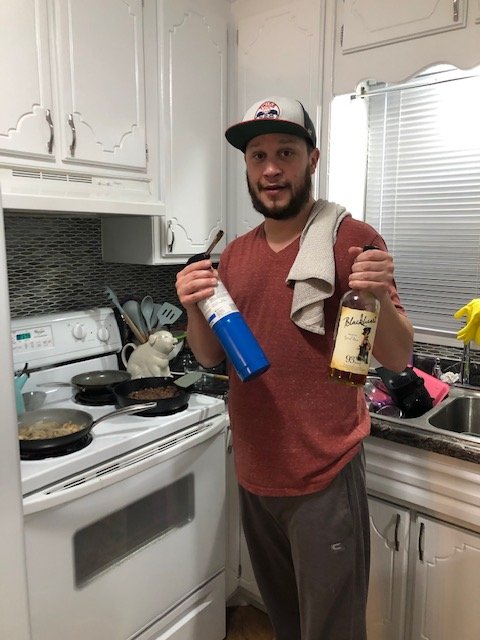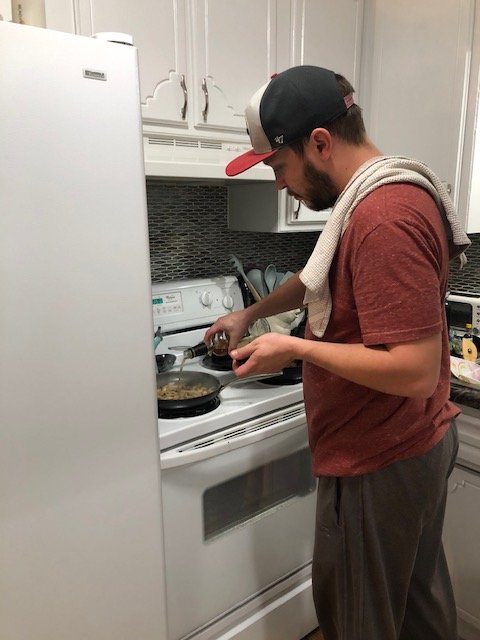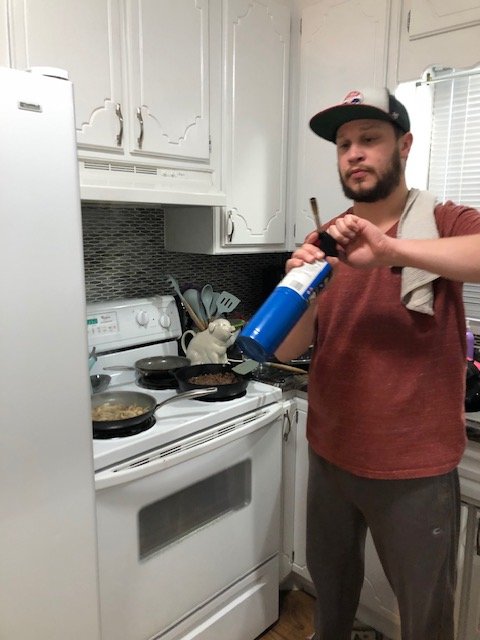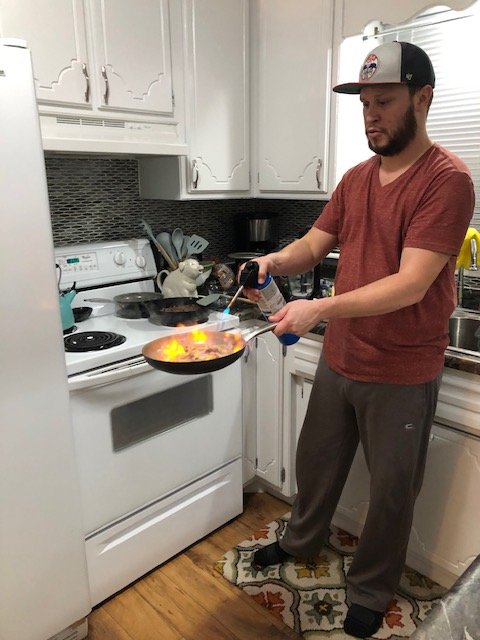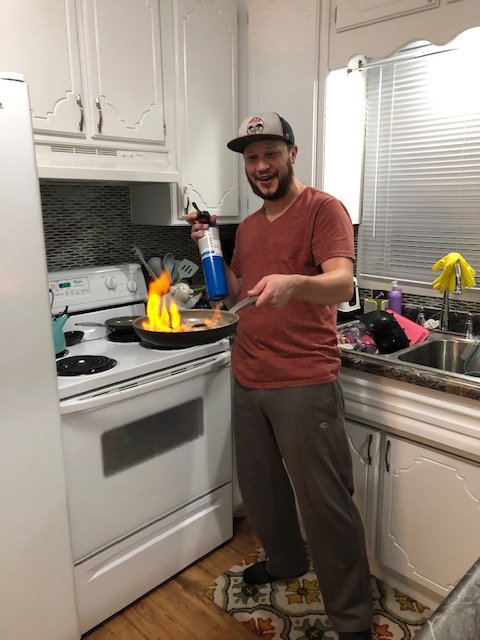 BOOM! The house didn't get set on fire, and breakfast was served!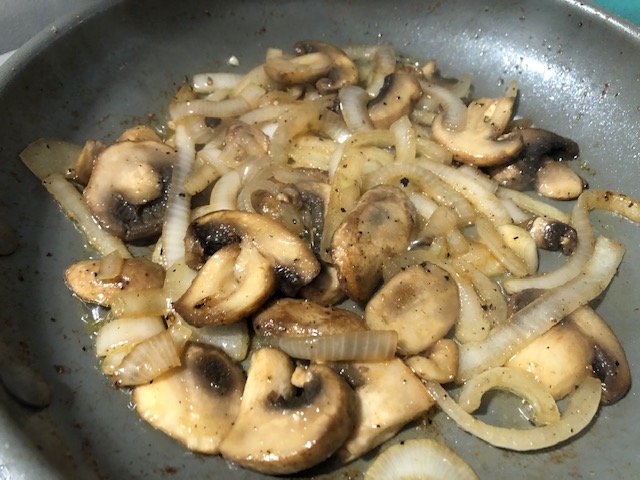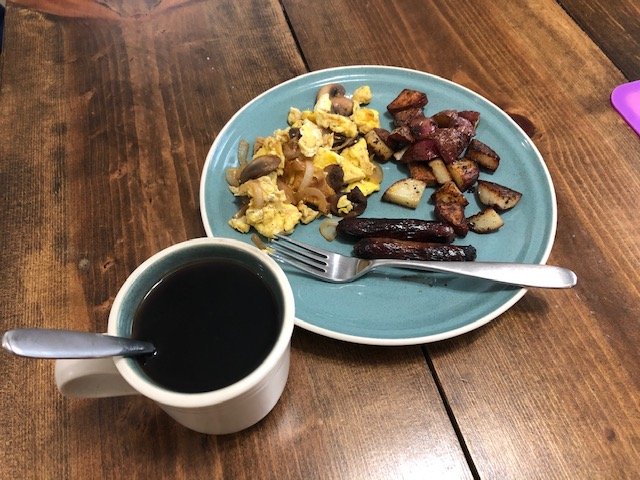 Don't forget the coffee!!!
Happy Thanksgiving y'all! It can seem hard to be thankful right now given certain circumstances. But you're breathing. Try and think of what ya got, instead of what ya don't. Peace and love to all of ya!