Dear Hiveians.
Today, I visited my mother, and she served me a very delicious dish with
duck breast and other ingredients, including sweet potato puree.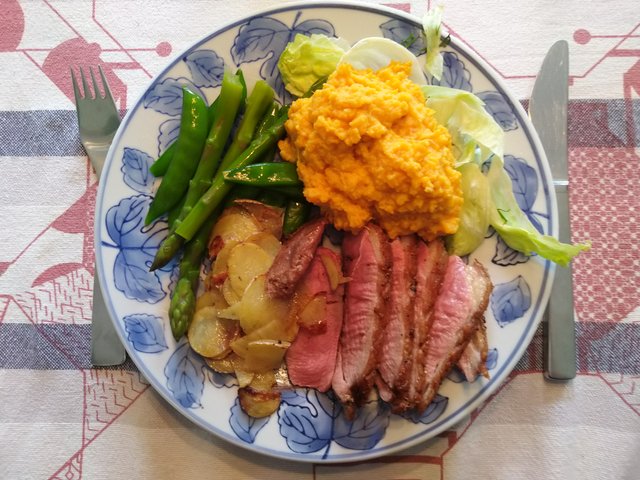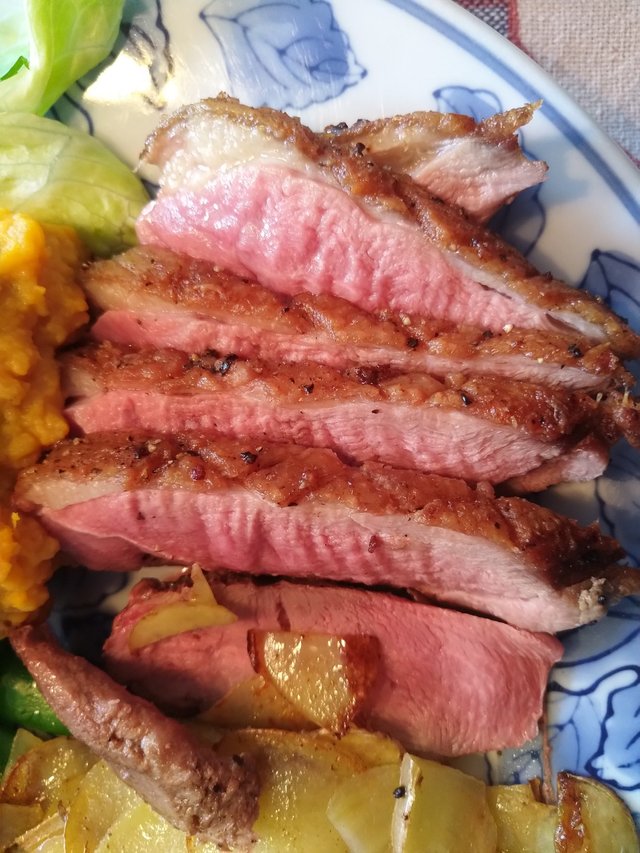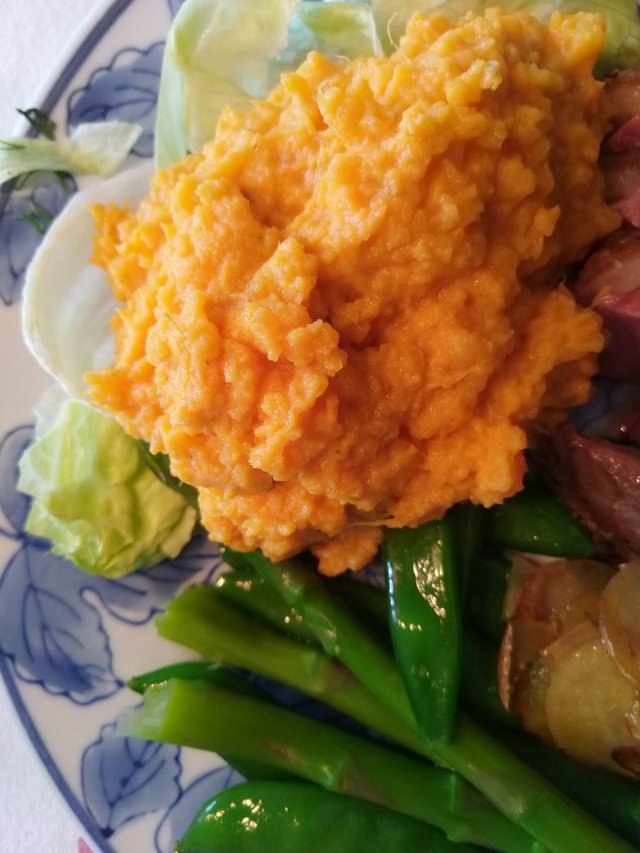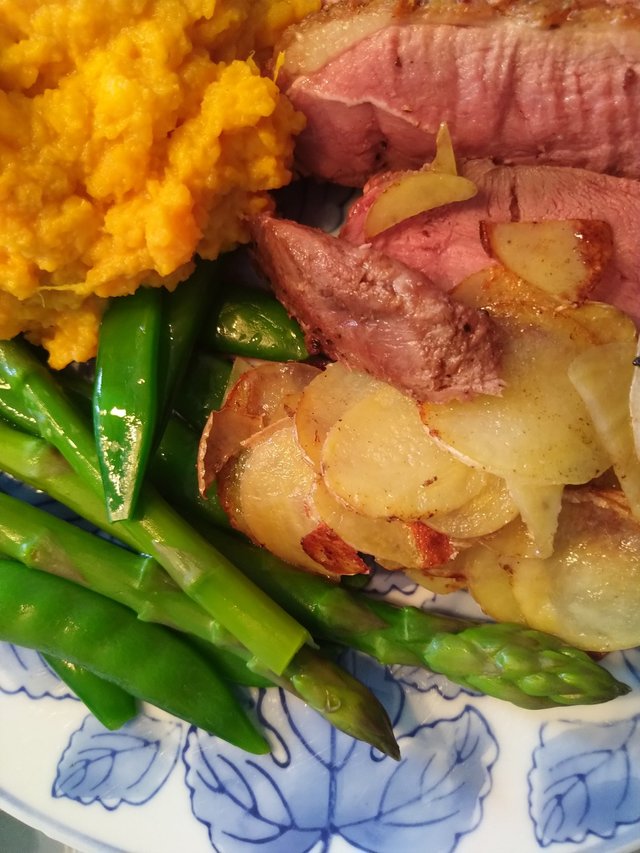 The meat was very juicy, and the potato very crispy and tasteful.
Duck meet is my favorite, and I make a lot of dishes with duck, so I was pleased that my mother
mastered to make an almost perfect food experience.
Feeling hungry?