Here we are again the week end just started and we light on or BBQ again.
This time the menu is spicy Brazilian style pork sausages, turkey kebbab, and German bratwurst.
While the pork sausages and the turkey kebbab needs marination, the bratwurst that are special spicy wurstels for grill are already marinated.
The sausages were sliced in the middle and opened, I prefere like this because I wish them to cook properly even internally, and marinated with extra virgin olive oil, and several herbs for bbq, plus a mexican spicy mixture we found in the local supermarket.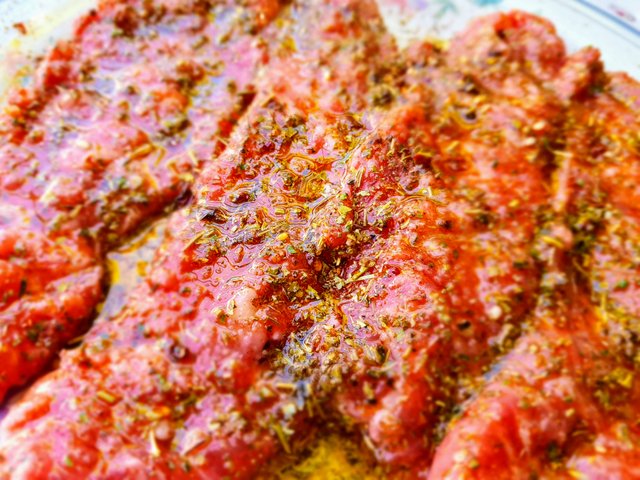 The macro photo of the sausages is quite nice, at least I like it.
The turkey kebabb got the same faith and exactly the same marination.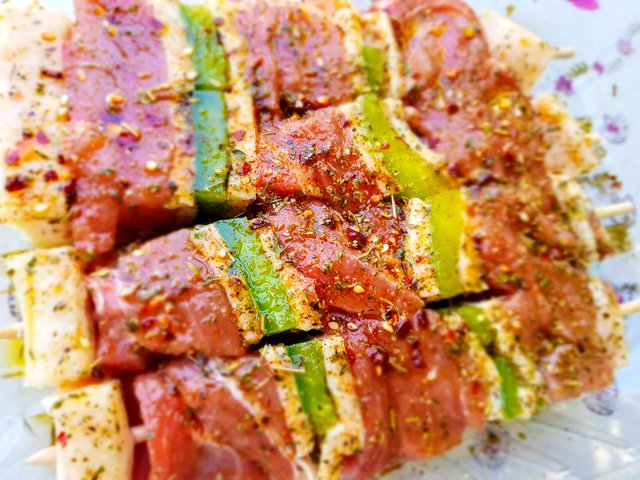 Beautiful colors for both macro pictures I guess.
Both the meats rested for 1 hour, to allow the mixture the penetrate the flash.
And here they are on the grill.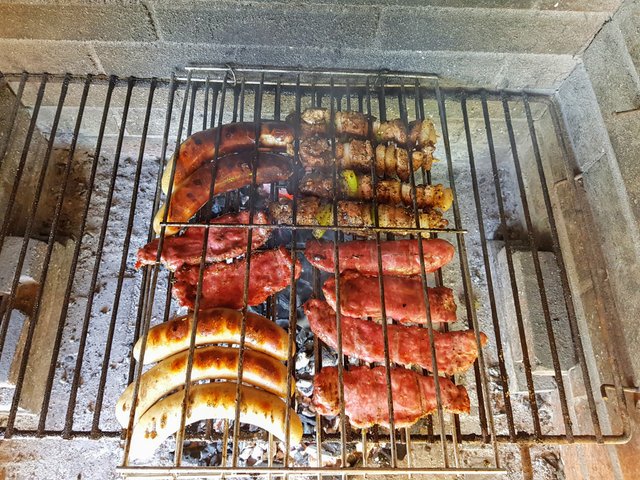 The bratwursts even with no marination and ready for the grill "out of the box" were very delicious and with a very well balanced taste, they could stand the challenge with the marinated meat with no problem.
Even if for this kind of BBQ maybe a beer would be perfect I prefere enjoy it with a fresh rose wine.