We wanted to try out something a bit different for our BBQ this time, so surfing on internet we found out these videos about the Arab style BBQ fashion based on big skewers.
We tried with chicken (legs) and some pork.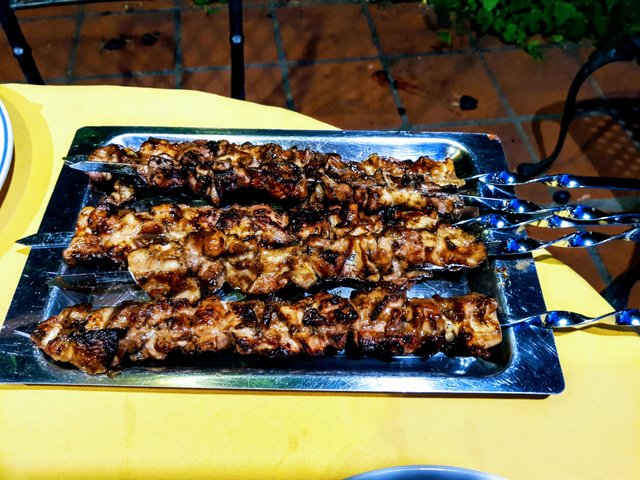 While the chicken was quite ok even hard to prepare, because remove the bones and the skin is not a pleasant procedure, the final result was very amazing, with tender, soft and juicy meat, quite delcious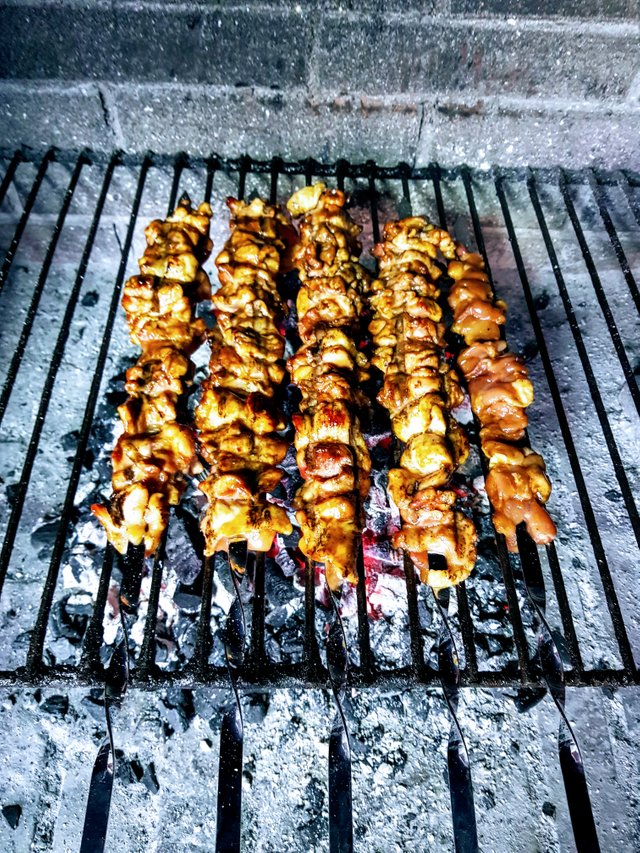 Unfortunately the pork was not good as the chicken, maybe the marination or because we diced to cook it maybe too late when the BBQ was not at its best temperature.
The meat was hard and the taste not good enough, we will try next time again.