Who read my blog knows already how we love to BBQ.
Meat, fish, veggies and whatever we love it on the grill!
We love to try different type of wood and coil to try to get new flavours out of it, and sometimes with the idea of being to refined and experiment something new at all costs we end up in forgetting about the old good simple stuff we simply love.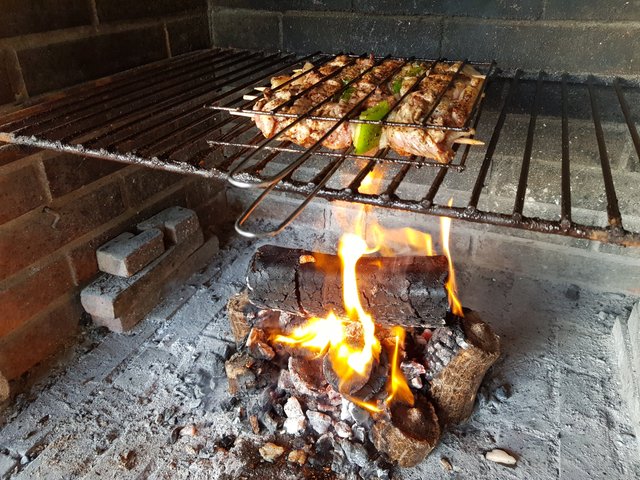 And here it is a very simple basic, but always delicious turkey skewers with bell pepper and lard.
few of them, marinated with garlic, olive oil, black pepper, salt chilli powder, and lemon directly from our tree.
Enjoyed with fresh rose wine, simple and always magic, not to mention that the kids love it ;)