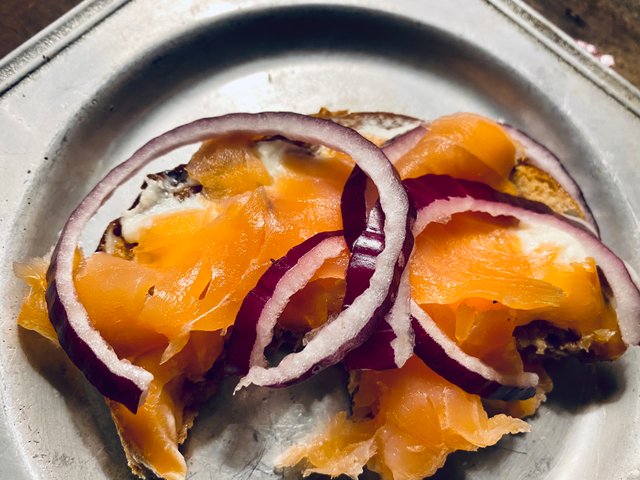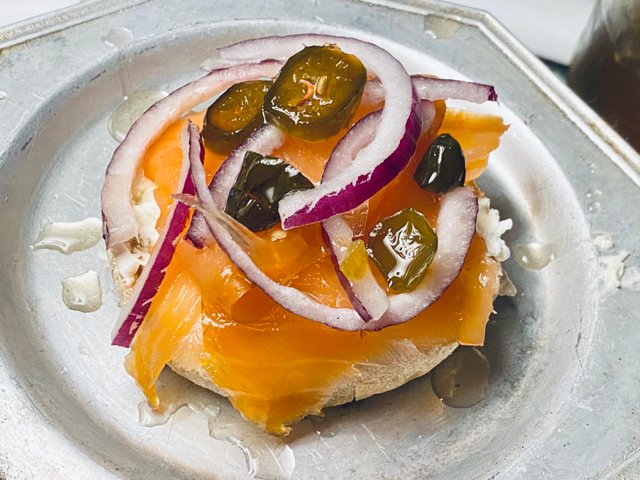 Fresh baked bread, toasted perfectly, with organic creamcheese, smoked salmon, red onions and candied jalapeños!
Sweet, spicy, creamy, crunchy, smoky mouthgasm!
I love making sandwiches!
We have so many amazing ingredients every sandwich is different and an amazing culinary piece of art!
This is simple for us yet sometimes simple is amazing!
This is one of those cases.
Organic roasted spinach Parmesan bread, with a creamy herbed Brie cheese.
Then topped with one of our favorite dishes which is onions & cucumbers marinated in salt pepper and vinegar.
Really a Mouthgasmic snack!
It's amazing how good sandwich can be. We don't just do peanut butter and jelly's or ham sandwiches. Our sandwiches have so many ingredients can hardly even keep track.
Amazing how good a sandwich can be!
They were delicious they were Sustainable and they were beautiful.
Of course they were made in our outdoor kitchen over open flame in our handmade rocket stoves made from earth we dug and made ourselves with fuel that was saved from the landfill....
On top of that any food scrap that there was and all the food we eat will be composted and turn back into soil to grow more food.
Yeah that's epic sustainable living!
https://www.intothegardenofeden.com/
https://www.highvibehealthsupplements.com/
https://www.livetruthproductions.com/
#sustainableliving #quinneaker #lifeiswhatyoumakeit #feast #livingthedream #anythingispossible #dinner #healthyfood #blogger #foodphotographer #livingmybestlife #intothegardenofeden #goodlife #naturalliving #wearethepower #organic #sustainablefood #snacktime #positivevibes #munchies #lunchtime #food #sandwiches #cookingwithfire #itsabeautifullife #art #foodphotography #spicy #chef #sustainablefood