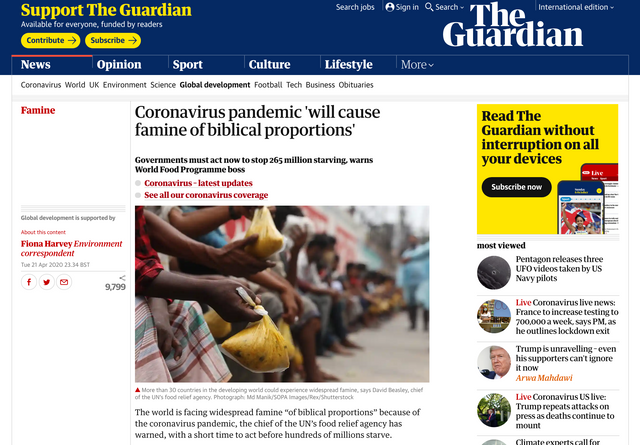 If you think for one moment that because you live in a developed country you will be unaffected by this, you are mistaken. All of us who rely on shops to provide our food are going to feel it because the global agricultural system was crumbling long before lockdowns began. This is thanks to changing weather patterns, also known as the Grand Solar Minimum. And this is why I've been going on about growing food for such a long time.
Listen to my words carefully from 8:02 (recorded December 2018)

"There is a lot of evidence to suggest that we are moving now into a period which will be testing for us as a species"
Nothing has changed.
Call me what you like. A paranoid conspiracy theorist, I don't care. I am trying to help you because I know what is coming. I feel it in the pit of my stomach and I know it to be truth. I have been working extremely hard to prepare so that I will be able to feed my family even if the shops stop providing what we currently buy there.
Over 3.5M people have died of starvation so far this year. source
Thanks to the CV drama, planting & harvesting isn't happening and food supply chains are breaking down. Meat factories are shutting down too.
The total disintegration of our food system is playing out at full speed now and prices are just about to reflect the growing scarcity.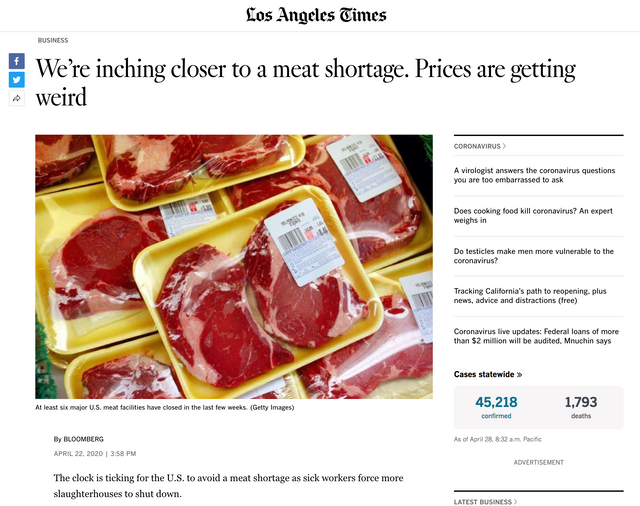 Don't be scared. Just get prepared.
Grow food. Store food.
Guardian article source
LA Times article source