This is a very common food in Greece, especially throughout lent period.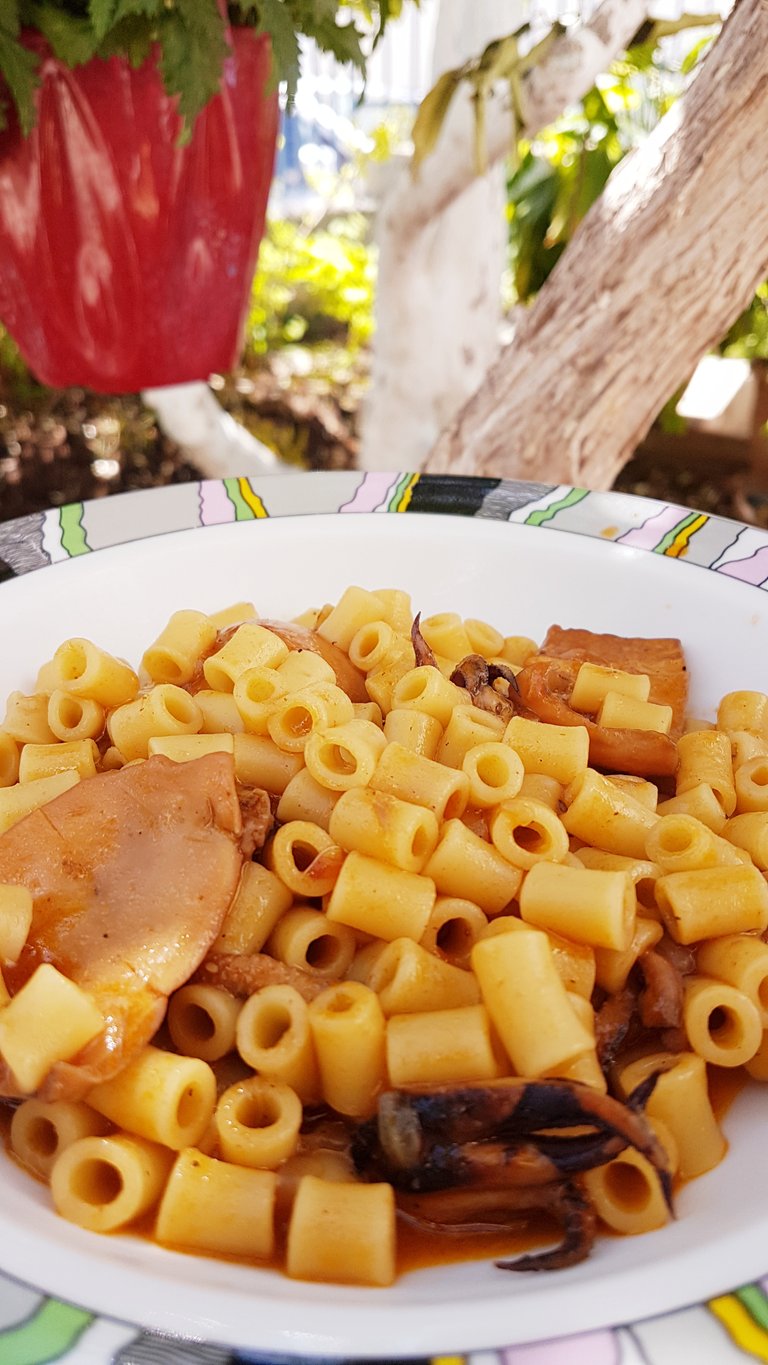 Ingredients: 1kgr of cuttlefish, well cleaned and cut into small pieces, 2 onions finely cut, 1 small cup of white wine, 3 tbsp of olive oil, 1-2 cinnamon sticks, 10 spices, a pinch of clove powder, a couple of tomatoes cut in pieces, 1tbsp of tomato paste, 400-500gr of ditalini pasta (or elbow pasta or similar), salt and pepper to taste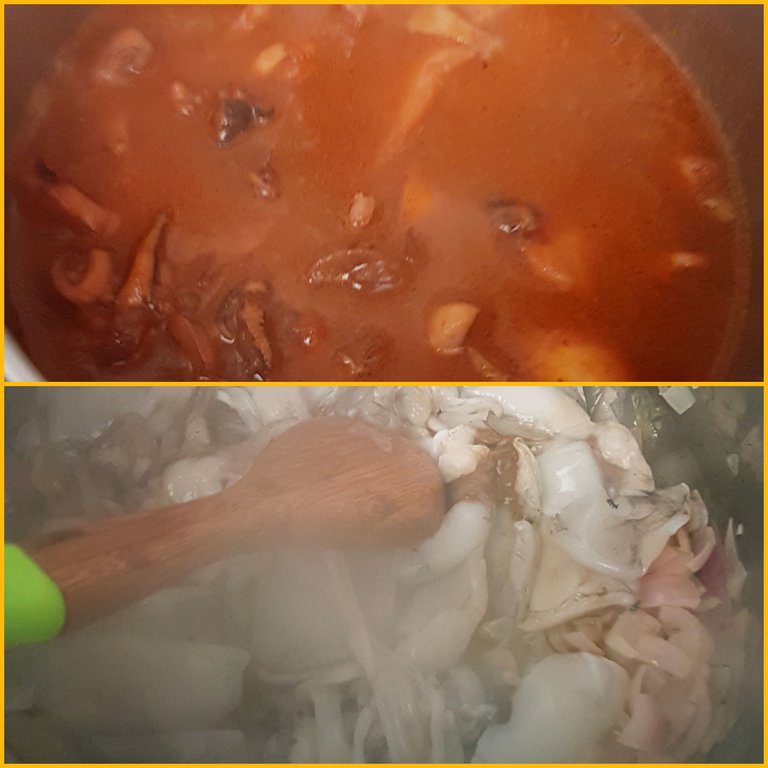 In a deep pot, sauté the onion in the olive oil in medium fire. Add the cuttlefish and mix well. Add your spices and the wine. Then add the tomato paste and the tomatoes. Add some water so as to cover the ingredients. Cover your pot and check intermediately so that the food doesn't stick on the bottom of the pot. Your cuttlefish is ready once the cuttlefish is soft.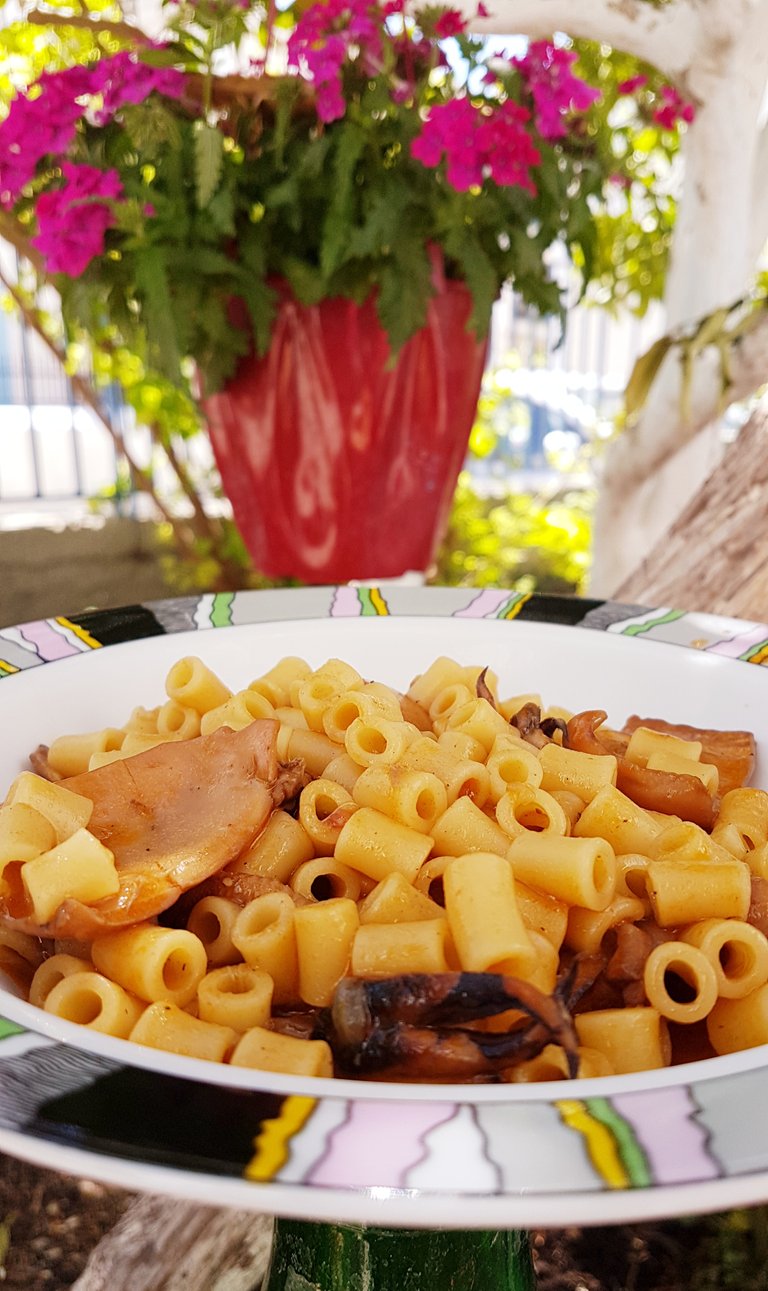 Add 0.5ltr of water and the pasta. Simmer for 10'-12' and add water if necessary. Season well towards the end of simmering. Make sure your food is juicy when you turn off the fire. Remove the cinnamons and the spices before serving (if you can find them!).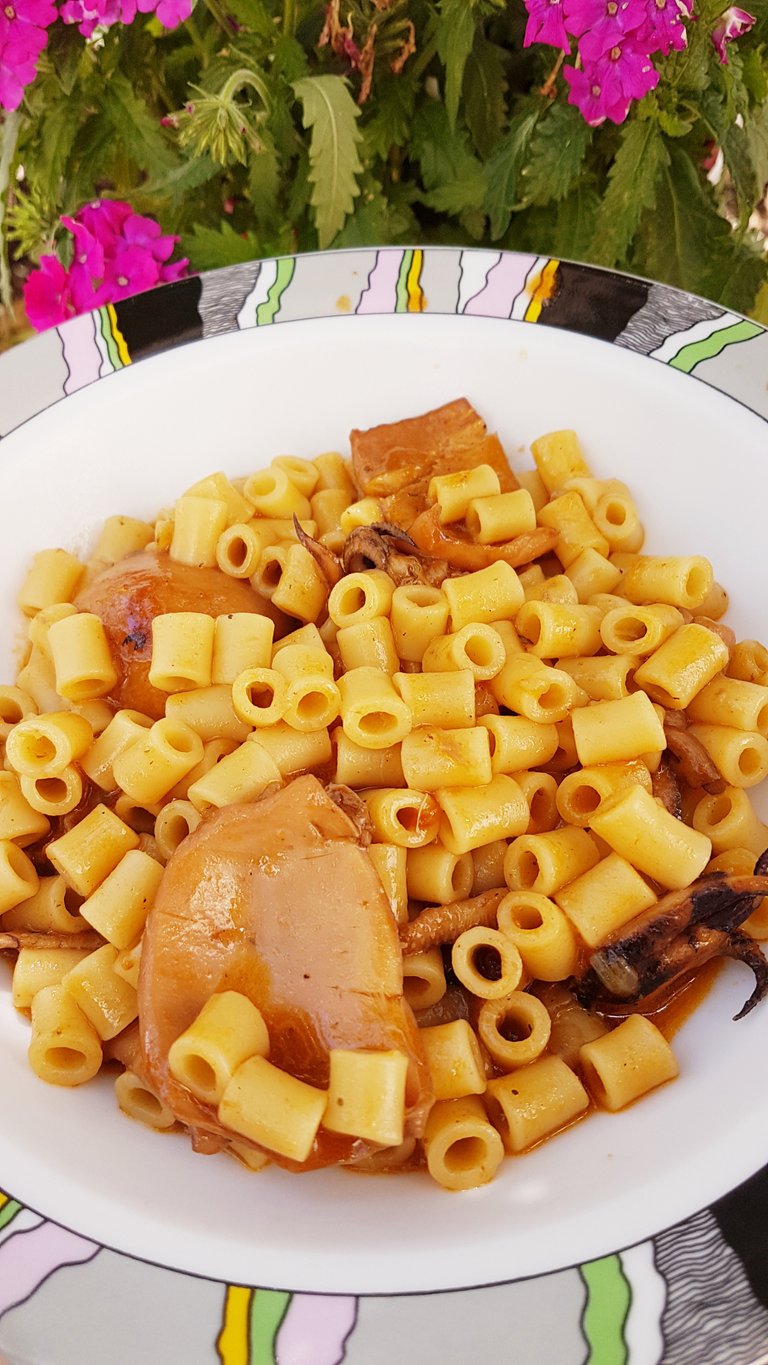 Enjoy!