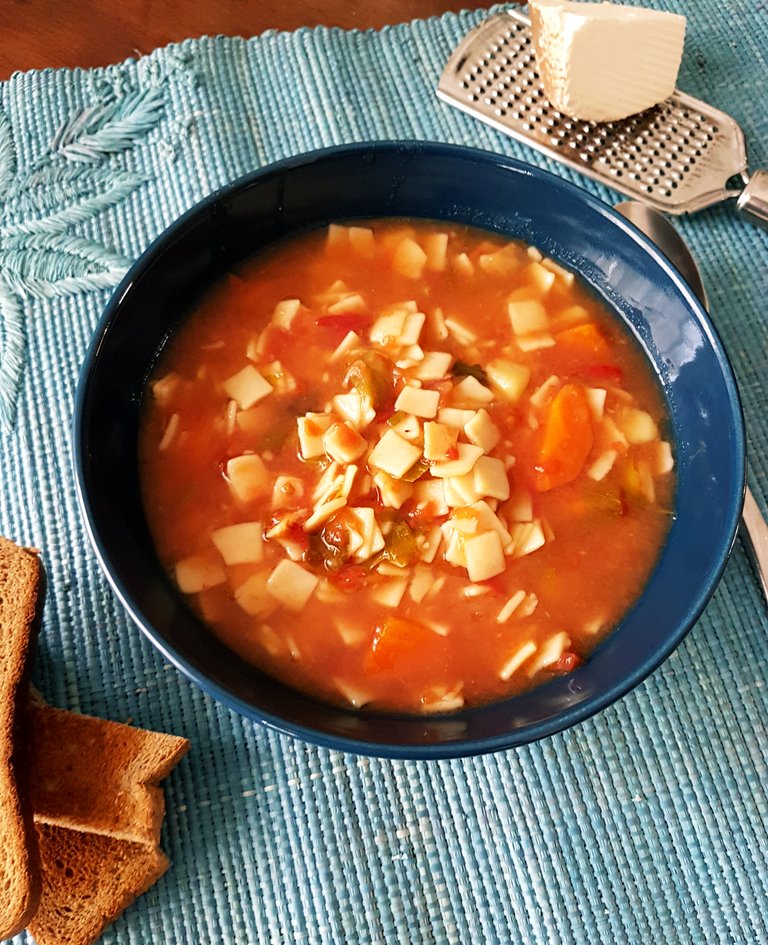 Do you have cold in your countries? There is too much cold here, I assure you!!! Here is a warm spicy soup to warm you up: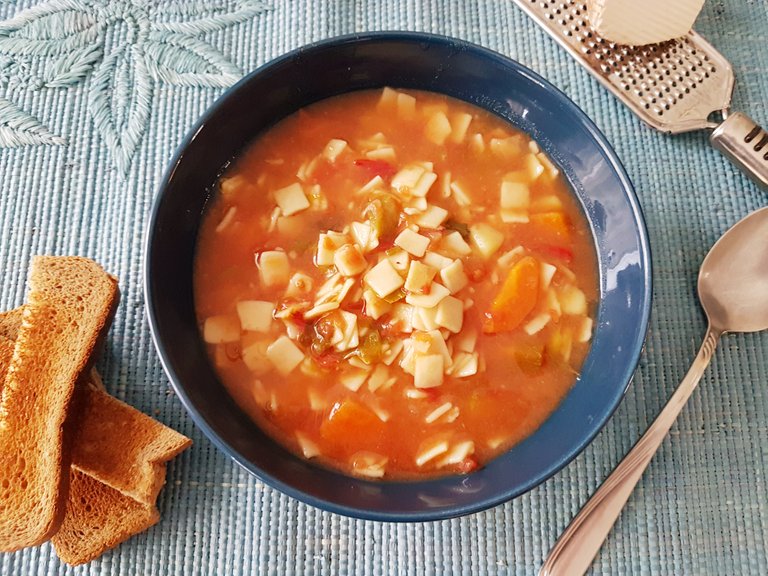 Ingredients: hand made small pasta, about 100gr, 3 small potatoes, 1 carrot, 1ltr of spicy (home made) tomato juice with vegetables, 1 ltr of broth, salt, pepper if your tomato juice is not hot, 2 tbsp of chopped parsley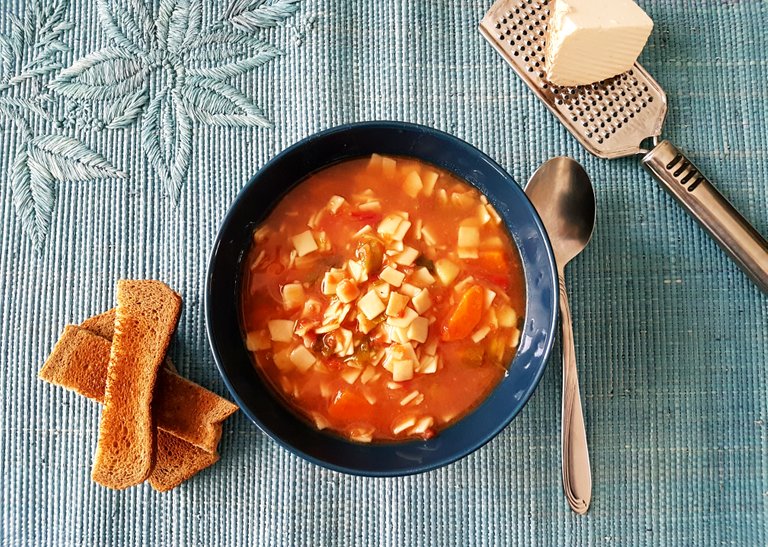 Bring the broth to boil in a big pot in medium to high heat. Put the potatoes and carrots (cut in small pieces) and allow 30 min to become soft. Put the tomato juice, the pasta, the parsley, season well and give it 10-15 min in medium heat. Add some hot water if needed.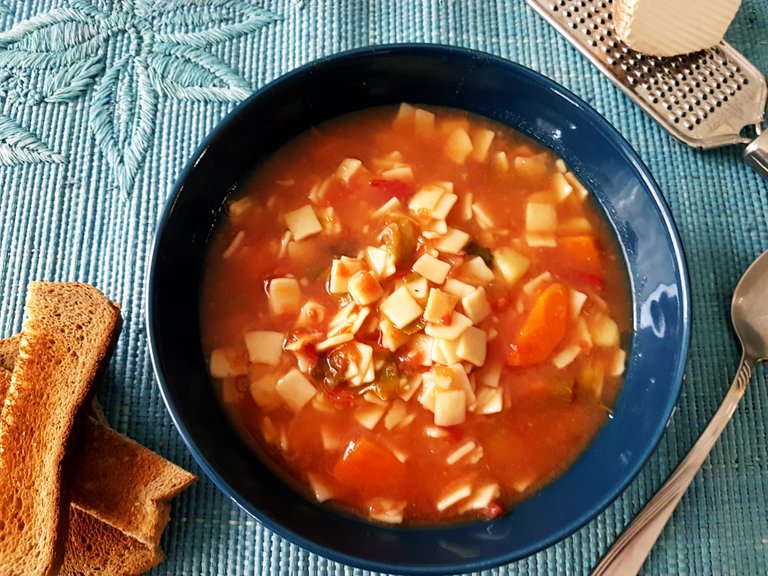 Serve with -optionally- spicy shredded gruyere. Enjoy!