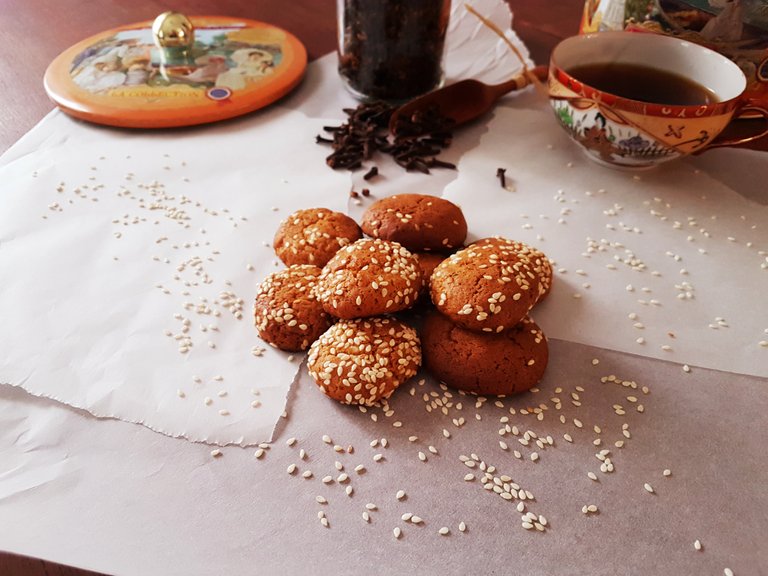 This is a new recipe for me and I have to admit that the first batch was slightly burnt and I threw them away…other than that, I think that this is a very easy recipe of cookies to escort your tea or coffee. It is dairy free, so I can eat them now that it is fast period here in Greece.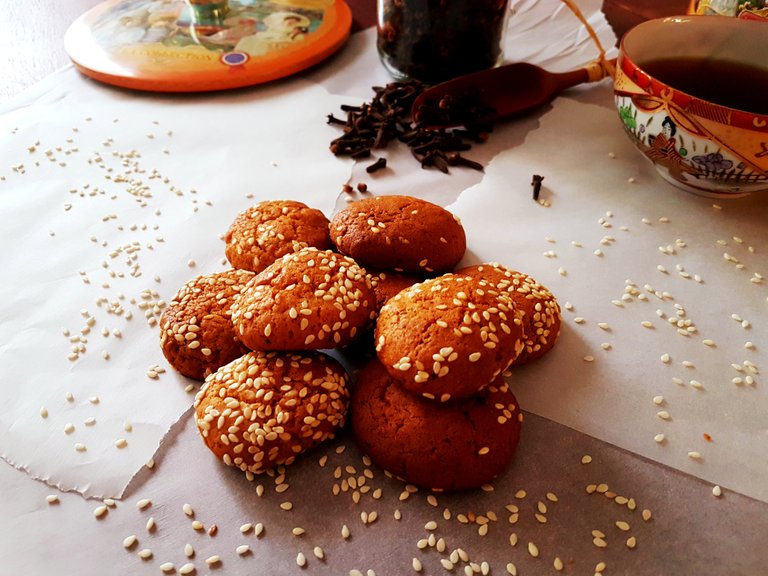 Ingredients: ½ cup of margarine (leave it outside the fridge or warm it on the side), 1 cup of sunflower oil, ½ cup of orange juice, 1 tsp of cooking soda powder, 1 tsp of baking powder, 4 cups of all purpose flour, ¾ cup of caster sugar, 1 tsp of cloves powder, ½ of sesame seeds, ½ cup of soda water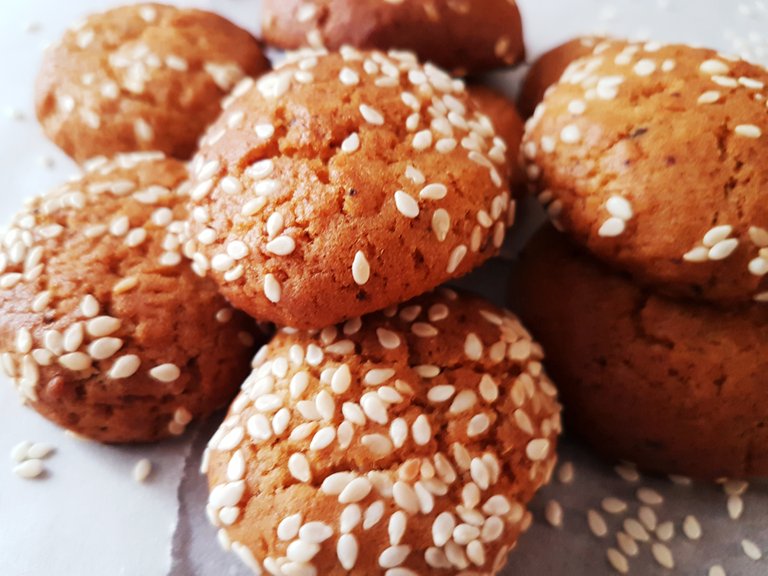 Sift your flour in advance, along with the baking powder and leave them on the side.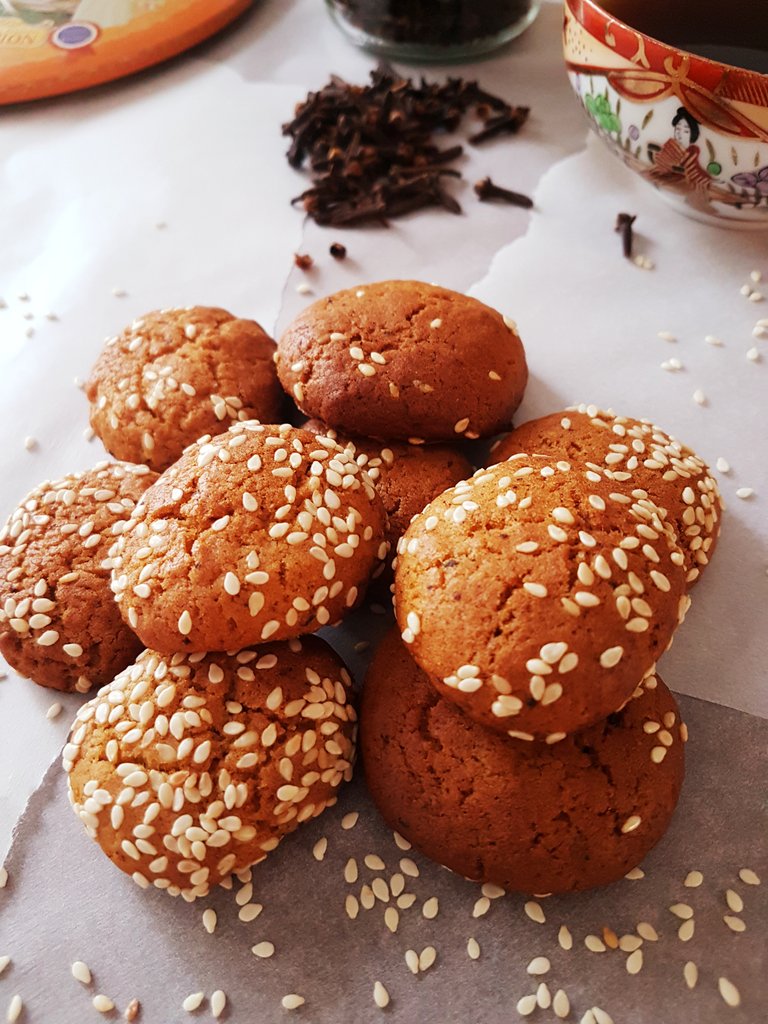 In your food processor (I was quite lazy!), put the margarine and the sunflower oil along with the sugar and mix well. Add the cloves powder, while mixing. In your cup of orange juice, add the soda powder. Be careful to add it while keeping the cup over the mixture of sunflower oil as it tends to boil over. Keep mixing altogether. Then add the flour little by little. Towards the end, kneed the mixture with your hands. Make any kind of shapes you like, preferably small ones. Don't forget that they expand... shower them in a bowl where you have put the sesame with the soda water. Spread them on a tray (I used baking paper) the one far from the other.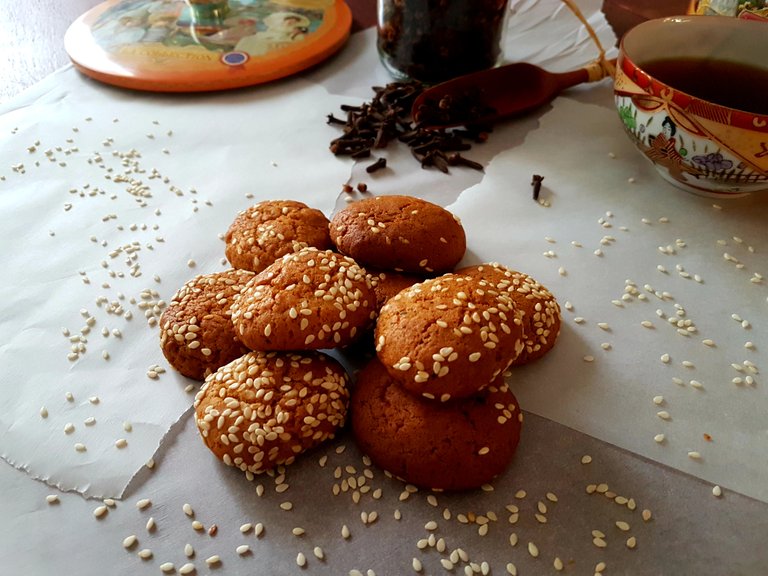 Bake in pre-heated oven for 15-17' in 160C.
Let them cool down, or eat them while still hot!
Enjoy!