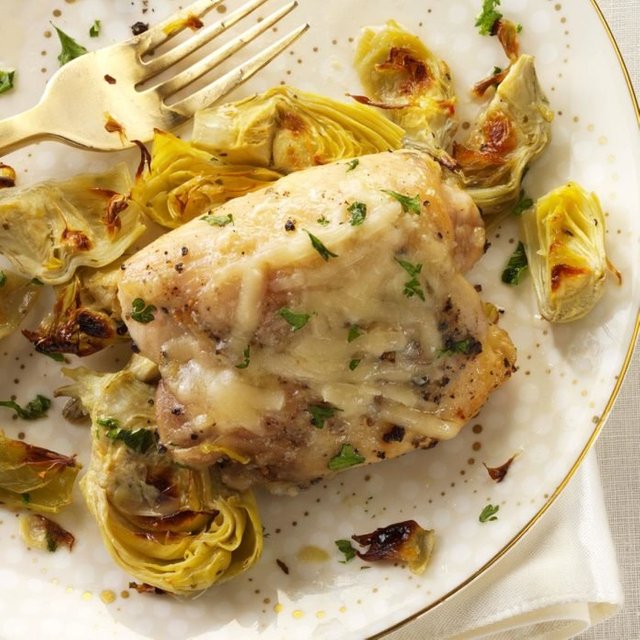 Source
I have a big pack of chicken breasts in the freezer that I've been meaning to cook for for awhile but with the holidays taking up most of my time recently I haven't had the chance.
I've been craving artichokes ever since the fancy dip one of my buddies brought over for Christmas the other day. I'm thinking about making a white wine sauce of some sort, something light that will compliment the pasta and artichokes. Will definitely need a bottle of wine on the side as well.
The ingredients you will need to have in order to put together are as follows; chicken thigh, quartered artichoke hearts, olive oil, salt and pepper, parmesan cheese and fresh parsley. 22g protein each serving, dig in!