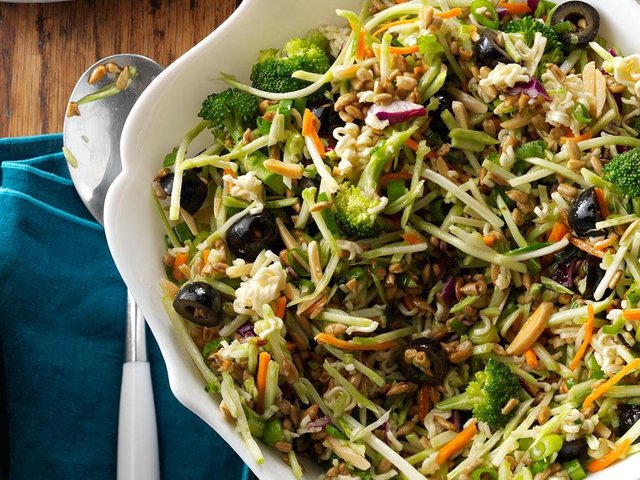 Source
This looks like an extremely healthy salad that's not too hard to put together. The ingredients are all very healthy, you can't go wrong if you chose to go with the nutty broccoli slaw.
Here are some of the ingredients you'll want to pick up at your local market before you get started in the kitchen.
You'll need a package of ramen noodles, one package of broccoli coleslaw mix, sliced green onions, broccoli florets, ripe olives, sunflower kernels, almonds, sugar, cider vinegar, olive oil, salt and pepper.
The salad packs a big crunch and that's what I've been looking for. Can't wait to go to the market and pick everything up and get started. Making me hungry just thinking about it now.