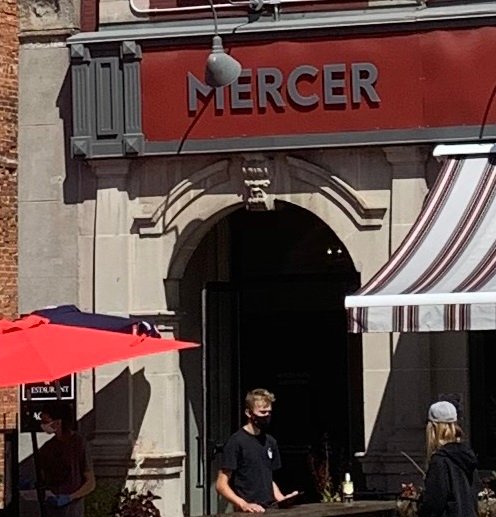 I miss @tasteem. If beer and career made me into the Beerologist, then @tasteem on the STEEM blockchain made me a professional restaurant critic. I use the term professional loosely but being paid for your review would make it so.....no?
Seems as though tasteem.io has had a tough go with the blockchain transition from STEEM to HIVE but I am not going to let that, or a little pandemic, stop me from chasing my dream.
So, come tag along on a business lunch in the world of @town.crier Marketing in my cool town.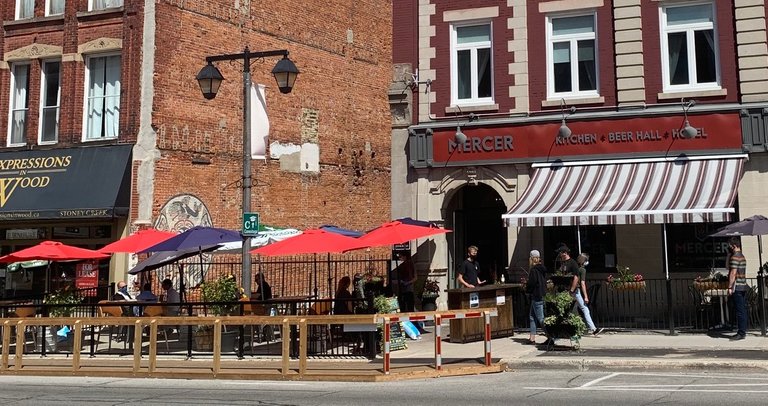 Here is what Mercer Beer Hall https://www.mercerhall.ca/ looked like from the other side of the road today. Our fantastic little city has finally enabled restaurants to serve from patios which live on the sidewalks while boardwalks take up parking spaces generally possessed by Americans.
Mercer is a local gem simply on the merit of the beer on tap but there is much more to this place than suds. The cuisine is eclectic, varied and has something you have never had before. Now, it is the sunny side of the street for some great afternoon dining.
Can I start you with a Drink?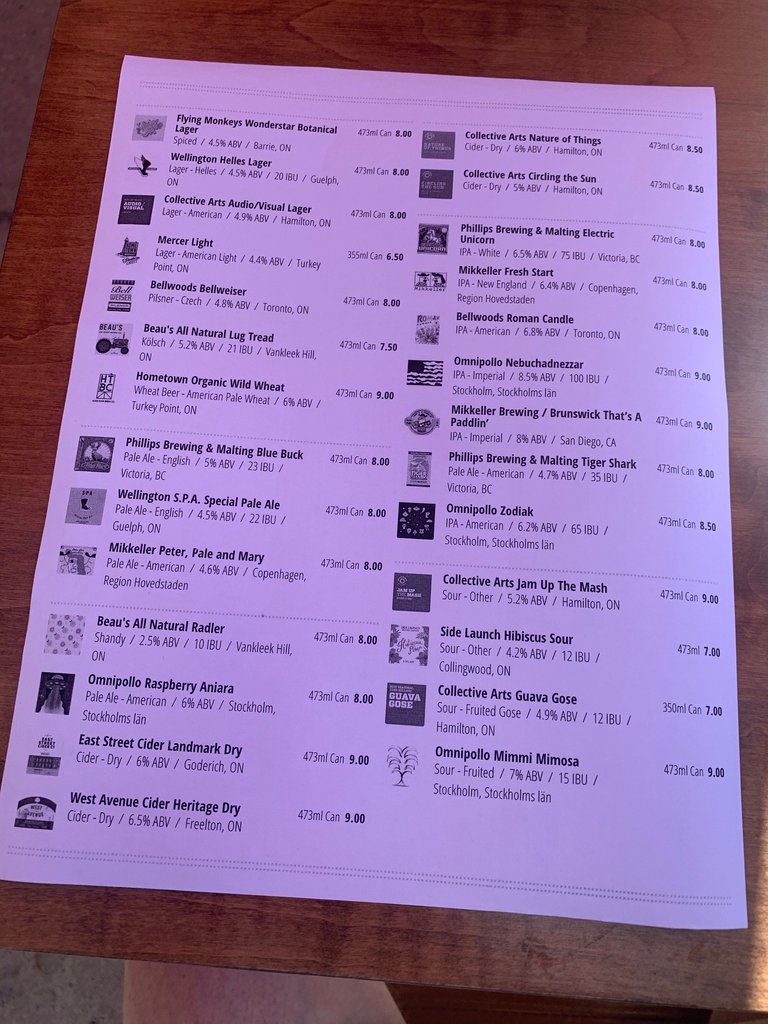 Don't mind if I DO!
Like the menu, the list of craft beer is fantastic and has something good for literally every taste I can imagine. Light lager to IPA to Sour, cider, pilsner and wheat beer. If there is nothing there that interests you, I might refer you to the wine list. I have reviewed many of these on my beer blog and passed on them all.
Why?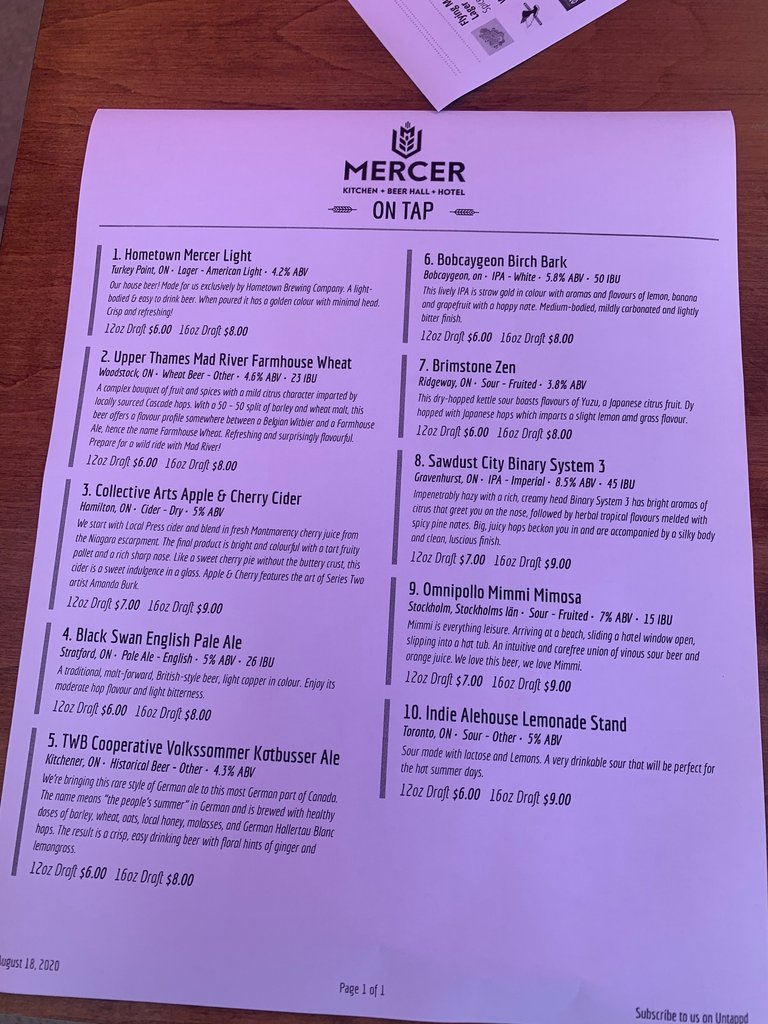 Because of the draft list...that's why! I can imagine how annoying it might be for a server to get the food order while someone is gleefully reviewing which of the great beers for their optimal selection. Take a look at that list and think about which one you think I will choose. Which one would you choose?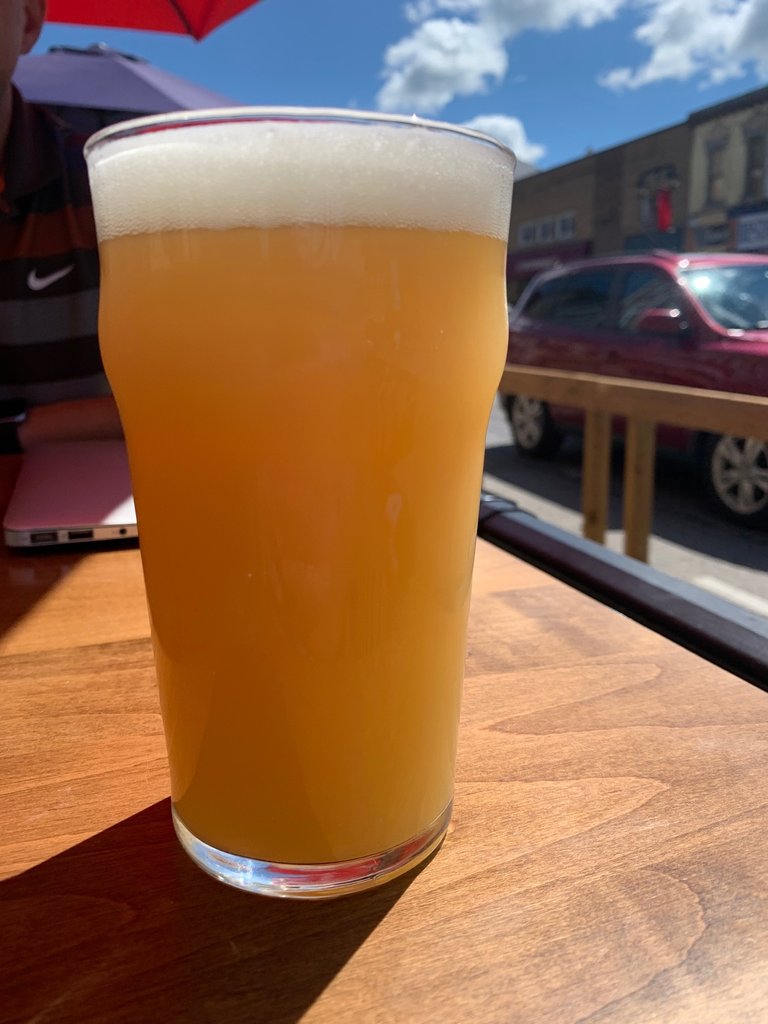 If you guessed Sawdust City Brewing - Binary System 3 Hazy Double IPA https://www.sawdustcitybrewing.com/binary-system-3/ , you must be a #beersaturday patron. It is quite a beer for a business lunch but I am the boss dammit! It was all of those things so many serious mouthfuls. I am not optimistic at the prospect of finding this in the local beer stores so I savoured this one.
I better order some food to soak it up...
Let's Get to the Menu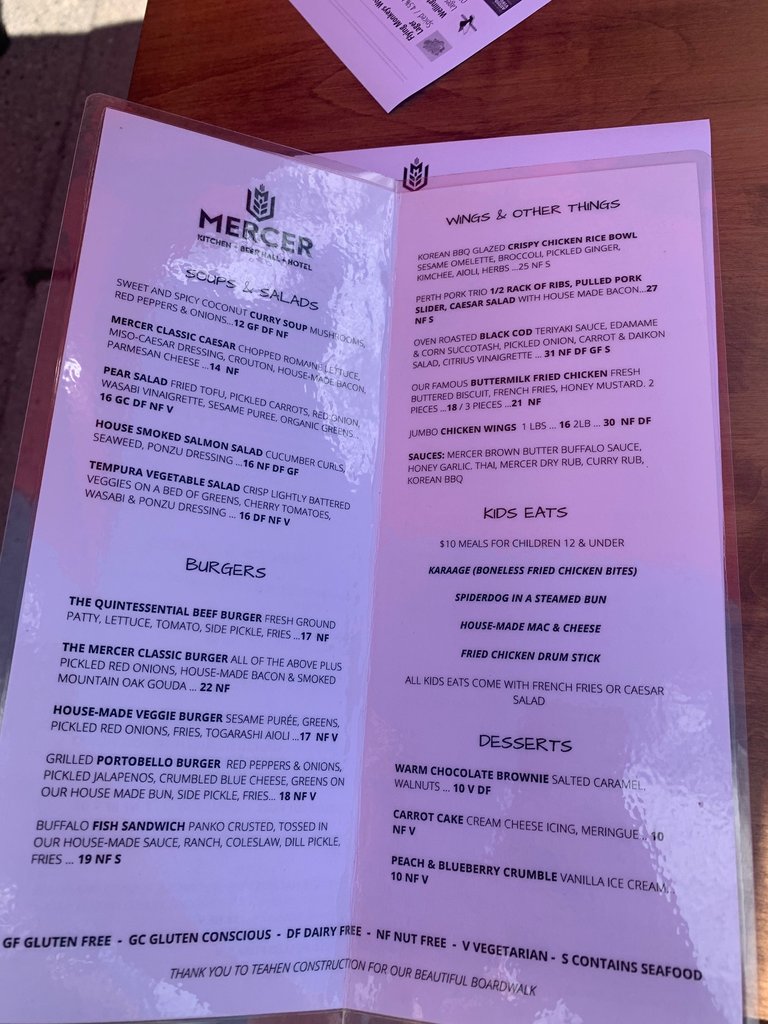 Having been here a few times, the menu felt understandably cut back as it is tough to weather a lock down and challenging to reinvent as valiantly as Mercer has done. I appreciate the ability to contain soups, salads, burgers, others, kid's eats and desserts on a single page. I might laminate that too! The gluten free/conscious, dairy free, nut free and vegetarian options were inclusive and enticing.
Now what should I have?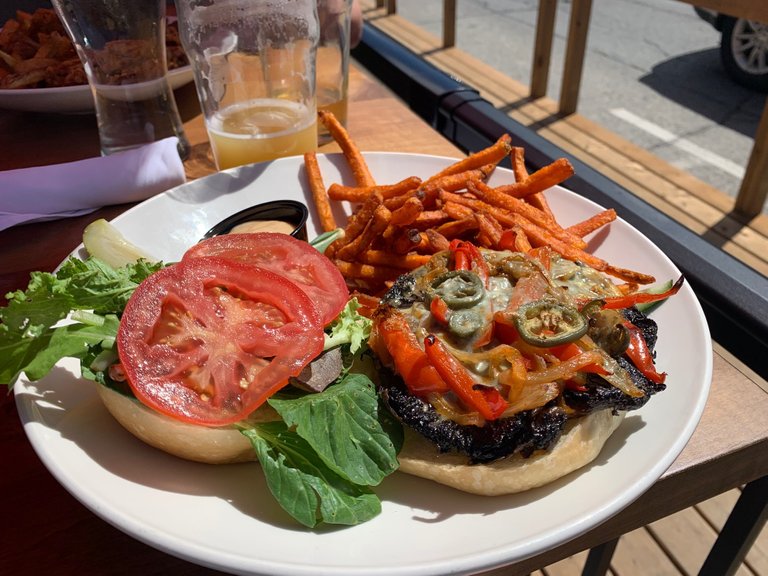 Those who have followed my foodie adventures will know I am on a quest to document every local burger before I die young. They would also be shocked to learn that I chose the Grilled Portobello Burger. I thought I might change it up, win a legion of vegetarian followers, and it was the only one which boasted pickled jalapenos.
With each mushroom burger I eat, the more I realize it is not the beef that defines the burger. Don't get me wrong, I love a good beef or bison burger from time to time. It is just that the similar texture makes me realize I must be in it for the toppings! Plus, I went for the infinitely healthier (not) sweet potato fries which were delicious with the spicy aioli.

Patented Dramatic Extreme Close-up!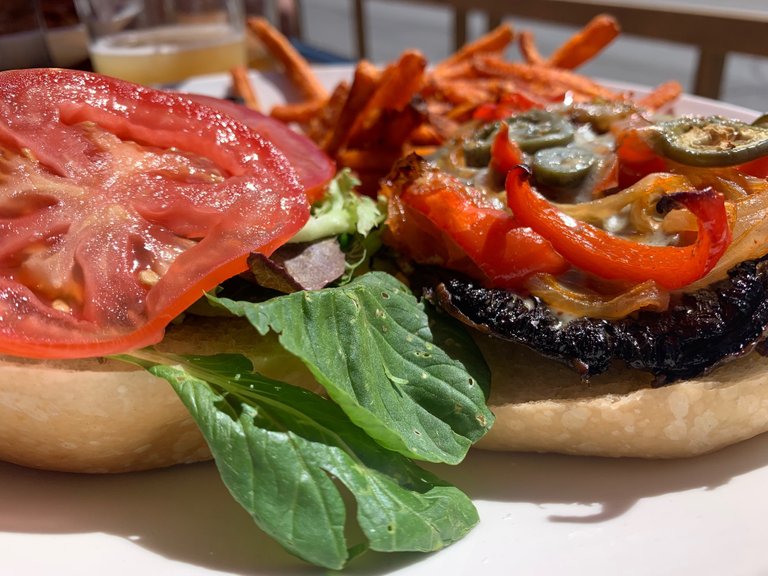 It wouldn't be a Zeke Tasteem Review© without the shot where I jam the camera onto my plate, make you feel like you are right there, and imagining the townies looking sideways at the hipster photographing his food. The lengths I go to please legions of followers...I destroyed that burger happily and didn't leave any of the nice crispy fries.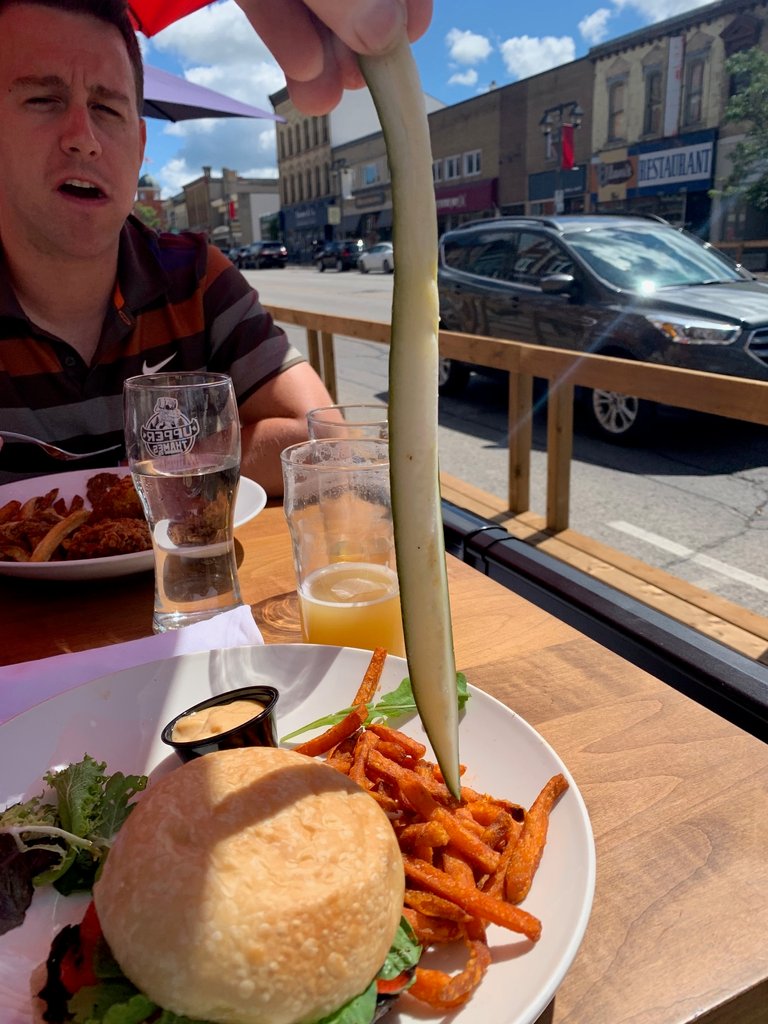 I forgot to mention the ridiculously long pickle spear that was equal parts garnish and side dish. You can see, by the incredulous look on the face of my business partner, that it was an intimidating length to say the least. Nice touch!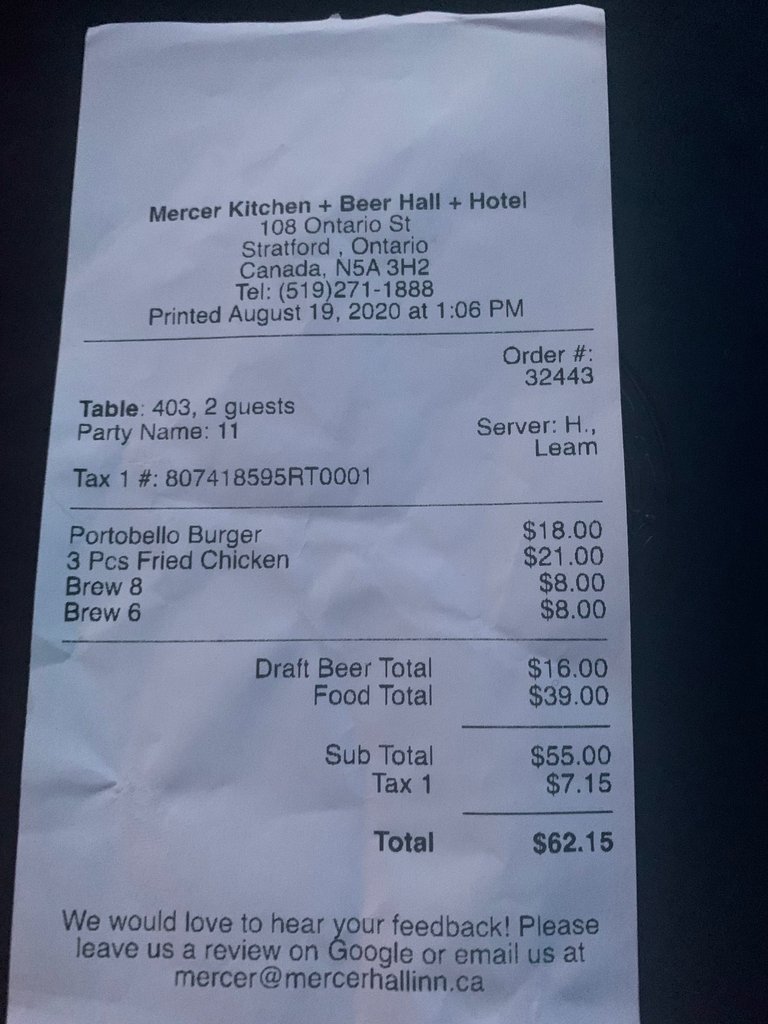 Some find it satisfying to see what I was dinged for my meal during Tasteem reviews.....and compare it to the prices in their neck of the woods. Plus, proof on the record that I have enjoyed a vegetarian meal! Reasonable prices that seem even easier to pay knowing we are all helping these businesses survive. That was also a lot of great beer for $8.
All in all...


There are many reasons I return to Mercer Beer Hall so consistently. Interesting cuisine with top-notch beer served with experience in mind by a solid staff that reports to owners who are upstanding community members. I don't suppose you need more than those but I encourage you to visit and create some of your own.
Tell them the Blockchain Beerologist sent you.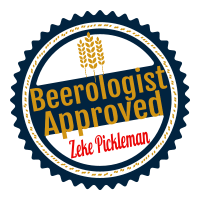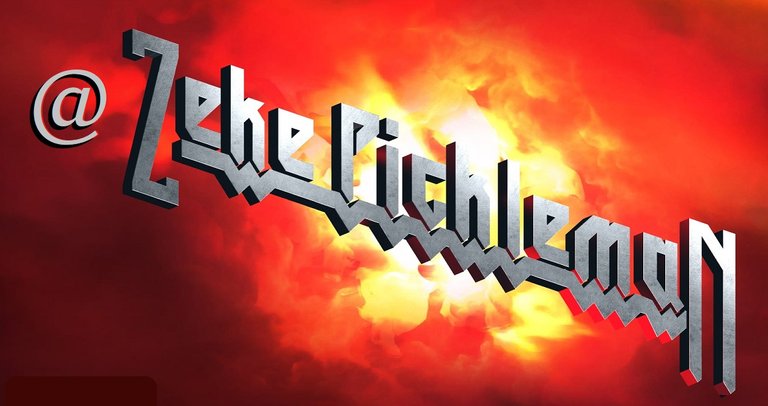 I am honoured to curate for:



Which beer would you have ordered?
https://shopstratford.ca Obligatory website link for search engine optimization! ;)
---
Restaurant Information
Mercer Beer Hall


104-108 Ontario St, Stratford, ON N5A 3H2, Canada
---
Mercer Beer Hall - A Zeke Tasteem Review©
This post participated in the Tasteem contest Beverages on the Blockchain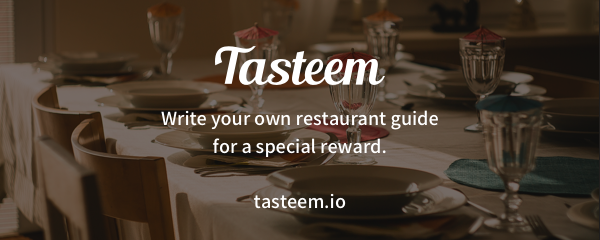 BRING BACK TASTEEM!