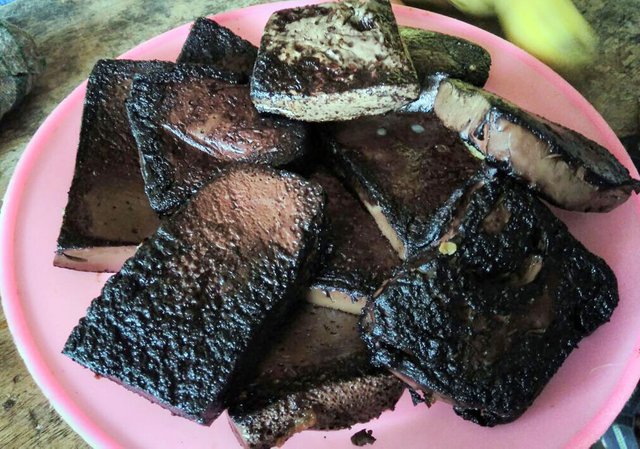 ---
DARI hasil lawatan Muhammad Nasier Husein alias @emnajourney di sejumlah kota di Jawa Timur, wartawan senior asal Aceh itu sempat membuat liputan kuliner estrem yang bernama didih atau ada juga menyebutnya saren. Makanan ini terbuat dari darah kambing atau darah sapi yang dikeringkan, kemudian dicampur dengan sedikit garam.
Seorang penjual didih mengungkapkan, mereka membeli darah kambing atau sapi di tempat penyembelihan hewan. Darah tersebut kemudian direbus sampai mengeras, lalu didinginkan. Didih lalu diiris tipis-tipis seperti tempe. Untuk bisa mengonsumsinya, didih diberi bumbu dan digoreng.
Kuliner esktrem ini banyak dijumpai di beberapa daerah di Jawa Timur seperti Jombang. "Biasanya, banyak dijual di kantong-kantong kemiskinan," ungkap seorang penjual.
Didih bisa dimakan menjadi lauk nasi, atau bisa juga disantap layaknya memakan tempe atau tahu goreng, dengan sambal kecap pedas.
Tertarik menikmatinya? Dalam Islam, makan darah haram hukumnya. Bagi saya sendiri, melihatnya saja sudah membuat darah mendidih dan perut bergejolak. Tapi ada juga yang biasa saja ketika menikmati makanan esktrem.
Meski di tengah ancaman penyebaran virus korona yang diyakini dari kelelawar, Pasar Hewan esktrem di Tomohon, Sulawesi Utara, masih menjual makanan jenis itu.
Tapi didih tidak ada di sana.[]
---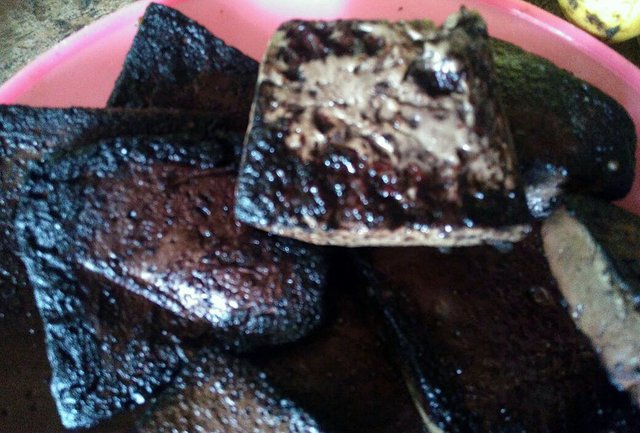 ---
Didih: Extreme Culinary
FROM the results of the visit of Muhammad Nasier Husein alias @ emnajourney in a number of cities in East Java, the senior journalist from Aceh had a chance to make a culinary coverage called didih or some call it saren. This food is made from dried goat's blood or cow's blood, then mixed with a little salt.
A didih seller revealed, they bought the blood of a goat or cow at an animal slaughterhouse. The blood is then boiled until it hardens, then cooled. Then boil it thinly sliced ​​like tempe. To be able to consume it, boil it with herbs and fry it.
---
This extreme cuisine is often found in several regions in East Java such as Jombang. "Usually, many are sold in pockets of poverty," says a seller.
Didih can be eaten as a side dish of rice, or it can also be eaten like eating tempeh or fried tofu, with spicy soy sauce.
Interested in enjoying it? In Islam, eating blood is forbidden by law. For myself, just seeing it makes my blood boil and my stomach churns. But there are also mediocre when enjoying extreme food.
Even in the midst of the threat of spreading the corona virus that is believed to be from bats, the extreme Animal Market in Tomohon, North Sulawesi, still sells that type of food.
But didih isn't there. []
---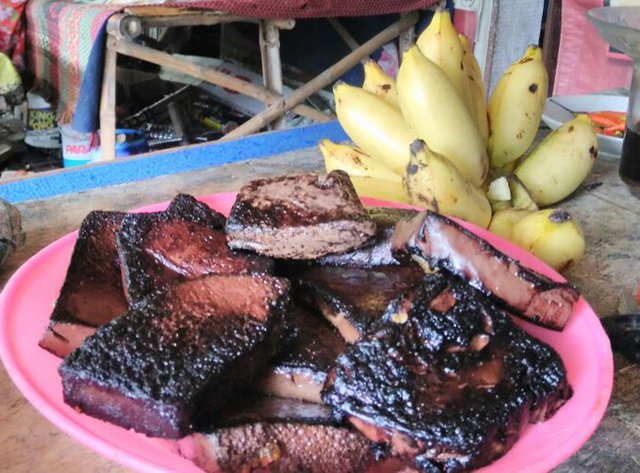 ---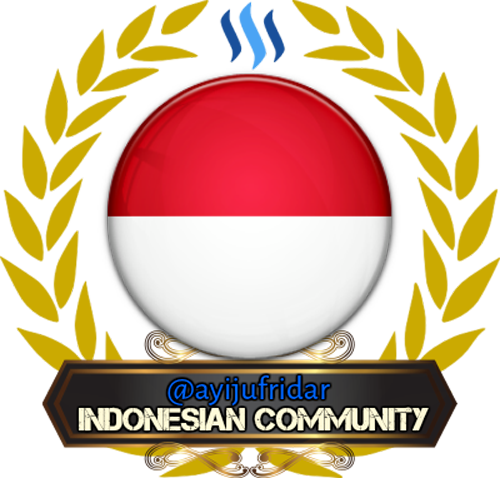 ---