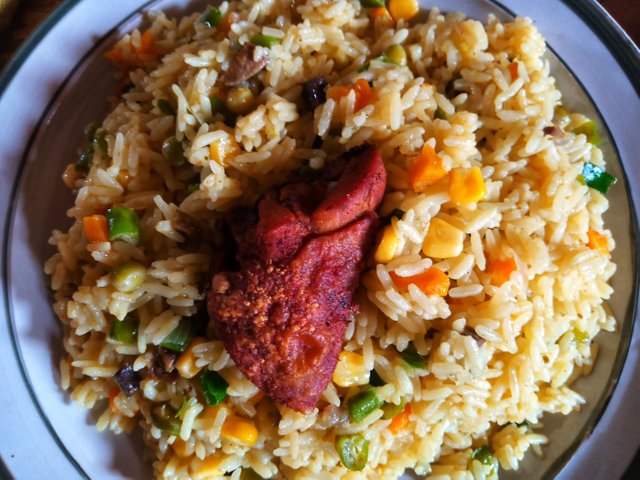 Happy Sunday Hivers, so it is Bliss foodie's day...I made extra effort in the kitchen today to make Fried rice and salad. I have been craving for it for a while now, so I decided today was perfect for it.
This is a random post for my #sublimesundaypost an initiative by @c0ff33a, that presents you with the unique opportunity to post something a bit different, wacky, crazy or just whatever takes your fancy.
---
---
My ingredients are as follows...
This is carrot here, I already chopped them into small pieces as you can see. It is a major ingredient needed to make the food and I like how the colour makes the dish attractive lol.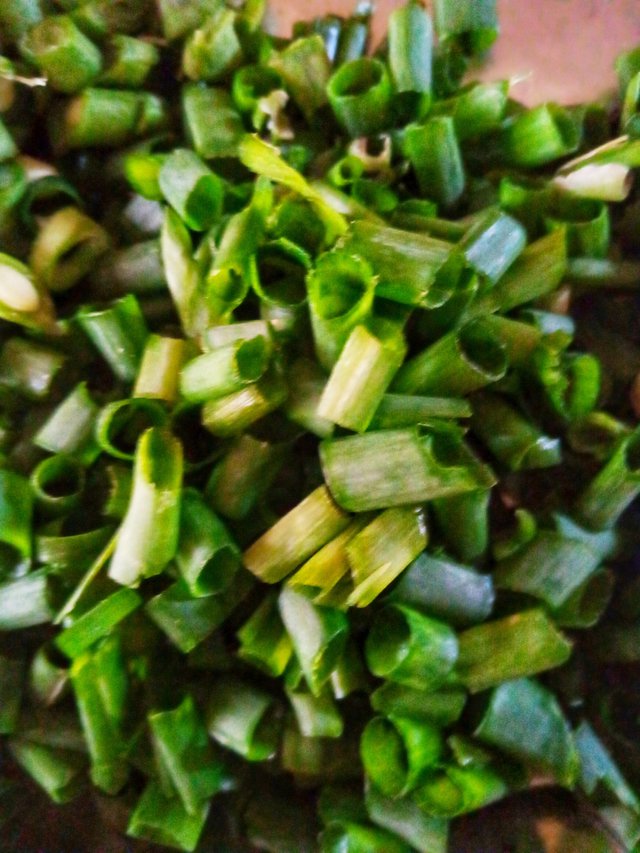 And this is spring onions, another important ingredient..some people don't like it though but I think it is nice, the colour makes the food look good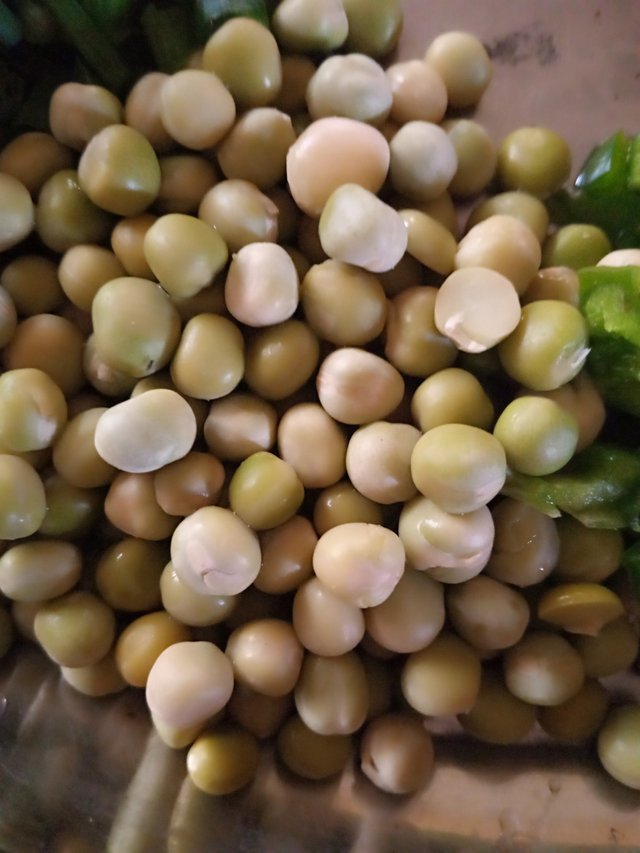 Green peas here, honestly I don't like this one but I use it anyway. Left to me I wouldn't but considering the fact that I won't be the only one eating I just added it.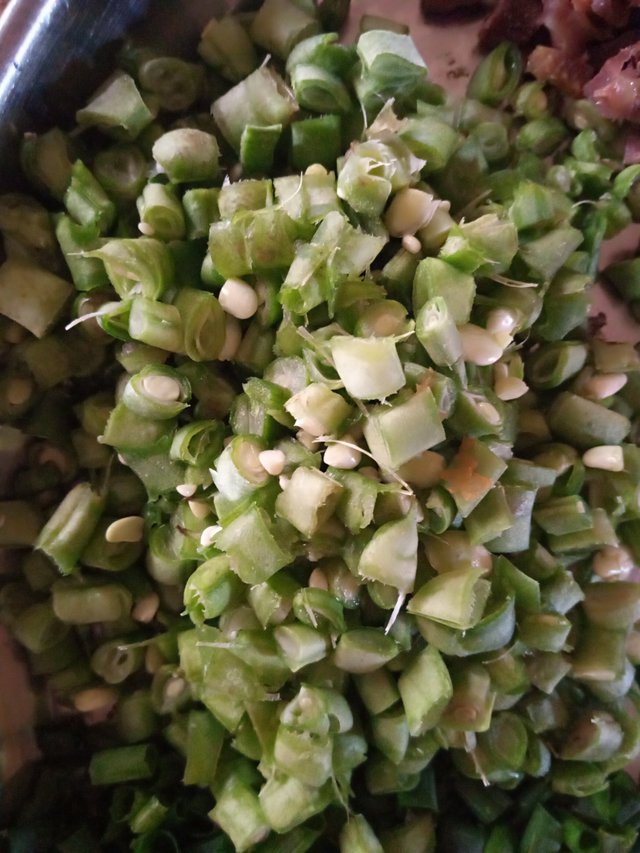 Another nice ingredient...important too. Green beans...I get confused about this one most times though.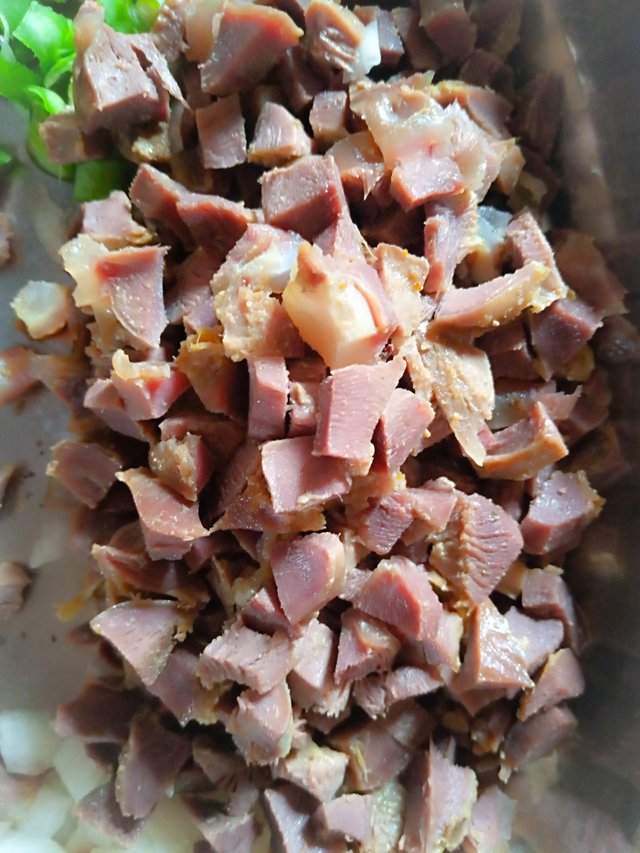 Gizzard is another one I like, I like to have a lot in my food lol. Some use liver though while others don't use any but my fried rice isn't complete without this one.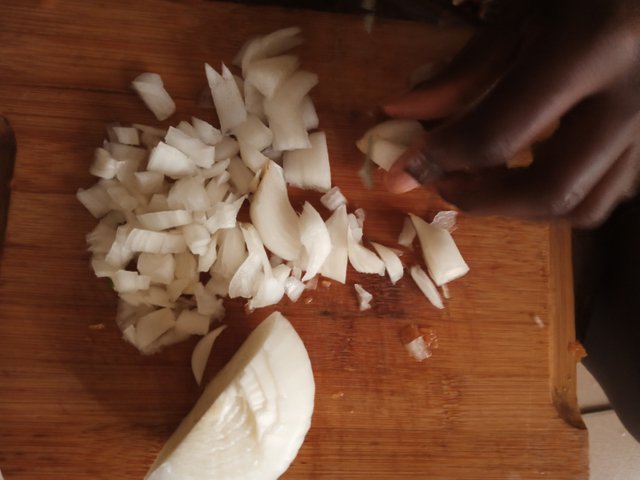 Not my favorite ingredients but Onions is an important one for any meal.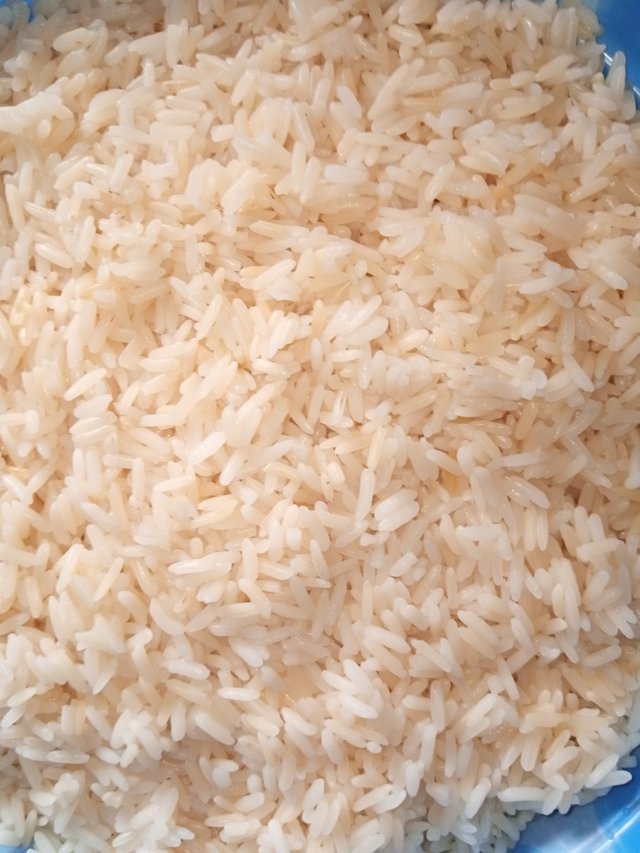 And here is major ingredient needed...Rice, this here is already parboiled so it is good to go.
Yes, vegetable oil is needed too..not much though, it depends on how much you are cooking.

What I do first is make a sauce of all the ingredients, the veggies I mean...I put them one after the other in the vegetable oil...stir but not fry.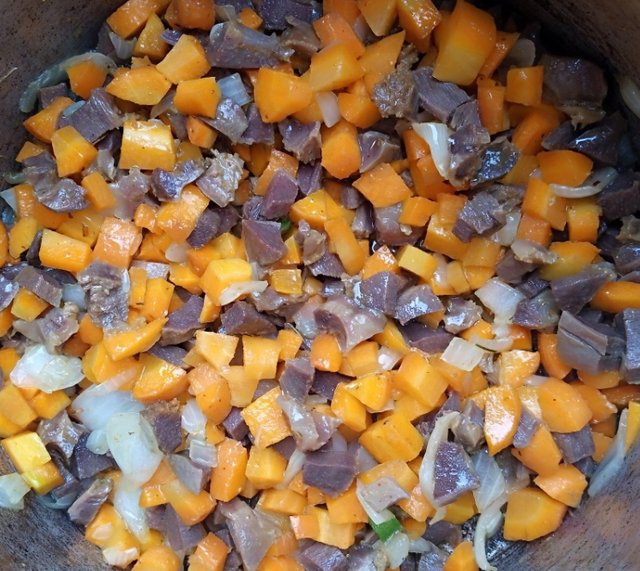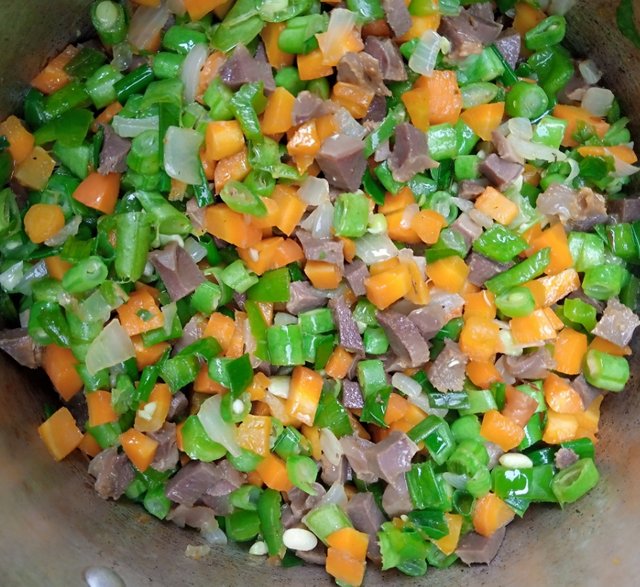 After preparing the veggies, I put the parboiled rice in the pot with already heated vegetable oil, add a little water for the rice to get done then wait for few minutes. When the rice is almost dried then you add the veggies...wait for few more minutes for it to dry and it is done.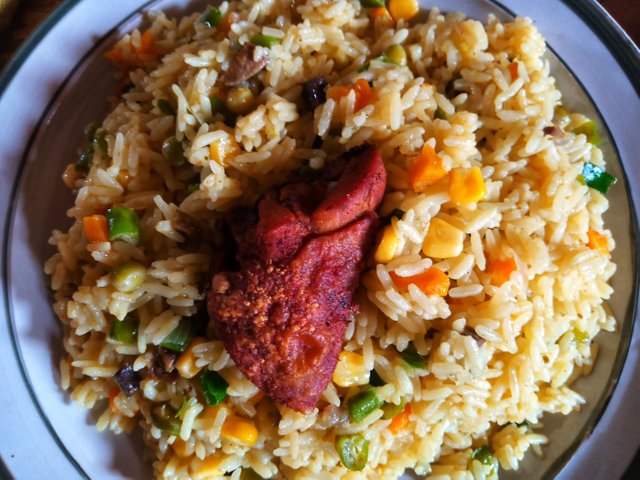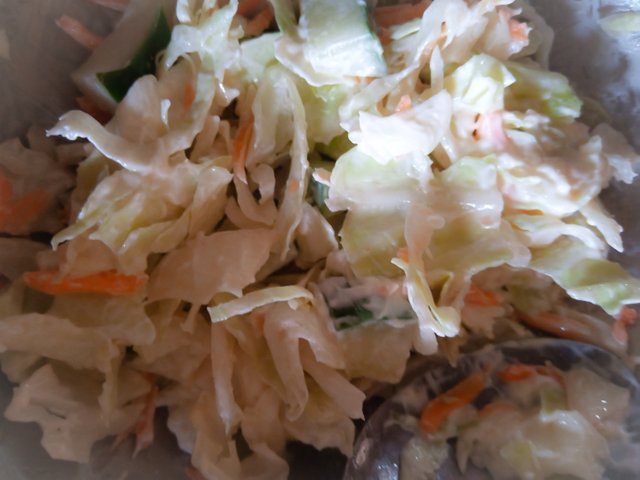 ...and Salad to go with. 😋
Looks good huh?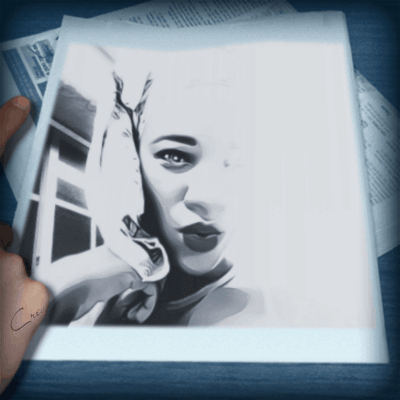 💕💕💕💕💕💕💕💕💕💕💕💕
Stay Safe And Remain Positive. 💕💕


Thanks to @suheri for the amazing banner