Rice Flour to our business has always been favoured to traditional Asian cuisine, and we must admit having been in this bubble for 3 decades has truly limited our imagination.
Thanks to @qurator's collaboration and @dses initiative to push through the very first ever International Cook-off via the Rice-illicious (@hive-102405), our eyes are opened to new possibilities; and we are delighted that our most favourite pick of all the 5 entries were in-line with the rest of the judges.
Who would have thought not only a breakfast cookie be both gluten free and vegan at the same time
But @amy-goodrich proved us wrong.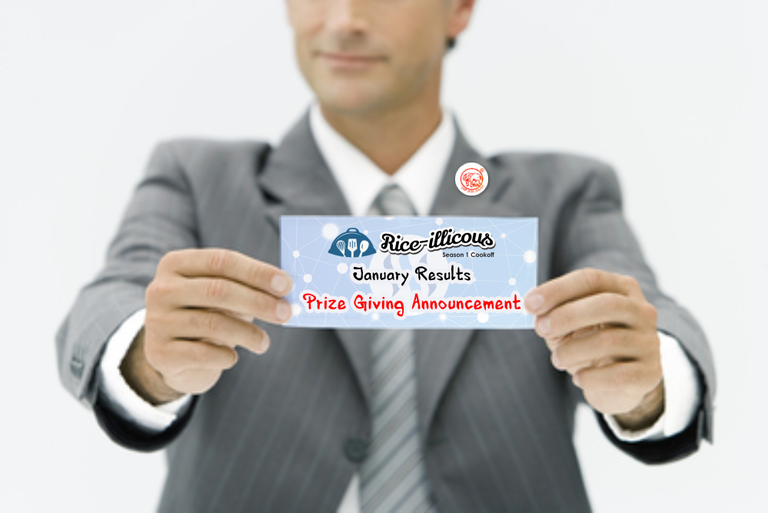 We are very much delighted to receive the good reports and we will be issuing the rewards out today for the winners @amy-goodrich and @anggriklestari for their effort; both 40.436 STEEM, and 10.783 STEEM respectively.
Cash will be given to @philiprenelee as Rene is located in Malaysia.
---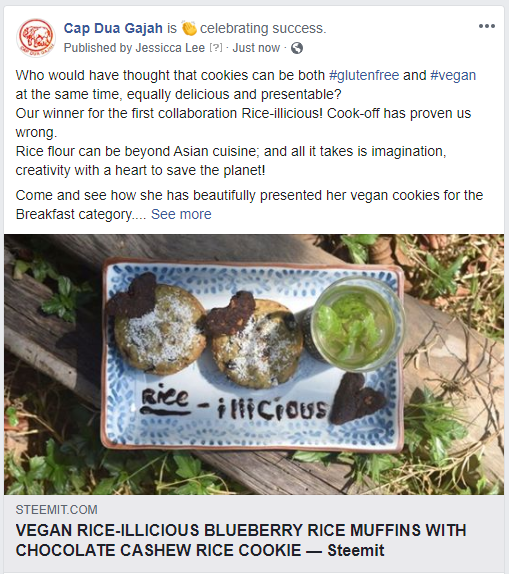 Amy's post is also now showcased on our official Facebook Page that many other viewers across the world will be able to read her recipe.
Once again we thank you the @Qurator team, guest judges and @dses for making this happen.
---
Moving Forward
We now will look forward for this month's Round 2 Rice-illicious February Cook-off Competition and we hope that you will be able to come join us this round with the theme:
DESSERTS
This should be very easy because Asian desserts have a really wide range that relies on Plain Rice Flour; and we will look forward to see what additional twist the #Steemit community would introduce to us.
Hope to see entries coming in soon!
1% of this post goes to null in the support of keeping STEEM alive
1% of this post goes to @gtpjfoodbank in for our CSR project