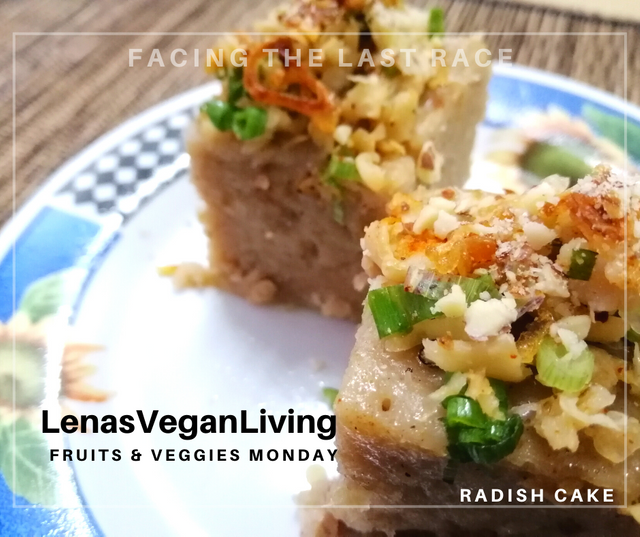 All photos made and edited by my daughter
Hello all good readers! How are you today?
When my daughter woke up from her nap on her day off today, she I was cooking half way and said that this didn't qualify for Rice-illicious! category because it is not a dessert; but should still be shared here for a different category.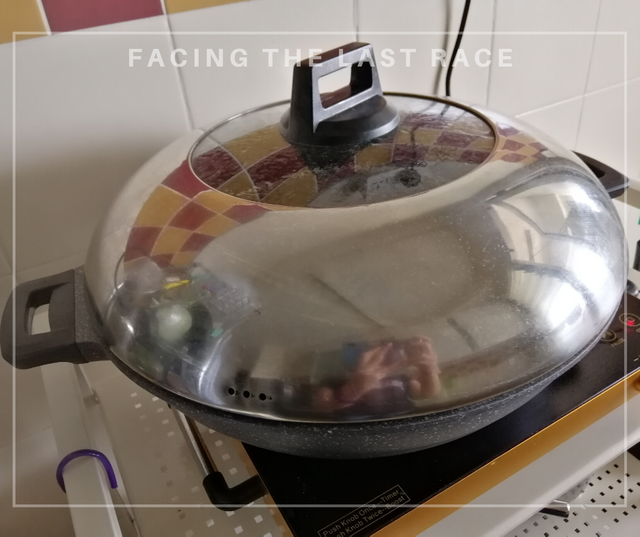 Today I have decided to continue to try @capduagajah's Plain Rice Flour to make yummy test food.
When my daughter saw it was still steaming on the wok she quickly took a picture of it.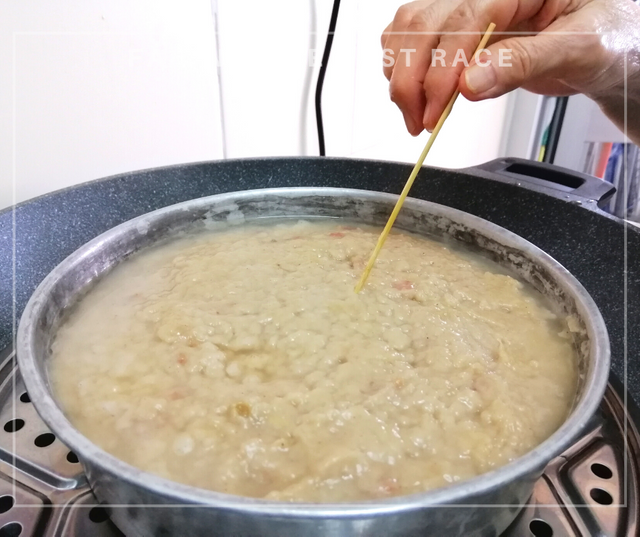 Once it is done I showed my daughter how to test and see if it is fully cooked, that is use a skewer stick.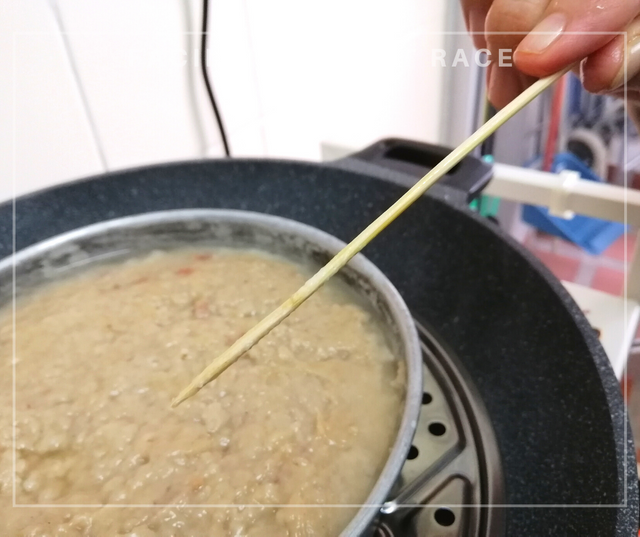 If it is clean and clear, it is cooked.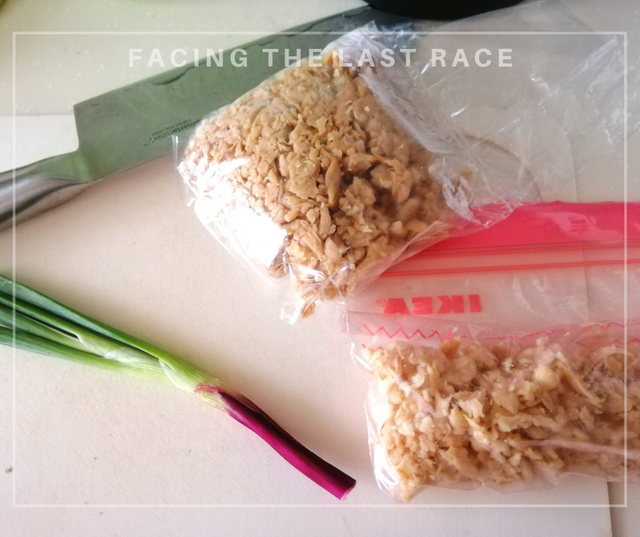 The radish cake is garnished with a simple stalk of spring onion and two flavoured preserved radish, sweet and salty.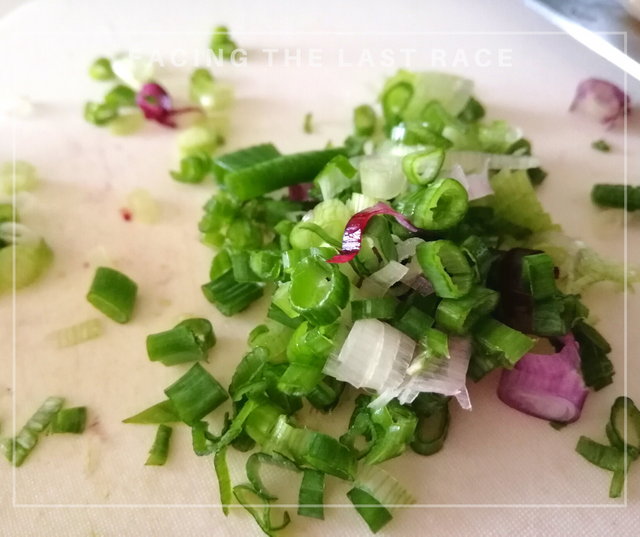 Dice off the spring onions as thing as possible for garnishing.
(Obviously my daughter didn't managed to finely dice it enough. I see some stuck ones)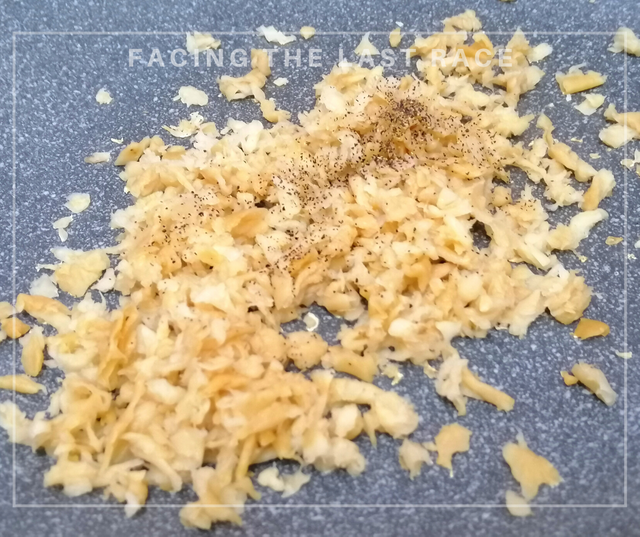 Pickled radish can be very strong in flavour, and it is best to wash it. After that, a stir fry with black pepper to make sure it dries up nicely again will make things nicer.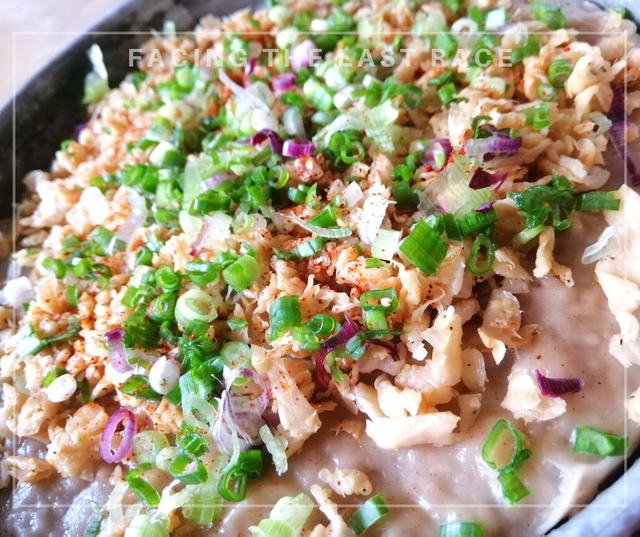 Garnish as much as you like on top of radish cake before cutting for a yummy meal.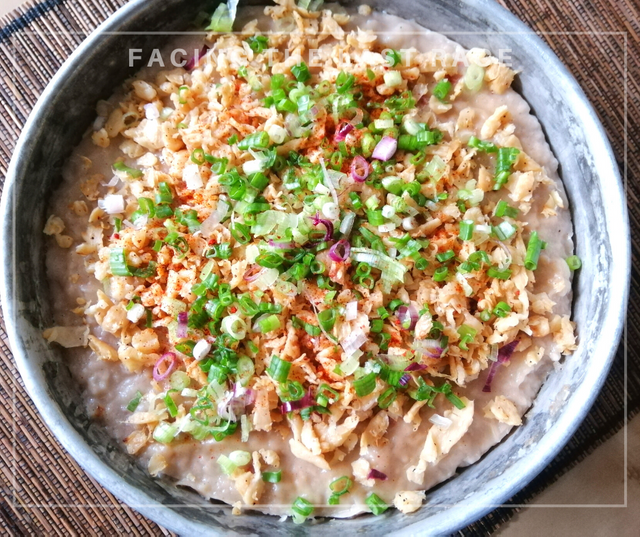 You can see the whole radish cake ready.
Because I was busy and my daughter did not take the whole process, next time I will make it together with her.
Flour Mix Ingredients
500 gram Plain Rice Flour, with @capduagajah's brand
50 gram corn flour
1/2 teaspoon sodium bicarbonate
2 tablespoon of five spice powder
Saute Ingredients
320 gram white radish; shredded
3 table spoon of oil
4 garlic pips; minced
4 small onions (shallots); minced
1 cube vegetable stock
1 tablespoon white pepper
1/2 teaspoon salt (Kosher is better)
600 ml water
Garnishes
1 stalk Spring onion
1 cup of salty and sweet preserved chinese radish; you can use either one as well.
1/2 cup minced almond
optional: thinly diced chili for spicy option.
Steps
Saute all the saute ingredients together with 3 tablespoon of oil
add in five spice powders and white pepper and continue to saute
add stock cube, continue to fry
let it settle and cool
combine rice flour, sodium bicarbonate and corn flour together. mix well.
add in water and combine the flour mix. Stir until it is a smooth batter.
Add the wet batter into the stir fried ingredients (step 1 - 3).
start to medium heat and stir until the entire mixture is starting to dry up a little into a sticky substance.
pour the mixed sticky batter into a pan.
Steem for 60 minutes.
check if the cake is ready with skewer stick / toothpick.
stir fry washed preserved Chinese radish to dry them off.
Garnish the radish cake along with, minced almond, spring onion and (optional) chili
If you have fried onion slices, you can use them as garnishing as well.
The #fruitsandveggiesmonday challenge is hosted by @lenasveganliving