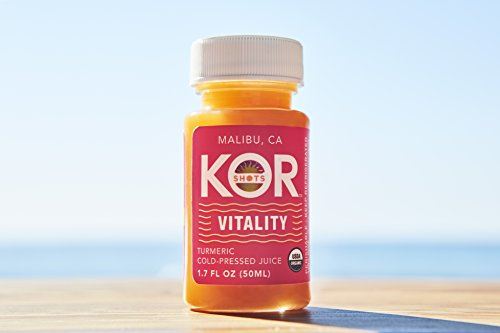 Source
I've never tried these KOR shots, they're cold pressed juices that come in an assortment of different flavors. All of them look pretty good to me and I'm seeing that they're on sale at one of the local health stores.
2.29 each marked down from 2.99. I'm thinking about buying the one you see in the picture here, it's turmeric so I'm assuming there is some carrot juice in there as well, I've noticed they typically go hand in hand.
I'm also interested in the ginger shot, as all as the mixed greens. I'll have to pick them up next time I'm out and about and see which one is best. Since they're marked down maybe I'll buy all three.