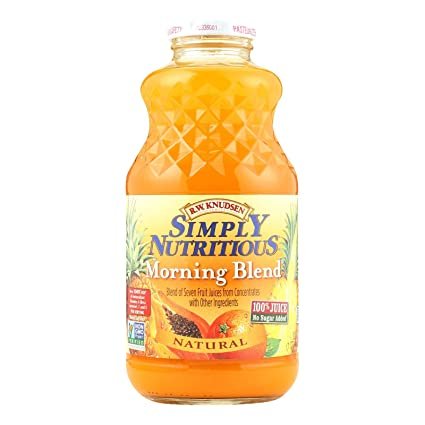 Source
I've been drinking a glass of this R.W. Knudsen juices each morning lately. I bought three different flavors but haven't been able to get away from the morning juice blend.
Pineapple, apple, and orange juice concentrates; papaya, peach juice and pear juice. It's pretty much everything you would ask for in a morning blend drink if you ask me. A nice orange color, tastes great to be honest and the thing is it always seemed to be marked down lower than than the others.
I usually just have a couple pieces of toast and a piece of fruit with my morning blend juice. Sometimes I like to throw a lemon wedge in there to give it a little more zest. Cheers.