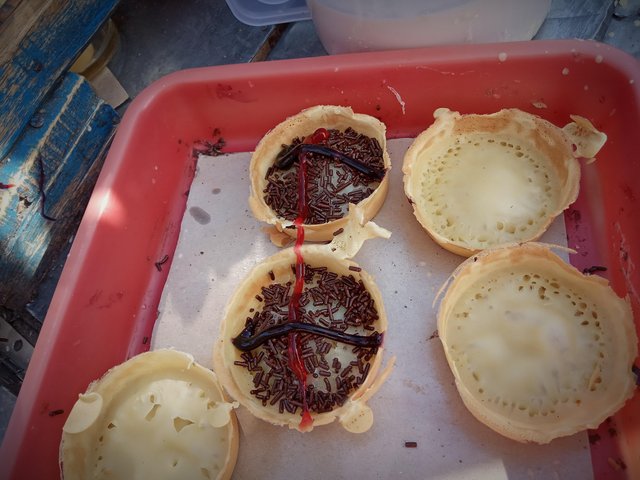 Today, accompanying children to buy snacks that are loved by children. Yes, the name is martabak. But this is special, Martabak with a small size, the price is also cheap, only one thousand rupiah. It's called Martabak Mini. But, in my place many are known by the name Martabak Unyil.
If a normal sized martabak feels too much and big, you can make a mini martabak that has a cute appearance and tastes also remain good.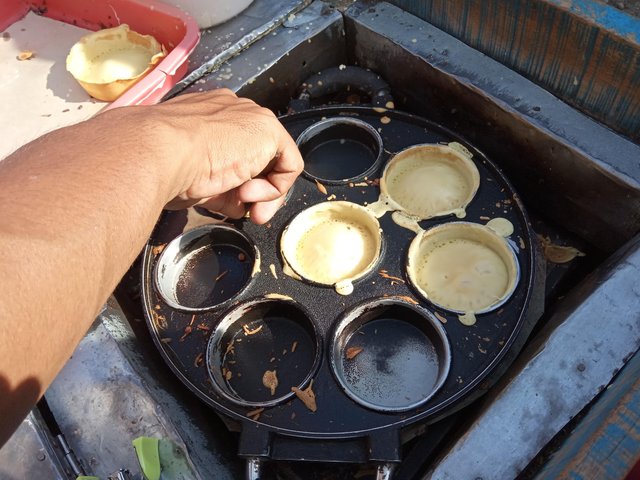 Apparently, this is how to make a mini martabak. Sourced from : https://bp-guide.id/AXEx4vUD
Ingredients :
12 tablespoons of flour
2 tablespoons of sugar
¼ teaspoon of baking powder
¼ teaspoon of instant yeast
¼ teaspoon of salt
¼ baking soda
1 ½ egg
½ sachet of sweetened condensed milk
25 grams of butter, thaw
150 milliliters of water
Topping: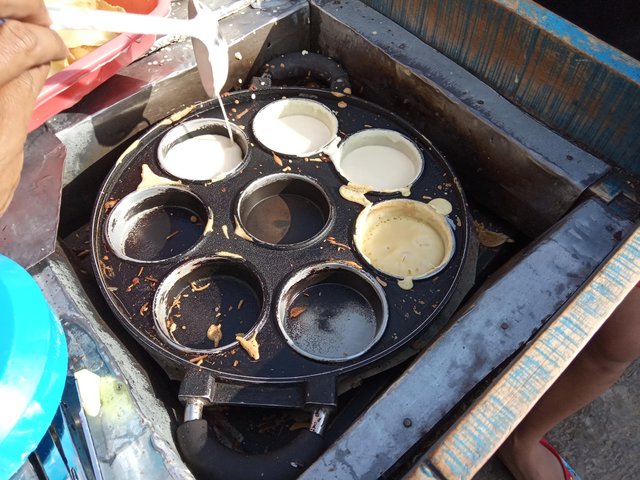 How to make
Mix wheat flour with sugar, baking powder, salt, and sweetened condensed milk. Mix well.
Add water little by little, stir again.
Add yeast, stir until smooth again.
Leave the dough for about 30 minutes.
In another container, beat the eggs.
Open the dough that has been allowed to stand then mix with eggs, melted butter and baking soda. Mix well.
Heat the press and spread with thin butter.
Pour the mixture in half, then press a little so the mixture can sweep the edges of the mold.
Wait until the dough looks hollow then add sugar.
Cover the dough and leave it for a moment.
After cooking, remove and spread the surface with butter.
Add toppings according to taste and sweetened condensed milk if you like.