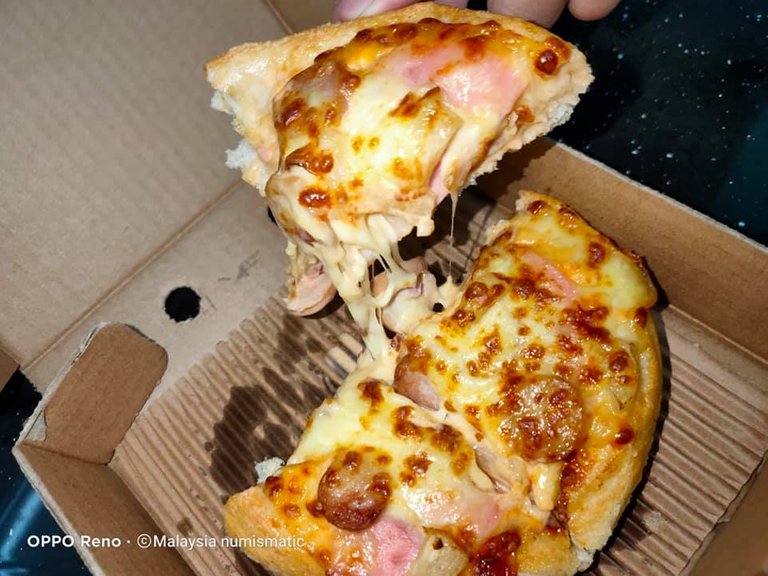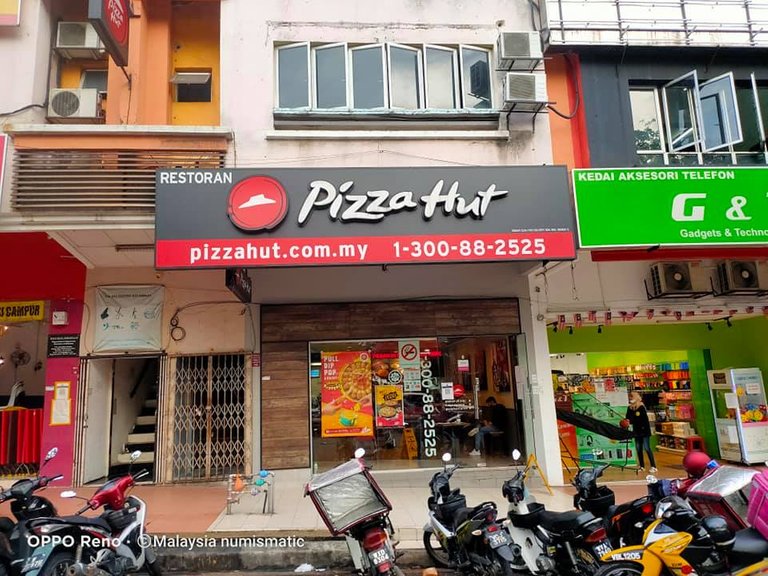 Today after helping a friend, not really sure what to eat as it is near dinner time as we settled the job. I decided to go to Pizza Hut near my place to order a small aloha Pizza.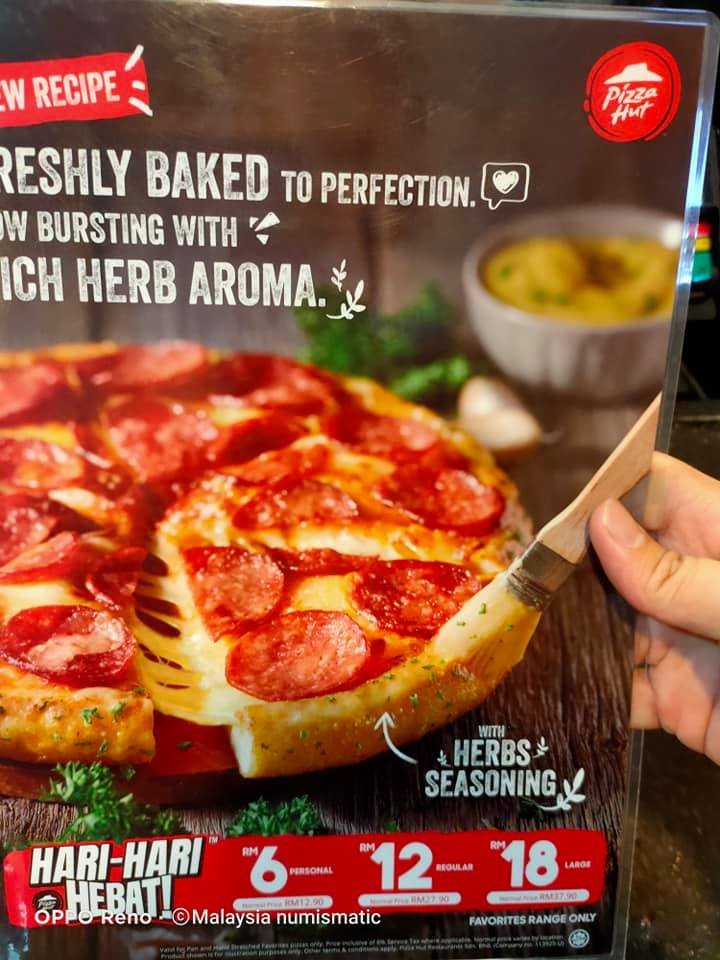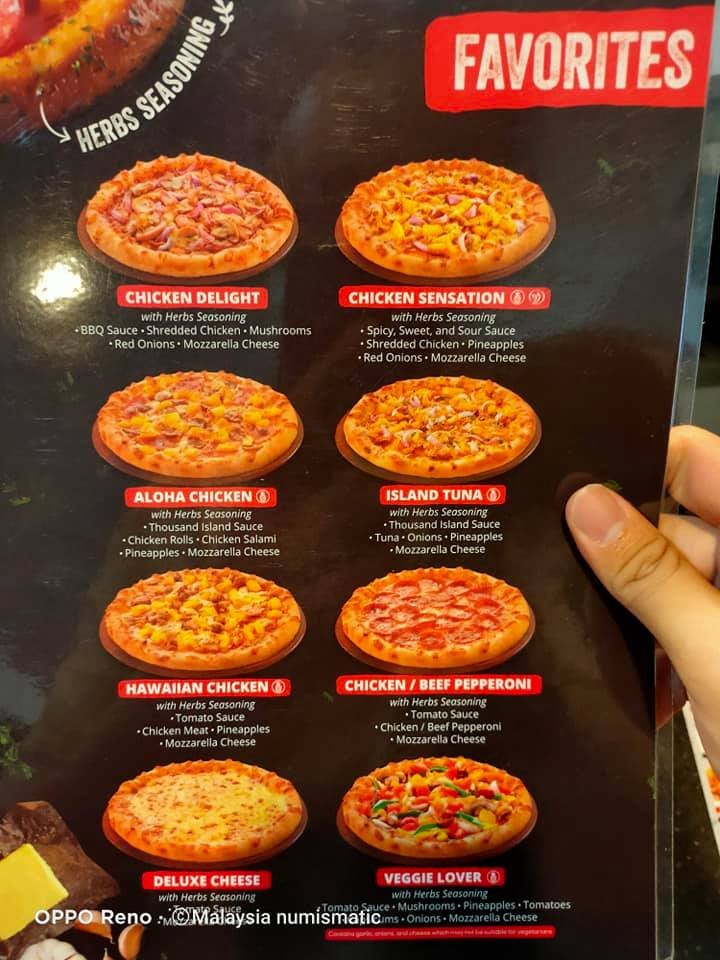 For the small size Pizza, there are 8 options.
veggie lover

deluxe cheese

chicken/beef pepperoni

chicken sensation

chicken delight

aloha chicken

island Tuna, and

Hawaii chicken
I order the Aloha chicken Pizza for those who don't know what Aloha chicken Pizza is, it is a pizza topped with pineapple, chicken roll, chicken salami, thousand Island sauce, and cheese.
Here is how my pizza looks like.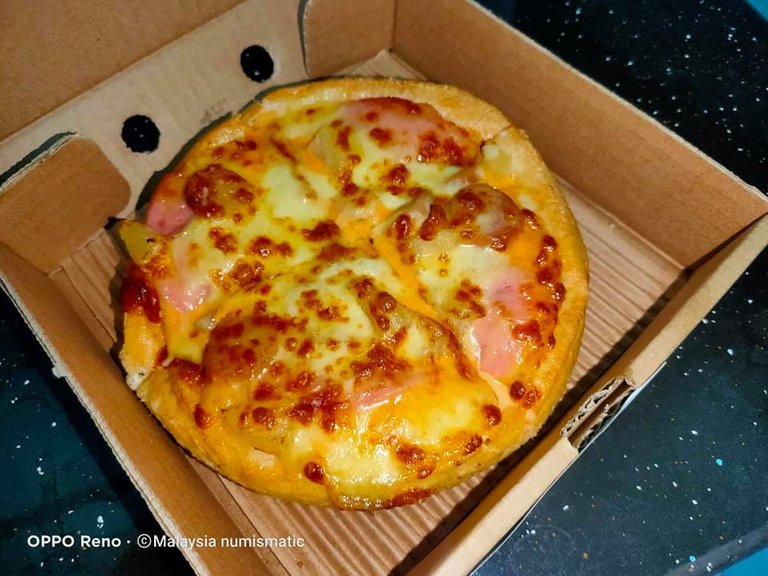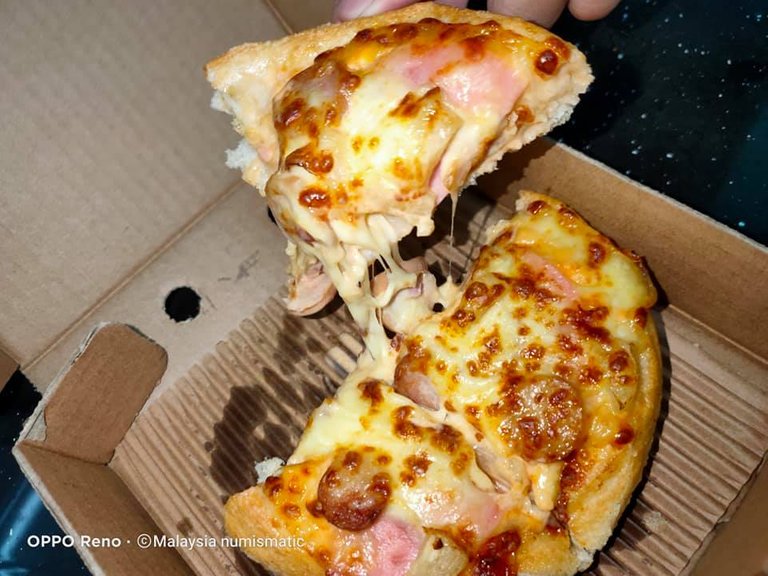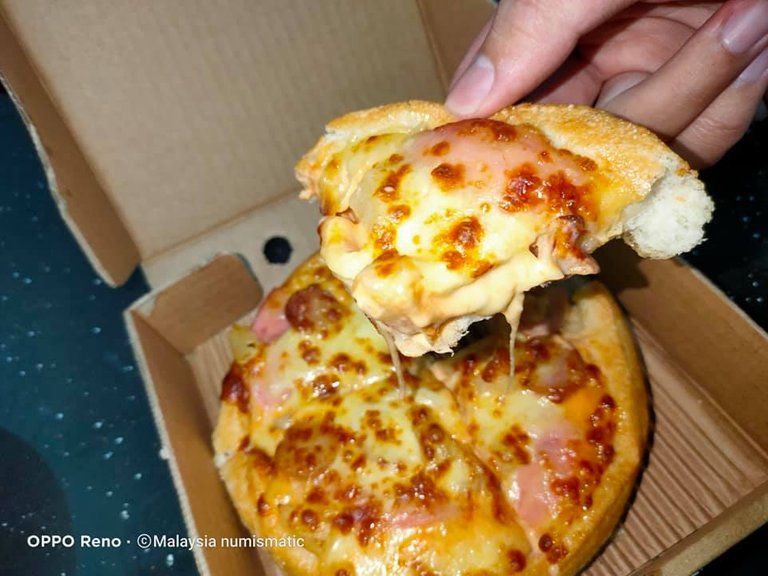 I hope you feel hungry after reading it.