Happy Monday my sweet foodie friends!

---
I get so excited when the holiday seasons arrive! Favorite fruits and vegetables show up at the market and I always try to take advantage! Last week Cranberries caught my eye! They're a great source of Vitamins A and C I love to include them in stuffing, fruit salads and breads.
---
Interestingly enough I remember stringing cranberries as a child, to drape around the Christmas tree each year. Now I wouldn't think of wasting this tasty berry. With apples, pears and oranges in hand I knew what I would create….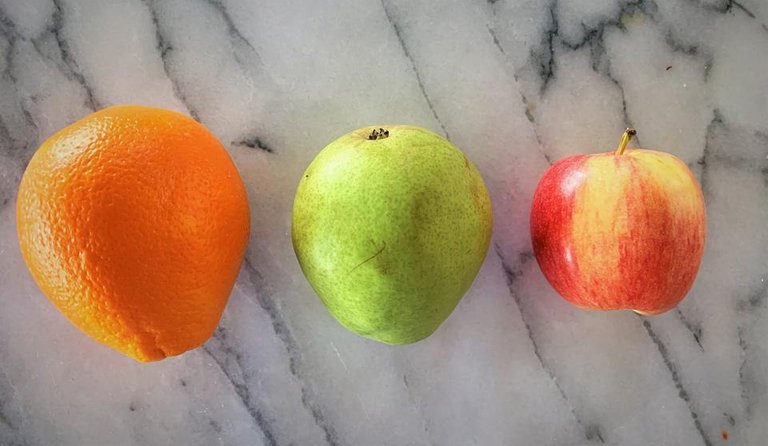 ---
Goji Cranberry Compote!
All you need
Fresh Cranberries (2 cups)
Fresh Pear (qty 1)
Fresh Apple (qty 1)
Fresh Orange (qty 1)
Pecans (1/2 cup)
Goji Berries (1/2 cup)
Maple Syrup (½ cup)
Cinnamon (1 tsp)
Nutmeg (1/2 tsp)
I had a little bit of help…
In the kitchen when I began. Having never eaten an orange, my grandson was very interested in this new fruit. Peeling and eating, he just couldn't help enough. In fact, I think we were well into orange number two before I knew it.
Luckily he was distracted…
and in his highchair with his new fruit when I decided to puree the orange! Oh so happy!
Pear and apple chopped!
Goji berries ready…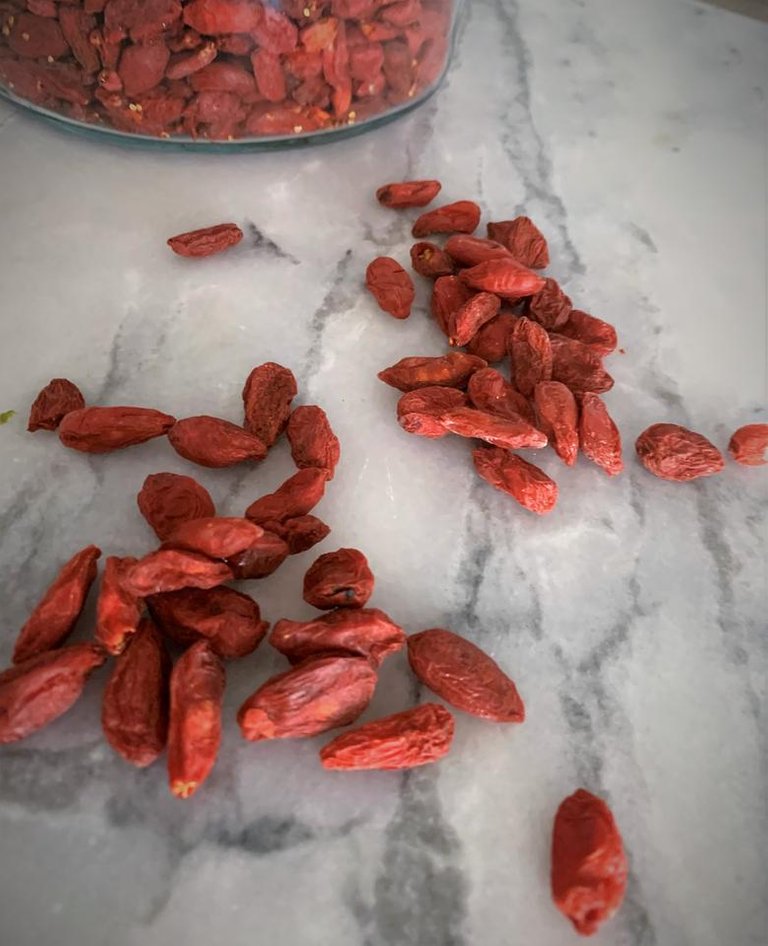 I combined everything …
into a saucepan and heated to a boil. Reducing the heat to a simmer; the compote was cooked (covered) for about 30 minutes. Time was up and snack time was over, so now it was time to go out to play.
He's not too sure about the snow…
As you can imagine it's tough to maneuver the favorite truck through snow!
Needless to say, playtime was short.
Back in the house...
Time for a taste test! Yes, he approved! I love sharing new fruits and veggies with this little one. He'll try anything at least once!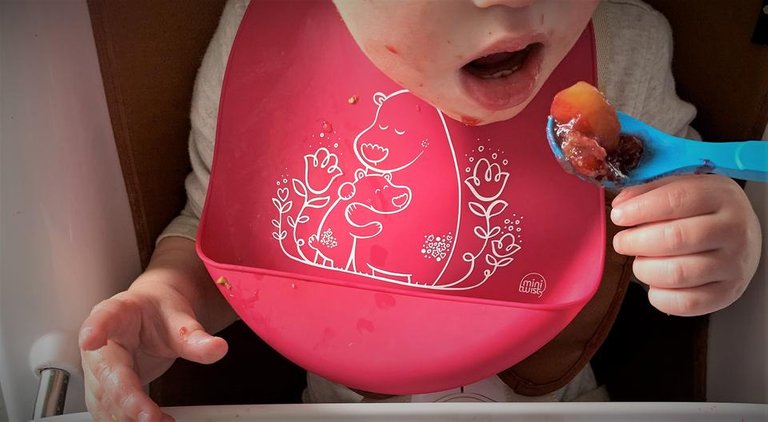 Into the fridge to cool overnight!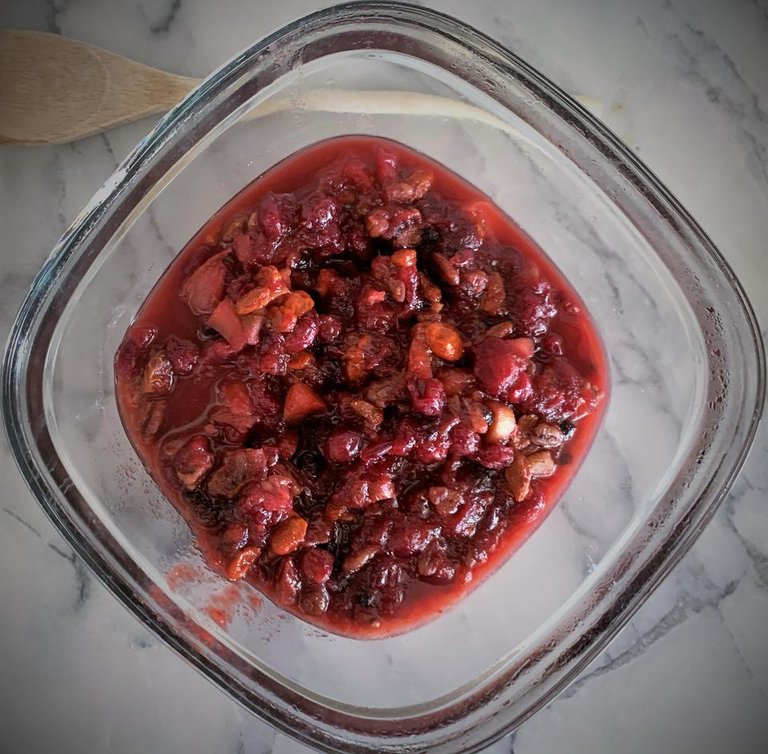 Breakfast! Served with Coconut yogurt and a sprinkle of Bird's Granola!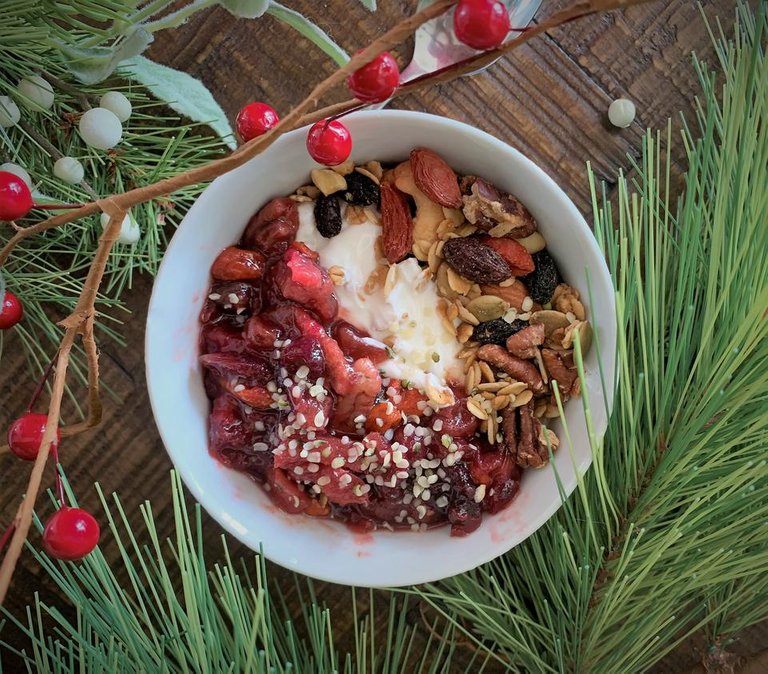 ---
Served with breakfast, lunch and Thanksgiving dinner, this compote was a hit! So much so, I knew I wanted to share it with my Fruits and Veggies Monday friends! Thanks to our wonderful host @lenasveganliving, we all gather each Monday to share wonderful fruits and veggies from all around the world. If you haven't joined us you must! Such a wonderful group of Steemians, you'll love it! Thanks for stopping by today!
---
And as always, blessings to you all!
---
---
---

---